Jerri-Lynn here: Yves again thanks readers for their interest in her progress.

The short version is:

1. The Hospital for Special Surgery is a phenomenal hospital. Nurses normally come in less than 5 mins when called, at worst, 10 mins at shift change time. The same MDs check up on her. She  sees 3 most days, an MD on the surgeon's team, later the surgeon, and in the PM a more generalist MD (the same one who did her pre-op testing).

2. The procedure was trouble-free. She has no memory of the procedure.

3. She was released from the recovery room in record time. Staff on duty couldn't recall another double hip case being transferred to a regular room the same day

4. She has no pain except for a bound-up back which big time interfered early on with required sleeping on her back and normal soreness when trying to walk. The staff is a bit mystified about her lack of pretty much any pain at the 2 incision sites. particularly given the terrible condition of her hips prior to surgery. 

5. However, she is frustrated by how little she can do now. She is staying in NYC longer than originally planned and will remain in NYC until late next week, not due to any lack of progress with her recovery  (her surgeon had actually wanted her to stay in NYC for two weeks) but rather due to her failure so far to find PTs in Alabama who will come to her house.
*****
ESCAPING INTO BRITISH HUMOR IS THE PERFECT BALM Crime Reads. I adore Wodehouse, not only for the laughs and the madcap plots but also for his limpid prose.
Some Thoughts on the Common Toad. Berfrois. George Orwell. From 1946; still germane.
Four Moptop Yobbos London Review of Books
The City That Never Sleeps Wants a Nightlife Museum WSJ
Covid-free Auckland, New Zealand, crowned world's most livable city WaPo
Left-Wing Trade Unionist Pedro Castillo Will Be President of Peru Jacobin
The Crystal Hunters of Chamonix Outside
Hunters join forces with conservationists to call on B.C. to protect fish and wildlife habitat The Narwhal
Alaska's 'mushroom of immortality' BBC
MTA bus lodged into Brooklyn brownstone turns into oddball attraction NY Post. Just a half block away from where we live.
PRIME MEMBER Amazon billionaire Jeff Bezos' space mission ridiculed after people liken Blue Origin rocket to a giant penis The Sun
Why the Portuguese administrators in India tried to stop the handover of Bombay to the British Scroll
Army to authorize beards if vaccine goal reached by July 4th DuffelBlog
#COVID-19
Brexit
Macron warns Johnson 'nothing is negotiable' over Northern Ireland protocol Guardian
Migrant Watch
The lost children of Ceuta and the "warehouses of shame" Qantara
Class Warfare
There is no competing with China without a competent state, and a state that cannot tax its powerful is not a competent state. https://t.co/lJoeLIYkkN

— Matt Stoller (@matthewstoller) June 10, 2021
Hackers steal 26 MILLION logins for Amazon, Apple, Facebook and other tech giants after targeting PCs and making off with payment information from three million devices in latest major security breach Daily Mail
Big Brother IS Watching You Watch
How I Lost Control Over My Own Face Der Spiegel

TikTok changed the shape of some people's faces without asking MIT Technology Review
Official: Lady Dorrian Rules Courts Should Apply Different Standards to Bloggers and Mainstream Media Craig Murray
Biden Administration
Waste Watch
Contested California packaging bills stalled, other recycling bills survive Waste Dive
Health Care
Lauren Aguirre on the Future of Alzheimer's Research Lit Hub
India
Under Modi, Politics of Polarisation Takes Over Development Narrative During Pandemic The Wire

Delhi's brutal Covid-19 wave took away their loved ones – and wiped out their savings Scroll
Solhan massacre exposes failure to tackle Sahel crisis Al Jazeera
"People Collected Severed Arms, Legs and Heads" Der Spiegel
UN says 350,000 face famine in Tigray, millions in danger Deutsche Welle
China?
China's anti-sanctions law 'can target individuals, families, organisations'm South China Morning Post

UK Hypes China 'Threat' While Selling Country Billions in Military-Related Equipment Consortium News

Boris Johnson's China balancing act faces test as G7 comes to town South China Morning Post
Trump Transition
Hunting Leaks, Trump Officials Focused on Democrats in Congress NYT
Here was the contrived liberal outrage over Trump's indisputably accurate comments that the US commits very similar crimes to those attributed to Putin. The outrage over Rep. Omar's similar remarks – coming from neocons & some Dems – is just as dishonest:https://t.co/BevuJcXlk4

— Glenn Greenwald (@ggreenwald) June 10, 2021
Antidote du Jour (via):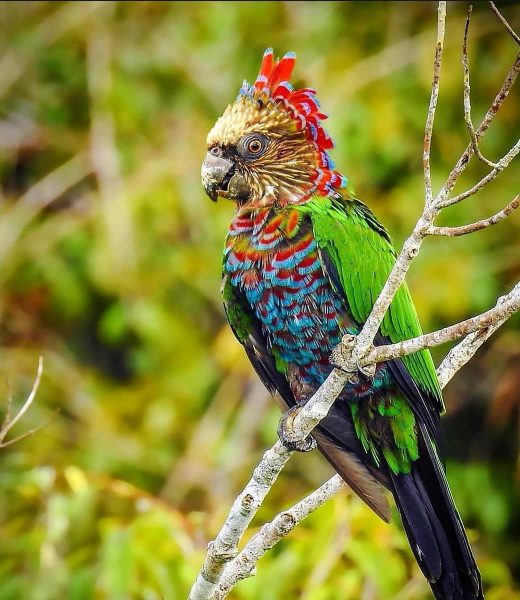 And a bonus video (The Rev Kev):
See yesterday's Links and Antidote du Jour here.