Cambodia's mine-sniffing rat army Deutsche Welle
Edgar Allan Poe's Other Obsession Atlantic
The Telegram Billionaire and His Dark Empire Der Spiegel
Why didn't the rest of Asia get a taste for Chinese hero Yuan Longping's hybrid rice? South China Morning Post
Airlines have seen an unprecedented rise in disruptive passengers. Experts say it could get worse. Houston Chronicle
Delta passengers and crew subdue off-duty flight attendant on Atlanta-bound flight CNN
Sharks Use Earth's Magnetic Field as a GPS to Navigate the Ocean Treehugger
Like berries on a vine, Brood X cicadas are nature's bounty for enterprising chefs Montreal Gazette
Fed explores 'once in a century' bid to remake the U.S. dollar Politico
Bolivia's 'People of the Water' try to survive loss of lake AP
Montana, the sold-out state New Yorkers can't get enough of NY Post
#COVID-19
G-7
Health Care
A Backroom Deal To Kill Single Payer Daily Poster.

'Simply unacceptable': Alzheimer's Association blasts Biogen over the price of its new medicine Stat
Britain is a parasite on poor countries by poaching their doctors and nurses Independent. Patrick Cockburn.
Our Famously Free Press
Media Flipping 180° On UFOs At Pentagon's Directive Says More About Media Than UFOs Caitlin Johnstone
This culture used to mock Soviets for allegedly handing out literary prizes to state toadies.
The last 2 winners of the Pulitzer Prize for international reporting went to media that courageously exposed crimes by Washington's official enemies China & Russia. pic.twitter.com/eKtBgpoLv3

— Mark Ames (@MarkAmesExiled) June 12, 2021
Groves of Academe
'How Much Damage Have My Colleagues and I Done?' Chronicle of Higher Education

Truth, Reading, Decadence First Things
Julian Assange
With Biden in UK, 24 MPs Call on Him to Let Assange Go Consortium News
Biden Administration
LOW-FLYING DHS HELICOPTER SHOWERS ANTI-PIPELINE PROTESTS WITH DEBRIS Intercept

Roaming Charges: Biden's House Has Many Manchins Counterpunch
Trump Transition
Apple tightens rules after Justice Department targeted U.S. lawmakers Reuters

I told you so! Trump reels off list of times liberal media said he was wrong when he was right all along, from Wuhan, to Hunter Biden's laptop and the clearing of Lafayette Square Daily Mail
Media did frequently get major Trump stories wrong, with Lafayette being the latest example. But it was obvious to me at the time that the narrative had holes in it. The Trump admin had all the facts with which to defend themselves but they didn't. Their incompetence cost them

— Zaid Jilani (@ZaidJilani) June 11, 2021

Guillotine Watch
Blue Origin auctions seat on first spaceflight with Jeff Bezos for $28 million CNBC

Rocket men: Bezos, Musk and Branson scramble for space supremacy Guardian
Class Warfare
I have been reliably told that Michael Bloomberg has been talking about suing @propublica for their reporting about his taxes. Which would be a particularly foolish thing for the owner of a major news organization to do.

— Kurt Andersen (@KBAndersen) June 13, 2021
Sports Desk
This Is Spider Tack: The Men Who Inadvertently Created MLB's Stickiest Problem WSJ

Osaka Foregoes Press Briefing to Protect Mental Health, and Press Piles On FAIR
Israel's Knesset to vote on new government, end Netanyahu's reign Al Jazeera
Colombia
Colombia's Government Has Declared War on Protesters Jacobin
Peru
Will right-wing Peruvian demagogue Keiko Fujimori burn the country down before accepting defeat? Grayzone

'We Are Sounding the Alarm': Global Left Warns Right-Wing Fujimori Trying to Steal Election in Peru Common Dreams
India
Why is India failing to use its genome sequencing capacity for Covid-19? Scroll

In a Crisis, India's Modi Could Always Change the Narrative. Then Came Covid. NYT

As Lakshadweep protests development plans, study urges safeguarding islands from future sea rise Scroll
Myanmar
New Great Game rages in post-coup Myanmar Asia Times
State Suppression Craig Murray.
Antidote du Jour (via):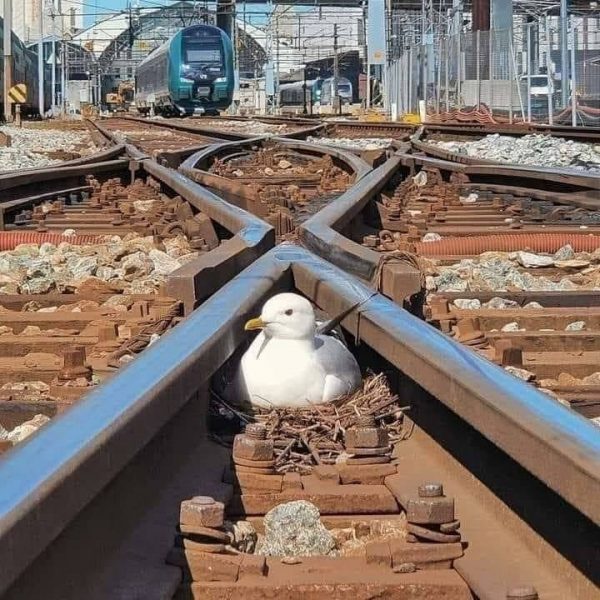 See yesterday's Links and Antidote du Jour here.