Puffins return to Calf of Man for first time in 34 years Bird Guides
Global shipping summit all at sea over carbon emissions and UN climate talks hit a wall over tensions about finance FT
The Green Revolution Is Being Built on a Very Dirty Industry Bloomberg
Behind Airbus-Boeing truce lies a common rival: China Agence France Presse
Thirty Tesla crashes linked to assisted driving system under investigation in US Guardian (Furzy Mouse).
#COVID19
5) Even Joe Biden is warning about the #DeltaVariant and kids. A presidential speech on the topic means it's a global priority. https://t.co/Js9ENpTrXq

— Eric Feigl-Ding (@DrEricDing) June 20, 2021
China?
Trade War Costs Global Value Chains 3-5 Years of Growth, UN Says Bloomberg
Farmers in Australia are burning their own crops, desperate to escape a mouse plague WaPo (Re Silc).
Myanmar
The Revolt Against Myanmar's Junta Can Succeed The Irrawaddy. But:

This is the reality in Myanmar, and no doubt what the military is counting on to wear down the opposition. Revolution is usually grueling, prolonged and at times mercilessly destructive. Heartbreaking for those justifiably outraged by what the military has done. https://t.co/14ISkVxs5g

— Jonathan Head (@pakhead) June 20, 2021

Taking solidarity action on Myanmar Solidarity Action
A chat on the beach Couchfish
UK/EU
G7 summit was 'super spreading' event for Cornwall as cases rocket 2,450% after Johnson and Biden visit INews

John Bercow quits Tories to join Labour, saying: 'This government needs to be replaced' Sky News
Capitol Seizure
Who Wants To Hear My Crazy, Kooky Conspiracy Theory About 1/6? Caitlin Johnstone. True, the FBI has form. But "If maybe, just maybe" isn't evidence.

The Capitol Riot Indictments Do Not Suggest an FBI Entrapment Scheme Andrew McCarthy, National Review
Biden Administration
The World Relies on One Chip Maker in Taiwan, Leaving Everyone Vulnerable WSJ
How America quietly lost 2,700 ships Business Insider
Democrats en Deshabille
The Man Who Loved Presidents Thomas Frank, Harpers. A pleasingly savage evisceration of Jon Meacham, Presidential historian and Biden advisor, author of The Soul of America (now on HBO).

Uber and Lyft Donated to Community Groups Who Then Pushed the Companies' Agenda The Markup. That's not a bug. Commentary:

They reveal over 30 orgs from communities of color that took donations from Uber and Lyft's PACs and subsequently came out against state and city initiatives to ban worker misclassification and secure benefits and protections for precarious workers.https://t.co/HuIjimzIvU

6/

— Cory Doctorow (@doctorow) June 19, 2021

"Precarious workers" who are predominantly from "communities of color."

Trump Ethics Critics Take Rare Shot At Biden Over Jobs For Top Aides' Kids Forbes

Jon Stewart, The High Priest Of Cultural Liberalism, Reprimands His Flock Michael Tracey
Arkansas at the forefront of the Republican attack on local control and democracy Arkansas Times
Our Famously Free Press
Meet the Censored: Bret Weinstein Matt Taibbi, TK News

BuzzFeed's 'Community' Scam Is a Nightmare Come True Discourse Blog
Sports Desk
Buffalo Bills WR Cole Beasley vows to live 'life like I want' amid backlash to anti-vaccine remarks ESPN. Beasely to "live my like I want to regardless." Not a Buddhist, then.
Why the Pandemic Turned Miami Into the New Monaco Town & Country
Class Warfare
Economic Tracker Opportunity Insights (Harvard, Brown, and the Bill and Melinda Gates Foundation). Handy chart:

The Future of the Economy is Even More Dystopian Than You Think Umar Haque

Why inequality matters? Global Inequality

What Is Going On at Yale Law School? The New Yorker. Source: "Every person I called to ask 'How did you get this job?' told me,' Amy Chua made a phone call.'" It's all about the merit. Until it isn't.
Does Evolution Want Us to Drink? WSJ. Make mine a double. And see what the bears in the back room will have!
Antidote du Jour (via):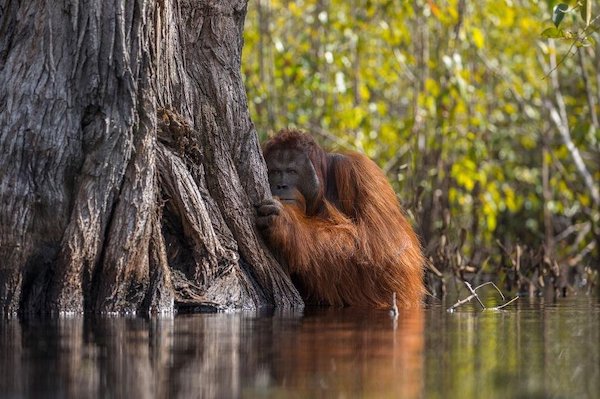 Bonus antidote:
WATCH: The wandering elephants in China's southwest that has captured the imagination of millions took a break to nap 🐘 pic.twitter.com/v1iwYFOVrK

— Reuters (@Reuters) June 19, 2021
See yesterday's Links and Antidote du Jur here.