Revealing the Pentagon Papers in Congress Consortium News
The Pentagon Papers' Legacy After 50 Years  American Conservative
NYC Mayoral Primary Arrives Tuesday — Here's What You Need to Know The City
American Airlines Cuts Some Flights to Avoid Potential Strains WSJ
Grocery-Store Boom Is Poised to Live On Even as Pandemic Fades Bloomberg
 Summary judgement: a brief history of the book blurb Prospect
For Literary Novelists the Past Is Pressing NYT
Humanity Is Sloppily, Awkwardly Lumbering Toward Consciousness Caitlin Johnstone
THE POLITICS OF RECOGNITION IN THE AGE OF SOCIAL MEDIA New Left Review. From the March/April 2021 issue; still germane.
THE EARLY, WILD, EXPLOITED, AND SOMETIMES RADICAL DAYS OF THE COMIC BOOK INDUSTRY IN AMERICA Crime Reads
Audit of B.C.'s tailings pond regulations casts shadow on government's 'world class' mining claims The Narwhal
Canada to lift some border restrictions July 5; next steps months away Yahoo News
Necropolitics in the Amazon Counterpunch
Mysterious Illness Blinding and Killing Birds in Mid-Atlantic States Treehugger
#COVID-19
Health Care
It took a pandemic, but the US finally has (some) centralized medical data MIT Technology Review

'Nobody is catching it': Algorithms used in health care nationwide are rife with bias Stat

Schumer Backs Sanders' Proposal to Include Dental, Hearing, and Vision Care in Medicare Common Dreams
Russia
Exclusive: Full Interview With Russian President Vladimir Putin NBC (zagonostra). Hoisted from comments; from last week, still germane, and well worth an hour and a half of your time.
Biden Administration
Texans regret opting into power plan that remotely raises thermostat temps Ars Technica
Trump Transition
Garland tries to untangle the Trump legacy at the Justice Department WaPo

Judge throws out claims against Trump, Barr in Lafayette Square melee New York Post
The Supremes
NCAA athletes win 9-0 on educational perks as Kavanaugh calls out ban on direct payments Scotus Blog

The NCAA Looks Like a Dead Organization Walking New York magazine
Imperial Collapse Watch
U.S. Navy's Deadliest New Subs Are Hobbled by Spare-Parts Woes Bloomberg
Julian Assange
Assange Is Still in Jail Craig Murray
The most infuriating part of the Biden-Putin summit was listening to American reporters grill them about Navalny while they refuse to ask Biden about Julian Assange, let alone mention his name. https://t.co/4f4WZe85eq

— Dave DeCamp (@DecampDave) June 21, 2021
Class Warfare
Interesting and encouraging: Rep. Omar re-tweeting praise for a Tucker Carlson segment about the new, excellent FTC chief.

When you view politics as an instrument to foster positive change rather than a self-branding game, you look for ways to create coalitions, not shun allies: pic.twitter.com/BhZb79XmmW

— Glenn Greenwald (@ggreenwald) June 21, 2021

Syraqistan
Iran's President-elect Raisi addresses ties to mass executions Al Jazeera

US pulls air defenses from key Arab allies Asia Times
India
Modi government's approach towards India's smaller neighbours is pushing them closer to China Scroll

Filmmakers Criticise Centre's Plans to 'Recensor' Already Censored Films The Wire

"Black fungus" surges in India—thousands blinded, maimed, dead Ars Technica
Myanmar
Myanmar: EU, UK impose new sanctions on junta officials Deutsche Welle
China
Chinese three-child policy ad campaign blasted for featuring only men and for lecturing women on how to have babies South China Morning Post
Antidote du Jour (via):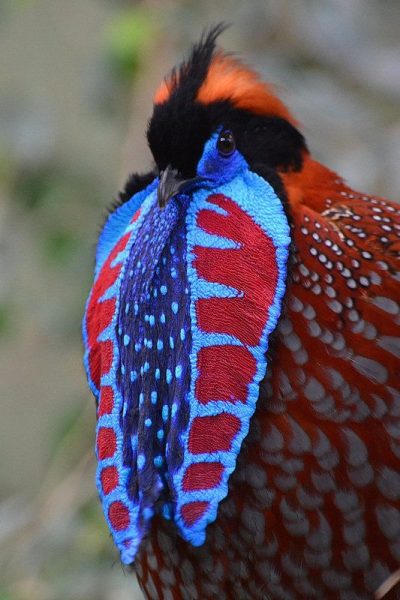 See yesterday's Links and Antidote du Jour here.