Patient readers, many of you have asked about Yves. She is doing very well, and will provide a proper update in due course. Her mother, however, is still in the hospital. –lambert
IU scientists find microbe that protects bees from fungal infections Indiana Environmental Reporter (TH).
CalPERS Names Marlene Timberlake D'Adamo Chief Diversity, Equity, And Inclusion Officer MondoVisione (KW). KW: "Still no replacement for Meng yet. Priorities!"
Pathways to coastal retreat Science
#COVID19
Censorship is off the charts. American Journal of Therapeutics is not top-rank, but it's peer-reviewed, published by Wolters Kluwer, and in MEDLINE:

@BretWeinstein @PierreKory @BIRDGroupUK @alexberenson @Covid19Crusher @marybethpf @tuckercarlson

Published in the American Journal of Therapeutics and yet taken down by @LinkedIn for misinformation.

Ivermectin is radioactive #followthesilence pic.twitter.com/awOlmar8w7

— Trudy Seivwright MD (@SeivwrightTrudy) June 22, 2021

Oxford University explores anti-parasitic drug ivermectin as COVID-19 treatment Reuters

Favorable outcome on viral load and culture viability using Ivermectin in early treatment of non-hospitalized patients with mild COVID-19 – A double-blind, randomized placebo-controlled trial (preprint) medRxiv (video). n = 89. "Conclusions: There were significantly lower viral loads and viable cultures in the ivermectin group, which could lead to shortening isolation time in these patients."

* * *

Recovery of deleted deep sequencing data sheds more light on the early Wuhan SARS-CoV-2 epidemic (preprint) bioRxiv. From the Abstract: "Here I identify a data set containing SARS-CoV-2 sequences from early in the Wuhan epidemic that has been deleted from the NIH's Sequence Read Archive. I recover the deleted files from the Google Cloud, and reconstruct partial sequences of 13 early epidemic viruses. Phylogenetic analysis of these sequences in the context of carefully annotated existing data suggests that the Huanan Seafood Market sequences that are the focus of the joint WHO-China report are not fully representative of the viruses in Wuhan early in the epidemic. Instead, the progenitor of known SARS-CoV-2 sequences likely contained three mutations relative to the market viruses that made it more similar to SARS-CoV-2's bat coronavirus relatives." A long thread from the author on their reasoning and the implications includes this:

We should therefore avoid dogmatic arguments about #SARSCoV2 origins / early spread, and instead focus on following two questions: (1) How can we get more data? (2) How can we better analyze the data we have? (24/n)

— Bloom Lab (@jbloom_lab) June 22, 2021

Tree pollen carries SARS-CoV-2 particles farther, facilitates virus spread Phys.org (RM).
The Pandemic's End Is as Messy as the Start Bloomberg
China?
Xi's Gamble (unlocked) Foreign Affairs

Coronavirus: how China's closed borders have hit trade and diplomacy South China Morning Post
They Relied on Chinese Vaccines. Now They're Battling Outbreaks. NYT. Geopolitics? However–
Coronavirus: surge of Delta variant in Indonesia threatens Bali tourism reopening South China Morning Post
Myanmar
Resistance Fighters Battle Myanmar's Military in Mandalay NYT

China and the February 1, 2021 Coup d'Etat in Burma: Beijing's Geopolitical Nightmare Asia-Pacific Journal

Russia says to boost military ties with Myanmar as junta leader visits Reuters
In Taiwan, some foreign tech workers are confined indoors to tackle an outbreak. NYT
Japan Restarts First Nuclear Reactor Since 2018 Amid Hurdles Bloomberg
India
Lament of the Brahmaputra riverbank The Third Pole

Miyazaki mango: Madhya Pradesh man deploys 9 dogs, 3 guards to protect world's costliest mangoes Times of India
Syraqistan
Africa's third wave: 'What haunts me a lot is the Indian scenario FT
Exactly like the railways in the pre-Confederate South:
Wow – every single one of them is a tap line. Zero interconnections. That's nearly a textbook example of neocolonial investment. https://t.co/yT9kBe7boH

— Peter Zeihan (@PeterZeihan) June 21, 2021
UK/EU
Finland Might Have Solved Nuclear Power's Biggest Problem The B1M
Biden Administration
Adams leads Democrats early in NYC's first ranked-choice mayoral primary; Yang bows out NBC. Handy map:
Union Dems
Hipster Dems
Elite Dems
Republican Dems https://t.co/iYTgFGrHsE

— Alice is highlighting a real issue (@AliceFromQueens) June 23, 2021
Note: This does not reflect the result of New York's RCV system.
India Walton Poised To Become Buffalo's First Socialist Mayor HuffPo.
NYC Advises Orgy Goers to Get Vaccinated ASAP Gizmodo (KS). News you can use!
Our Famously Free Press
A Court Ruled Rachel Maddow's Viewers Know She Offers Exaggeration and Opinion, Not Facts Glenn Greenwald. The judge was appointed by Obama.
Big Brother Is Watching You Watch
Love me, love me, love me….

New US military training document calls socialists a "terrorist" ideology and lists them alongside "neo-nazis" amid Pentagon crackdown on domestic extremism, per counterterrorism training material leaked to me:https://t.co/JkECB8AEhS pic.twitter.com/35lThp22k9

— Ken Klippenstein (@kenklippenstein) June 22, 2021
Black Injustice Tipping Point
Report: Nikole Hannah-Jones won't come to UNC without tenure position ABC 11
Imperial Collapse Watch
Assessing the Value of Intelligence Collected by U.S. Air Force Airborne Intelligence, Surveillance, and Reconnaissance Platforms RAND Corporation
Class Warfare
'Heartbreaking' conditions in US migrant child camp BBC

What Quitters Understand About the Job Market The Atlantic
This one email explains Apple TechCrunch. Well, not entirely…
Hey, Nintendo, What's Up With Animal Crossing? Kotaku
Why You Hate Contemporary Architecture Brianna Rennix and Nathan J. Robinson, Current Affairs. Many beautiful and ugly photographs. Oddly, the authors focus their ire on architects, and not on the boards who commission the buildings and approve the designs (and whose, dare I say, souls the ugly building embody, or so Christopher Alexander argues).
Antidote du Jour (via):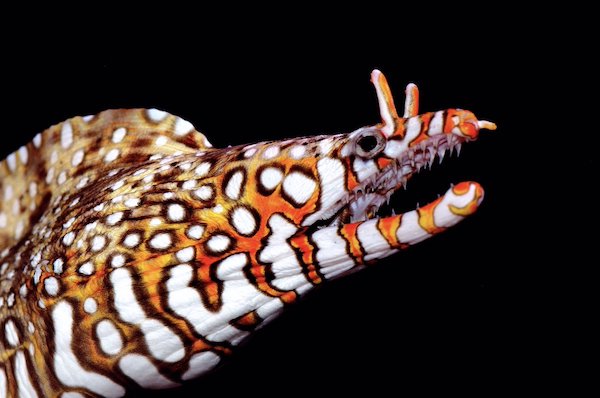 Bonus antidote:
? Watch a moray eating on land, caught on video for the first time!

?While most fish need water to feed, a new study by @ucsc researcher Rita Mehta has found that snowflake moray eels have an extra set of jaws in their throats that allows them to grab & swallow prey on land. pic.twitter.com/Pf6Wi4EbCn

— UC Santa Cruz Science (@UCSCscience) June 14, 2021
And: In The New York Times, A Story on Eels Achieves Headline Perfection Nieman Labs
See yesterday's Links and Antidote du Jour here.