Atmospheric water vapor in the city of Tel Aviv is suitable for drinking Phys.org (RM). See also.
California's Drought Is So Bad That Almond Farmers Are Ripping Out Trees Bloomberg
Fire Monks' Defend Tassajara Zen Monastery From Wildfire NYT (DL).
CBDCs now seem a matter of when not if FT (vlade). "If you already have a well functioning, retail fast payments system that already ticks the boxes in terms of serving the public interest, data governance, with all the safeguards you need on know-your-customer, then the additional mileage a national financial system would get from having a fully fledged retail CBDC, it's not that great. If, on the other hand, you are a jurisdiction where you have a lot of very influential Big Tech companies, that are already a very large part of the financial landscape, . . . here a CBDC will be useful." Vlade: "So instead of regulating Big Tech, you try to out-tech them? 'Seemed like a good idea at the time' coming shortly afterwards." Hackers already licking their chops and sharpening their knives, because that's where the money is.
Wirecard: a record of deception, disarray and mismanagement FT
Life sciences is poised to be Boston's dominant industry. Has the area become the Silicon Valley of biotech? Boston Globe. Not without externalities.
Government minister 'hopes' cannibalism at sea no longer needed thanks to new technology Sky News. There's good news tonight!
#COVID19
Experts: mRNA COVID-19 vaccines likely tied to heart inflammation CIDRAP. ACIP's "emergency" meeting. previously cancelled for Juneteenth. Live tweets of the ACIP meeting:

6. @CDCgov's Tom Shimabukuro is now laying out details of the myocarditis cases. Most are individuals are in late teens, early 20s. More after dose 2 than dose 1. So far there've been a total of 1,226 cases. pic.twitter.com/r6hHdzc4W7

— Helen Branswell (@HelenBranswell) June 23, 2021

But how good is the VAERS data in that table? See NC here.

What we know about the 'fleeting' spread of the COVID-19 Delta variant in Sydney ABC Australia. Commentary:

6) Cmon, must be have a one time random event. Right? Wrong! ➡️ "It is the second "fleeting contact" transmission connected to the first case. A woman in her 70s was sitting outside a cafe that the initial case had visited and genomic sequencing of her virus is an exact match" ⚠️ pic.twitter.com/p89garvEbH

— Eric Feigl-Ding (@DrEricDing) June 21, 2021

Here is a video about the "fleeting contact" incident from a New South Wales Health Department spokesperson. It's worth watching just to see what a public health care system capable of contact tracing can do. (The Health Department report starts at 6:38, but the news reporting starting at 0:0 is good too.) I was watching to find out if the "fleeting contacts" were between masked people; I can't find a copy of the CCTV the NSW Health Department used, which would show this definitively, but I'm guessing not, because there was no mask mandate in NSW at the time, and people eating outdoors at the time generally unmask. Worth noting that the index case came from international air travel, not Bogan in the Outback (or, in our case, Bubba from Redstatisan). When will the powers-that-be admit that international air travel is a key driver of the pandemic? How do they think that the virus goes ocean-hopping? On the flimsy wings of little fairies?

Investigation of Long COVID Prevalence and Its Relationship to Epstein-Barr Virus Reactivation Pathogens (press release). n = 68. From the Abstract: "Our aim was to first determine long COVID prevalence in 185 randomly surveyed COVID-19 patients and, subsequently, to determine if there was an association between occurrence of long COVID symptoms and reactivation of Epstein–Barr virus (EBV) in 68 COVID-19 patients recruited from those surveyed. We found the prevalence of long COVID symptoms to be 30.3% (56/185), which included 4 initially asymptomatic COVID-19 patients who later developed long COVID symptoms. Next, we found that 66.7% (20/30) of long COVID subjects versus 10% (2/20) of control subjects in our primary study group were positive for EBV reactivation…. A similar ratio was observed in a secondary group of 18 subjects 21–90 days after testing positive for COVID-19… These findings suggest that many long COVID symptoms may not be a direct result of the SARS-CoV-2 virus but may be the result of COVID-19 inflammation-induced EBV reactivation." Ignacio: "IMO still more research is needed but it looks like an important research path."

Covid Delta strain risks spreading 'like wildfire' among unvaccinated in US FT (KLG25).

Covid is already deadlier this year than all of 2020. So why do many in U.S. think the problem's over? CNBC
China?
How the coronavirus pandemic puts businesses at higher risk of being linked to modern slavery South China Morning Post
U.S. to Block Some Solar Materials Made in Xinjiang Region Bloomberg
Myanmar
Twitter surged in post-coup Myanmar, but momentum may be slowing Globe_
Indonesia's omnibus law: a red flag for investors? China Dialogue
India
Modi to meet Kashmir leaders 2 years after revoking region's autonomy FT
UK/EU
Boris Johnson's 'Sausage War' Was Deadly Serious Foreign Policy

British lawmakers demand meeting with Amazon after video shows products being destroyed The Hill

French senators want answers from Kyiv in wake of macabre far-right event Emerging Europe
New Cold War
Russia claims it fired at Royal Navy destroyer off Crimea FT
Biden Adminstration
Police State Watch
LAPD launches investigation into officers' relationship with Ring Los Angeles Times

What Happened To Defunding the Police? Washington City Paper
Imperial Collapse Watch
'Rules-Based International Order' Means Washington-Based International Order Caitlin Johnstone
Big US banks to employees: Return to the office vaccinated AP (KW). Yves: "This could get interesting. They don't have a liability shield, unlike Big Pharma or the parties that administer the shots."
Do Chance Meetings at the Office Boost Innovation? There's No Evidence of It. New York Times. But how much of this is due to horrid office architecture? "Professor [Ethan S. Bernstein, who teaches at Harvard Business School] found that contemporary open offices led to 70 percent fewer face-to-face interactions. People didn't find it helpful to have so many spontaneous conversations, so they wore headphones and avoided one another."
Class Warfare
Court holds that regulation guaranteeing union access to employees is unconstitutional SCOTUSBlog. Bigger, I think, than the cheerleader case.

St. Vincent Nurses Strike for Safer Patient Care Reaches 105 Days on Sunday Making it the Second Longest Nurses Strike in Massachusetts History Massachusetts Nurses Association. June 29 Town Hall Registration.

'People don't want to go back to the same': Why some think labor crunch isn't just about pay Yahoo Finance
Can Interior Design Help Beat the Heat? This House Does It Right Mansion Global. The classism makes my back teeth itch, but there are some interesting tips buried beneath the "signature lived-in, English cottage aesthetic."
Wild Rice Waters Places Journal
Which living thing is the best 'mascot' for long-term thinking? The Long-Termist's Field Guide
Interview: Marc Andreessen, VC and tech pioneer Noah Smith, Noahpinion
Antidote du Jour (via):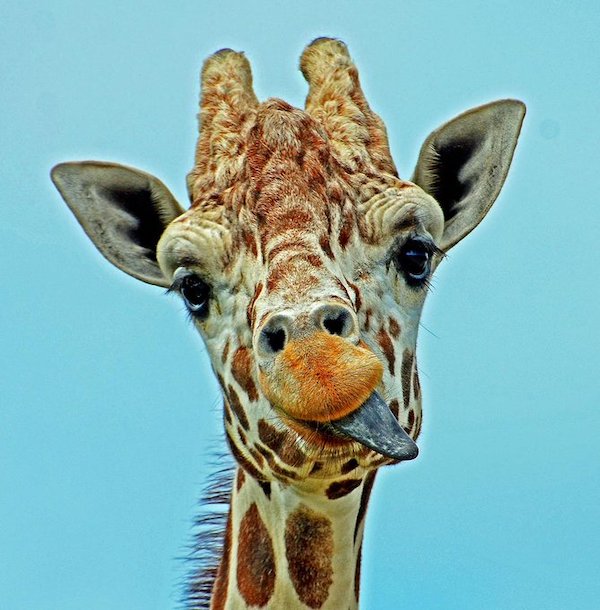 See yesterday's Links and Antidote du Jour here.