Happy Bastille Day!
Giant goldfish problem in US lake prompts warning to pet owners BBC
Fintech and the digital transformation of financial services: implications for market structure and public policy (PDF) Bank of International Settlements
On the decline since Panama Papers, Malta punished for dirty money reputation ICIJ
Got an Old Power Plant Lying Around? Crypto Miners Are Buying Them Up Curbed
Okapi Resources lands 'transformational' US uranium deal The West Australian
#COVID19
Reprogrammed CRISPR-Cas13b suppresses SARS-CoV-2 replication and circumvents its mutational escape through mismatch tolerance Nature. The Abstract concludes: "[T]he recent dramatic appearance of variants of concern of SARS-coronavirus-2 (SARS-CoV-2) highlights the need for innovative approaches that simultaneously suppress viral replication and circumvent viral escape from host immunity and antiviral therapeutics…. The specificity, efficiency and rapid deployment properties of reprogrammed Cas13b described here provide a molecular blueprint for antiviral drug development to suppress and prevent a wide range of SARS-CoV-2 mutants, and is readily adaptable to other emerging pathogenic viruses." Good to finally see some focus on treatment. And CRISPR as a platform, hmm…

Coronavirus Today: Where are the COVID-19 treatments? Los Angeles Times. Waiting for the emergency use authorizations to expire, I would imagine.

* * *

Transmission event of SARS-CoV-2 Delta variant reveals multiple vaccine breakthrough infections (preprint) medRxiv (Furzy Mouse). From the Introduction: "Here we describe a transmission of a Delta variant containing SARS-CoV-2 strain, between family members associated with events surrounding a wedding with 92 attendees, near Houston, Texas. Attendance required guests be fully vaccinated and took place outdoors in a large, open-air tent. To date, 6 individuals have tested positive for SARS-CoV-2, all patients were symptomatic, one patient severely enough to receive monoclonal antibody infusion treatment (Regeneron Pharmaceuticals Inc.) and one patient has died. Encounter timings and viral sequence similarities suggest the strain containing the Delta variant was transmitted to wedding guests from [and how the hell did that happen?]. With no history of vaccine failure in these patients, our observations suggest these are true cases of vaccine breakthrough, mediated by the Delta variant." Outdoors, too. As with the "fleeting encounters" in Australia, masking at the event is not described.

CDC says roughly 4,100 people have been hospitalized or died with Covid breakthrough infections after vaccination CNBC

Infection and Vaccine-Induced Neutralizing-Antibody Responses to the SARS-CoV-2 B.1.617 Variants (letter) New England Journal of Medicine. Delta. Final sentence: "[P]rotective immunity conferred by the mRNA vaccines is most likely retained against the B.1.617.1 and B.1.617.2 variants."

Sinovac-produced antibodies 'halve every 40 days' Bangkok Post (Furzy Mouse). n=500. Study from Thammasat University's faculty of medicine and the National Centre for Genetic Engineering and Biotechnology. I haven't been able to find the paper online. So much for China's vaccine diplomacy.

* * *

Strategies to minimize SARS-CoV-2 transmission in classroom settings: Combined impacts of ventilation and mask effective filtration efficiency (accepted manuscript) Science and Technology for the Built Environment (DG). Includes interesting material on the Badger Seal DIY mask fitter. "Overall, the results indicate that use of mask fitters can significantly improve the observed [Effective Filtration Efficiency (EFE)]." Just in time for Delta? ("Badger," because developed at the University of Wisconsin.)

* * *

'Long COVID': More than a quarter of COVID-19 patients still symptomatic after 6 months Science Daily (PG).

Tennessee fires top vaccine official as COVID-19 shows signs of new spread Tennessean
China?
删了补个原图,来源 https://t.co/MJsNsl0BRS pic.twitter.com/MsqdCEOWlZ

— v.Yang (@_weiq) July 13, 2021
Chinese athletes complain about lax virus measures at Olympics hotel Agence France Presse
Myanmar
Despite ceasefire, volunteers risk their lives to help over 100,000 fleeing conflict Frontier Myanmar. Meanwhile:

#Myanmar military reforms a 11 membered committee to draft law against "hate speech"; chaired by MajorGen. SoeTintNaing of MOHA. Mandated to include politics & social scope in the draft law aside from religion & racial matters. #WhatsHappeningInMyanmar pic.twitter.com/Jt0jQudWwD

— Naung Kham (@_naungkham) July 14, 2021
Syraqistan
Iran-China to sign 25-year cooperation pact: Tehran Arab News
Report from the looting frontline: I am the closest I have ever been to losing hope Daily Maverick. South Africa.
South Africa's Biggest Refinery Shuts Down Due to Unrest Bloomberg. There seems to be rather a lot of unrest about, suddenly.
UK/EU
Compulsory Smiling London Review of Books
New Cold War
US and Russia pledge to 'move together' against climate change FT
The Caribbean
My name is Juan CubanLastName33883837. My country Cuba not enough Freedom please invade killing up to 20% of population. PLEASE sell exclusive right to mine nickel and manganese to American corparation!

— derek (@derek8185338005) July 12, 2021
US border closure has caused big losses on one side, some gains on the other Mexico News Daily
Biden Administration
Big Brother Is Watching You Watch
'Potentially a death sentence': White House goes off on vaccine fearmongers Politico. They buried the lead. Seven paragraphs down:

Biden allied groups, including , are also planning to engage fact-checkers more aggressively and work with SMS carriers to dispel misinformation about vaccines that is sent over social media and text messages.

When I saw the talk radio headline "DNC Wants Phone Companies To Monitor Your Texts For Vaccine Misinformation" I thought that was right-wing fever swamp stuff. Now I find out it's worse than even they thought; DNC doesn't merely want the phone companies to "monitor"; DNC wants to be directly involved in the monitoring process ("work with"). Sadly for the putative goal of the program, DNC, besides being corrupt, is incompetent, so presumably this Stasi-like effort will do little other than enrich whichever contractors the DNC has wired up. So there's that. I wonder what technology they will use:

Looking at Stasi steam machine for opening mail in a museum and its hilarious. Almost charming, like an analog camera or a manual washboard. Anyway just got a notification from Google asking me whether I liked the cafe I was at yesterday pic.twitter.com/F72l5aqQYX

— WILLI (@muenzenberg_w) July 10, 2021
Imperial Collapse Watch
Harmony House Resort (photo essay) Abandoned America
Class Warfare
Labor Department Announces Plans To Stop Counting Jobs And Just Enjoy Economy The Onion
In Favor of Bad Takes The Scholar's Stage
Antidote du jour (via):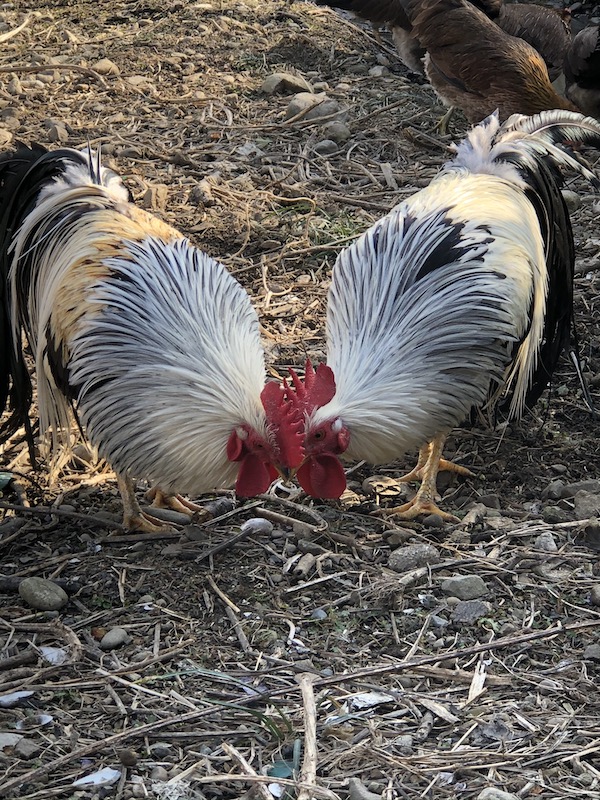 Bonus antidote:
Enjoy this video of momma duck playing hide and seek with her babies ?pic.twitter.com/B2bIYZGqKc

— Yubo (@yubo_app) July 1, 2021
See yesterday's Links and Antidote du Jour here.