Mainer's idea to put the pot in the lobster sparks new research Portland Press Herald. The story that started it all (Furzy Mouse).
Extreme weather takes climate change models 'off the scale' FT
Dismal Economics James Galbraith, Project Syndicate. The URL is more on point: economics-captured-by-neoclassical-magical-thinking.
From agri-waste to eco-textiles: crop residue finds a place in fashion Mongabay
The Future of Ocean Farming Modern Farmer
#COVID19
Biden Officials Now Expect Vulnerable Americans to Need Booster Shots NYT. The "you are protected" (no qualification) messaging was always demented, but now it can't be unsaid…

L.A.'s Fully-Vaccinated People Made Up 1-in-5 Infections Bloomberg (DL). That seems like rather a lot. "The 'vast majority' of those vaccinated who tested positive had no symptoms or very mild illness, said Barbara Ferrer, the county's public health director," but sterilizing the vaccines are not.

Breakthrough Infections of SARS-CoV-2 Gamma Variant in Fully Vaccinated Gold Miners, French Guiana, 2021 Emerging Infectious Diseases, CDC. Pfizer. From the Conclusions: "Such a low vaccine efficiency against infection by the Gamma variant was not expected because in vitro studies have shown a similar reduction of neutralization for Beta or Gamma variants by BNT162b2-elicited antibodies and a conserved CD4+ T-cell response against spike proteins from the Beta variant… However, this single unexpected outbreak in a small and isolated vaccinated population requires further real-life studies on BNT162b2 vaccine effectiveness against the VOC Gamma." The population: "Mine workers were mostly men (42/44); median age was 53.3 years. Eighteen of the workers had risk factors for severe COVID-19: high blood pressure (11/44), diabetes mellitus (4/44), or obesity (4/44). Miners lived onsite in separate rooms but shared face-to-face meals and machine cabins. They also worked outside without masks. Twenty-one workers reported contacts outside the mining site during the previous 2 weeks."

Vaccine Effectiveness Studies in the Field NEJM. "Questions crucial to vaccination policy remain, at best, only partially answered. These include the effect of new virus variants, the timing between vaccine doses, the effect of vaccines on asymptomatic infection in contrast to severe disease, the waning of vaccine immunity, and the potentially enhanced effectiveness of mix-and-match strategies that might be used with booster shots." Reading between the lines, this shows the slow death of the dominant RCT paradigm in an age of pandemics, as the reluctant concession of the value of observational studies shows.

* * *

'Hugely disappointing': Iowa may have to toss out tens of thousands of expiring COVID vaccine doses Des Moines Register

The World's Best Hope to End the Pandemic Still Needs More Doses Bloomberg. Covax.

* * *

SARS-CoV-2 vaccination in the context of original antigenic sin Human Vaccines & Immunotherapeutics (vlade). From the Abstract: "Immunological memory is the ability of the adaptive immune system to ensure a persistent protective effect after immunization. However, it can also be a limitation to building a sufficient level of protective antibodies specific to new mutations of the virus. It is imperative to bear this phenomenon (called 'original antigenic sin') in mind and make every effort to overcome its inherent pitfalls when updating current and designing new vaccines." Hysteresis translated to immunology? Vlade comments: "TL;DR: The immune system is a lazy dog, and once trained, it keeps the response even if the pathogen changes and the response is not optimal anymore."

Is 'original antigenic sin' complicating indian vaccination drive against Covid-19? Human Vaccines & Immunotherapeutics. From the Abstract: "'Original antigenic sin,' in which a prior exposure to an antigen leads to an ineffective response to a related antigen, may offer one immunological explanation for this unusual association. There is an urgent need of undertaking a detailed study to prove/disprove this association [between vaccination and subsequent infection]."

* * *

Cognitive deficits in people who have recovered from COVID-19 The Lancet (GM). From the Findings: "People who had recovered from COVID-19, including those no longer reporting symptoms, exhibited significant cognitive deficits versus controls when controlling for age, gender, education level, income, racial-ethnic group, pre-existing medical disorders, tiredness, depression and anxiety. The deficits were of substantial effect size for people who had been hospitalised (N = 192), but also for non-hospitalised cases who had biological confirmation of COVID-19 infection (N = 326). "

Improved Nasal Spray Protocol (video) Saikat Basu and Diane Joseph-McCarthy, YouTube (Brittany). Starts at 5:28. Important for nasal spray stans, among whom I number myself.
Schools opened, suicide attempts in girls skyrocketed. Jeremy Faust, Inside Medicine (dk).
China?
When will China open its borders? Non-Chinese vaccines might speed up the answer South China Morning Post

China's digital yuan moves hint at a wider reboot Asia Times (Furzy Mouse).

Minitrue: Focus on Henan Flood Recovery; Do Not Report on Celebrity Tax Case or Covid Origins Press Conference China Digital Times
Myanmar
Malaysia's Political Crisis Is Dooming Its COVID-19 Response World Politics Review
Vietnam Factory Shutdown: How It Could Impact Holiday Inventories for Adidas, Nike, Puma, Wolverine and Other Companies Footwear News
Syraqistan
Patrolling West Bank Just Not Same Without Big Cone Of Chunky Monkey In Hand The Onion

Don't let the generals dictate the war's legacy, make them answer for it Responsible Statecraft
South African Parliament to Start an Inquiry into Violent Pro-Zuma Protests and Looting Pan-African Newswire
UK/EU
Ouch:

He's been gone a week but I'm still finding Boris' hairs on the sofa…

— Larry the Cat (@Number10cat) July 23, 2021
New Cold War
Russian Federation Sitrep 22 July 2021 Russia Observer (KW).
Victims of communism memorial received donations honouring fascists, Nazi collaborators, according to website CBC
The Caribbean
Mexico is sending navy ships with food, medicines to Cuba NBC

Guaido Staffers Accused of Embezzling Venezuela Humanitarian Aid Funds Venezuelanalysis. From US AID's IG: Enhanced Processes and Implementer Requirements Are Needed To Address Challenges and Fraud Risks in USAID's Venezuela Response (April 2021).
Biden Administration
Biden to nominate Caroline Kennedy as ambassador to Australia: report The Hill. Because of her work on Boeing's board?

CIA inspector general reviewing handling of 'Havana Syndrome' cases CNN. Surely consideration should be given to the possibility of elite mass hysteria?
Sports Desk
The best sports story you'll encounter this weekend is not at the Olympics LA Times. On surfer Garrett McNamara at Portugal's Nazaré. I couldn't find a surfing video without tacky blood-pounding music, so here's an hour of the surf alone:

For those who like to fall asleep to white noise…

Tokyo's Olympics Have Become the Anger Games The New Yorker. Not all the locals are enthusiastic:

When they started closing down the Yoyogi Park promenade in 2008, we actually talked to someone at the Japan National Tourism Organization to try to convince them it was a mistake. They said that they have no control over the Tokyo government.

— Tokyo Fashion (@TokyoFashion) July 19, 2021

Cleveland changing name from Indians to Guardians after 2021 season ESPN. Local icons:

For everyone going WTF about the new Cleveland Guardians, the team has been re-named after the beloved art deco statues on the historic bridge over the river at the Ballpark's doors.

They're the Guardians of Traffic. Here's one. There's eight total. They're awesome. pic.twitter.com/xYmBLNI02I

— Derf Backderf (@DerfBackderf) July 23, 2021

I believe they're the Guardians of Transportion, but maybe the modernizing update to Traffic is appropriate.
Peter Thiel, Palantir Co-Founders Slam 'Emperor for Life' Claims Bloomberg. Thiel's PR team anxiously fingering their collars…
Did This French Aristocrat Have a Hand in the Deaths of Jim Morrison, Janis Joplin and Other '60s Icons? People
Class Warfare
An Open Letter to Nikole Hannah-Jones from a Howard Faculty Member Imani Light. Silence from Hannah-Jones on the issues raised starting at paragraph four. Unsurprisingly.

The Conspicuous Absence of Derrick Bell—Rethinking the CRT Debate, Part 1 Black Agenda Report

"Don't You Work With Old People?": Many Elder-Care Workers Still Refuse to Get COVID-19 Vaccine ProPublica.

"It is the refusal group, including a significant percentage who work in the nation's nursing homes, that has confounded and alarmed ."

In other words, an enormous failure by the public health establishment, who should have been planning communications more than a year ago. It is not surprising that poor working people, often Black, who collectively have had bad experiences with not only the health care system, the scientific method (see under Tuskegee), and "science" (see under eugenics), and who cannot afford to take time off, should be "slow on the uptake" for vaccination, especially when the vaccines themselves fall far short of perfection. The only wonder is that it has taken our professional classes so long to see that a problem exists, longer to find someone to blame other than themselves, and longer still to struggle through to the concept that the problem might be more than [makes warding sign] Republicans, if indeed they have. This is dysfunction on a Last Days of the Romanovs-level.
What did the ancient Romans eat? BBC
The Antikythera Mechanism: an ancient Greek machine rewriting the history of technology The Past
Andidote du jour (via):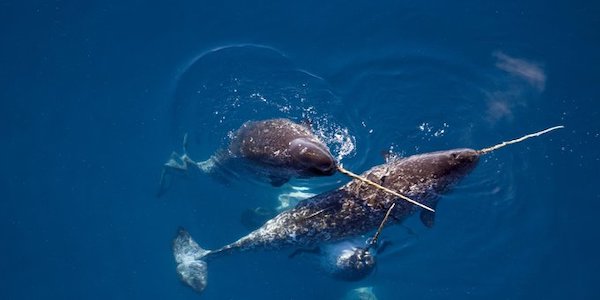 See yesterday's Links and Antidote du Jour here.