All Coral Cells Grown in a Dish for the First Time Scientific American
Mind-controlling parasite makes hyena cubs more reckless around lions National Geographic
Americans Eagerly Check To See If They Got Any Emails Today The Onion
Alcohol unleashes homo economicus by inhibiting cooperation PLOS One
Boy Scouts of America reaches $850M agreement with victims AP. Well, at least they're no lizard people. So there's that.
#COVID19
Science, not speculation, is essential to determine how SARS-CoV-2 reached humans The Lancet

Assessing the Association Between Social Gatherings and COVID-19 Risk Using Birthdays JAMA. Findings: "This cross-sectional study used administrative health care data on 2.9 million households from the first 45 weeks of 2020 and found that, among households in the top decile of county COVID-19 prevalence, those with birthdays had 8.6 more diagnoses per 10 000 individuals compared with households without a birthday, a relative increase of 31% of county-level prevalence, an increase in COVID-19 diagnoses of 15.8 per 10 000 persons after a child birthday, and an increase in COVID-19 diagnoses of 5.8 per 10 000 among households with an adult birthday." From the NYT: "[T]he study found that birthdays led to increased Covid infections by similar levels in Republican and Democratic areas of the country. This suggests that although Democratic-leaning households may have been more likely to wear a mask while walking the dog, they may have differed less than Republicans in their comfort having a trusted friend over to visit."

Transmission event of SARS-CoV-2 Delta variant reveals multiple vaccine breakthrough infections (preprint) medRxiv. News-Medical.net: "In the current study, the scientists have described the transmission of delta variants among family members who were attending a wedding ceremony with 92 guests. The wedding events were held outside in a large open-air tent, and all guests were fully vaccinated."
China?
Myanmar
FOCUS: ASEAN deadlocked in selection of special envoy to Myanmar Kyodo News. Some damn thing in the Shans….

Myanmar military adopts 'four cuts' to stamp out coup opponents Al Jazeera. Predictable and no doubt predicted.

Junta steps up phone, internet surveillance – with help from MPT and Mytel Frontier Myanmar. Investment in these firms from Vietnam and Japan.
Virus-hit Indonesia orders oxygen for jammed hospitals France24
Dicky Budiman – The Worsening Covid-19 Crisis (podcast) Talking Indonesia
India
India third wave anxiety mounts as Maharashtra reimposes restrictions FT

Poorer Indian Women Lost More Jobs, Ate Less Amid the Pandemic Bloomberg

Twitter loses immunity over user-generated content in India Reuters
Year 12 students at St Joseph's College given Pfizer vaccination Sidney Morning Herald. "NSW Health allowed about 160 year 12 students at St Joseph's College at Hunters Hill to be inoculated against COVID-19 with the Pfizer vaccine, even though the program has only officially been rolled out to people aged 40 and above."
The Koreas
Coupang faces probe over alleged manipulation of search algorithms FT. First World problems!
Syraqistan
Israel Says Pfizer Vaccine Less Effective in Preventing Delta Variant Infection Haaretzd

Turkey's plastics ban: Where does the UK send its waste now? BBC
Captured Ethiopian government soldiers reach Tigray capital – in pictures Guardian
Ethiopia begins next phase of filling Nile dam, angering Egypt France24
Madagascar 'caught in a cycle of droughts' Deutsche Welle
UK/EU
New Cold War
Seeds of Trust. Why the Results of the Russian-American Summit Exceeded Expectations Valdai Discussion Club

Russian Warships to Reinforce Black Sea Forces Amid U.S.-Led Drills Moscow Times
Biden Administration
The time to end the war on drugs is long overdue The Lancet

Whistleblowers Expose Corruption in EPA Chemical Safety Office The Intercept

Senators Want to Pay for Infrastructure With "Asset Recycling." That's Just a Fancy Term for Privatization. Mother Jones. AFAIK, "asset recycling" is still on the table, though nobody's talking about it.
Inside Operation Warp Speed: A New Model for Industrial Policy American Affairs
Democrats en Deshabille
An Ugly War Among Leftist YouTubers Shows Two Common, Toxic Pathologies Plaguing U.S. Politics (video) Glenn Greenwald. This should calm things down.
Groves of Academe
Paul Krugman's gadget version of Keynesianism Lars P. Syll. Ouch! Great fun, and well worth a read.
Our Famously Free Press
What I Heard about Iraq LRB. From 2005, more germane than ever.
Imperial Collapse Watch
Former Navy SEAL Gallagher says new book reveals realities of special operations work Stars and Stripes
Class Warfare
Four-day week 'an overwhelming success' in Iceland BBC (Re Silc).
'Alarming rise in theft' forces Target stores in San Francisco to shorten hours KTVU
A $500,000 Home On The Northern Plains To Hide From The Future Defector
Where people are migrating in, and out of, the West High Country News
Antidote du Jour (via):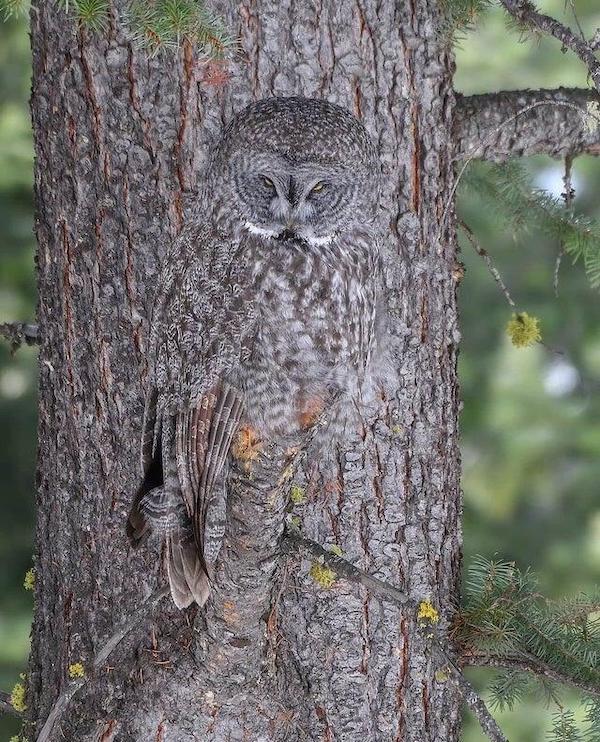 Bonus antidote:
A new supersized 3D screen has gone up in Shinjuku. This giant kitty will be featured in between broadcasts.
pic.twitter.com/Fh0YLWW3rx

— Spoon & Tamago (@Johnny_suputama) July 5, 2021
See yesterday's Links and Antidote du Jour here.