New map created by AI reveals hidden links between Milky Way and Andromeda galaxies Space.com
Christine Lagarde: Financing a green and digital recovery Bank of International Settlements. "So how can we capitalise on this opportunity?"
This is as good as it gets for the US economy FT
Conditions are ripe for repeat of 1970s stagflation and 2008 debt crisis Nouriel Roubini, Guardian
Hackers demand $70 million to restore data after massive US cyberattack France24. That's all?
Another 0-Day Looms for Many Western Digital Users Krebs on Security. Attacks on user storage devices connected to the Internet worry me. I would suggest that those of you who use Adobe products log out of the Creative Cloud app. LightRoom, at least, has the ability to move and delete files, so the inevitable penetration of Adobe might lose you years of work.
The PrintNightmare continues: Microsoft confirms presence of vulnerable code in all versions of Windows The Register. I don't think we should have to patch our machines any more because Freedom.
Study: EPA underestimated methane emissions from oil and gas development The Hill (original). From the original: "US inventories are underestimating methane emissions from [the oil and gas (O&G) sector] by 48%–76%."
Fourth of July Post Mortem
We would be united if only the others weren't dividing us:

Today, flying the American flag from the back of a pickup truck or over a lawn is increasingly seen as a clue, albeit an imperfect one, to a person's political affiliation in a deeply divided nation. https://t.co/TODmHEmPsO

— The New York Times (@nytimes) July 3, 2021

It's deplorable, I tell ya. Deplorable!

Please, make it stop:

Mark Zuckerberg posted a video of himself on Instagram wakeboarding while holding an American flag and set to the music of the late John Denver singing "Take Me Home, Country Roads."

I saw it, so now you have to see it too. I'm sorry. I did not make the rules.

Happy #July4th pic.twitter.com/FiA9RDP29Z

— Leah McElrath 🏳️‍🌈 (@leahmcelrath) July 4, 2021

What to the Slave Is the Fourth of July? Frederick Douglass

The Broker Who Saved America The Reformed Broker

How the NHS Was Won Tribune. The NHS was established on July 5, 1948. Still prostrate in the rubble after World War II, with a steam-powered transport system, and no computers, the UK was able to do what the United States could not do sixty years later. 'Tis a puzzlement!

Veteran with 'Be Courteous With Fireworks' yard sign unaffected by Flowmaster exhaust, Toby Keith Duffel Blog

Nation's Dogs Vow To Keep Their Shit Together During 4th Of July Fireworks The Onion
#COVID
Where's My Lyme Vaccine? Slate
China?
Myanmar
Bereft of International Support, Myanmar's Protesters Turn to Violent Resistance The Diplomat. If the warlords can refashion themselves as statesmen, they'd be helping themselves in a Federal system. If not, not.

EXCLUSIVE After pressuring telecom firms, Myanmar's junta bans executives from leaving Reuters
India
Drone Attacks on Military Installation Rattle India's Security Establishment The Diplomat
Syraqistan
Taliban take districts in northern Afghanistan from fleeing troops USA Today. The US embassy in Kabul has a flat roof, good job.

Nordic fund KLP excludes 16 companies over links to Israeli settlements in West Bank Reuters

'Marriage without strings': Saudi confronts rise of 'misyar' Agence France Presse
Azerbaijan: Large fire erupts at Caspian Sea Deutsche Welle
UK/EU
"Long flu" is a thing, apparently:

Monday's @DailyMailUK #MailFrontPages pic.twitter.com/csjovsB5Nu

— Daily Mail U.K. (@DailyMailUK) July 4, 2021

Covid surge forces top private schools to close until next term Times of London. Because freedom!
Brazil erupts in protests after court authorises Bolsonaro probe FT
Biden Administration
Trump Legacy
Inside William Barr's Breakup With Trump The Atlantic. How's the Durham investigation coming?
Our Famously Free Press
Out-group animosity drives engagement on social media PNAS. Ka-ching.

Scientific American Retracted Pro-Palestine Article without Any Factual Errors The Intercept
Class Warfare
They Sewed Protective Masks and Gowns. Who Protected Them? New York Magazine. The people with the "In This House" signs in their yards?

Why Sectoral Bargaining Matters for the Labor Movement Jacobin
Dead Malls Predicted the Erosion of Public Space in America Rachel Presser
Antidote du Jour (via):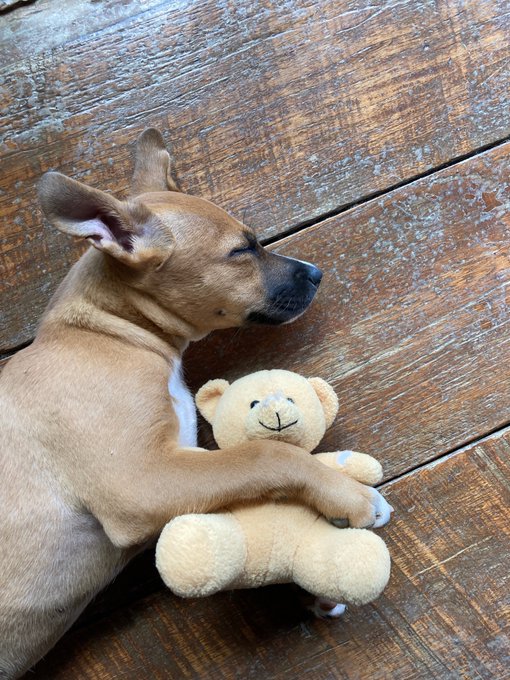 "Ridiculously, [this] photo is not staged."
See yesterday's Links and Antidote du Jour here.