China's wandering elephants may finally be heading home AP
The scaly-foot snail's shell is made of actual iron – and it's magnetic Australian Geographic
A World Awash In Capital Barry Ritholtz, The Big Picture. Must-read.
The economics of climate change Swiss Re. From April, still germane. Note the source.
Monday's IPCC report is a really big deal for climate change. So what is it? And why should we trust it? The Conversation (Furzy Mouse).
Time is running short to avert 'hell on earth' FT
As Dixie fire nears half a million acres, containment is still weeks away Los Angeles Times
Lawn renovations could play major role in conserving water in West, experts say  ABC News
Robbing the soil, 1: Commons and classes before capitalism MR Online
The Mirage of Carbon Markets? Adam Tooze, Chartbook
Pessimism of the Intellect, Optimism of the Will The Sooty Empiric
International Cat Day
Under the tyranny of the urgent, we sometimes forget the important:

Turkey's 'Dr. House' gives hope to animals with hard-to-treat conditions Yeni Safak

At the Library: Purr-fect reads for International Cat Day The Westerly Sun

The crowd cheers the cat on:

Yankee Stadium security chases a cat around the field for nearly four minutes and never gets its hands on what might be the most elusive animal that ever lived pic.twitter.com/w2HR4H3HaW

— Jomboy Media (@JomboyMedia) August 3, 2021
#COVID19
Can we predict the limits of SARS-CoV-2 variants and their phenotypic consequences? (PDF) Scientific Advisory Group for Emergencies. UK. Haven't these guys ever heard of the concept of a "title page"? Or headers and footers? It's bizarre. Well worth a read regardless.

We should not dismiss the possibility of eradicating COVID-19: comparisons with smallpox and polio British Medical Journal (RS).

Only private businesses can end the pandemic now. They just might do it. WaPo

Is the cure really worse than the disease? The health impacts of lockdowns during COVID-19 British Medical Journal. From the Summary: "It is unlikely that government interventions have been worse than the pandemic itself in most situations using data collected to date."

* * *

COVID-19 Prevention and Control Measures in Workplace Settings: A Rapid Review and Meta-Analysis International Journal of Environmental Research and Public Health (IM). From the Abstract: "Comprehensive COVID-19 IPC measures incorporating swift contact tracing and case isolation, PPE, and facility zoning can effectively prevent workplace outbreaks. Masking alone should not be considered sufficient protection from SARS-CoV-2 outbreaks in the workplace." Swiss cheese model.

What we have done @UCSanDiego to create a safe University environment during COVID-19 Kimberly Prather. I would be flabbergasted to discover that all or even of a majority of our colleges and universities have used the summer months as constructively as the University of California at San Diego did. "5. Wastewater testing. We tested wastewater in all building." Are all universities testing wastewater as a matter of course? Because it's cheap and effective? I doubt it.

* * *

Florida grapples with record Covid surge as school year set to start for some NBC

Metro Atlanta schools report more than 1,000 COVID cases in first days Atlanta Journal-Constitution

* * *

Top scientists remain puzzled over how and why Covid spreads (Wayback Machine) The Telegraph. Commentary:

Oh my. The same team that the WHO has hired to review evidence on transmission of COVID *still* says it likely spreads by droplets and contact, rather than being airborne. (Competent countries' scientists had concluded it was airborne in February of 2020.) https://t.co/eOnsyXIcRa pic.twitter.com/EyuiucEwCZ

— zeynep tufekci (@zeynep) August 9, 2021

Singapore's breakthrough infections:

And among the vaccinated, I saw only a few examples of asymptomatic transmission. This one seems to have been the closest to an asymptomatic vax-breakthrough-superspread event. He is a 35-year old porter at a hospital. pic.twitter.com/3yTalvUVC8

— Aaron Astor (@AstorAaron) August 9, 2021

I'm not sure to what degree these results can be applied, say, the United States. Singapore's population is 5.7 million and it's ~281 square miles in size. And then there are considerations of the vaccines given, time between doses, physical plant, population compliance, etc. Still, it's a fun map!

'I'm not gonna get it': The fight to vaccinate one of New York's hardest hit communities Politico

Ohio judge orders man to get a COVID-19 vaccine as part of his sentence USA Today. Marketing 101, totally.
China?
China sticks with zero Covid-19 approach, leaving borders closed for now South China Morning Post

SoftBank's Vision Fund vows to keep investing in China despite crackdown FT

Radiocarbon-dating an early minting site: the emergence of standardised coinage in China Antiquity
Austin Accomplishes Two Missions in Southeast Asia CSIS
Myanmar
Anti-junta groups attack regime targets with bombings, shootings but Junta seeks militia help in fight against PDFs in Shan State Myanmar Now

Myanmar says alleged plot against U.N. envoy was nothing to do with the country Reuters

Myanmar Junta Pushing Ahead with China-Backed Kyaukphyu SEZ and Port The Irrawaddy
Syraqistan
US probe finds Iranian drone attacked Zodiac Maritime-operated tanker Splash 247

Pakistan urges look into 'meltdown' of Afghan forces as Taliban advances Reuters. What did we think was going to happen?

Germany rejects calls to send military back to Afghanistan Al Jazeera
UK/EU
Polish far-right group enters orphanage to stop Covid vaccines for children Notes from Poland
Biden Administration
L'Affaire Joffrey Epstein
Prince Andrew is SUED by Virginia Roberts in lawsuit claiming he sexually abused her at Jeffrey Epstein's Manhattan mansion and other locations when she was under 18 Daily Mail
Imperial Collapse Watch
World Order Consortium News
Guillotine Watch
Elon Musk to launch a satellite that will beam advertisements into space The Hill
Class Warfare
Epistemic injustice in academic global health The Lancet. Despite the forbidding title, this is an interesting paper.
I Need To Stop Scrolling Galaxy Brain
I'm a Luddite. You should be one too The Conversation
Antidote du Jour (via):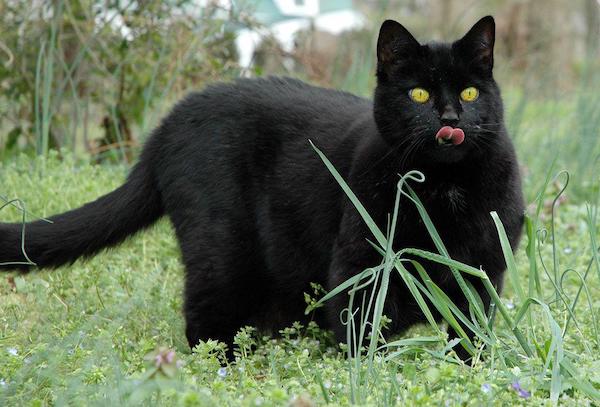 Bonus antidote (or possible anti-antidote):
?

This is so sweet. ? #cute #cats #pets #animals #WednesdayMotivation pic.twitter.com/EttUf0P2xN

— Alexander Verbeek ? (@Alex_Verbeek) August 4, 2021
See yesterday's Links and Antidote du Jour here.
.