Unwetter in den Niederlanden: Maus rettet sich in den Fluten auf einen Plastikschuh RTL (Uwe). You can watch a video of the mouse escaping the flood in a shoe here.
People Are Shaming Their Dogs, And Here Are 43 Of The Worst Good Boys Ever BoingBoing
This Bee Builds Sandcastles at the Beach KQED (resilc)
Ex-chancellor bemoans VW currywurst loss DW (resilc)
New study says humans killed Neanderthals by having sex with them The Hill (furzy)
Vanishing ice and threat of extinction to polar bears – dire Arctic forecast from Fyodor Konyukhov Siberian Times (guurst)
Yayoi Kusama pumpkin sculpture washed into sea by Japan storm Guardian (resilc)
Highest recorded temperature of 48.8C in Europe apparently logged in Sicily Guardian (Kevin W)
Siberian wildfires dwarf all others on Earth combined LiveScience (David L)
Bio-inspired, blood-repelling tissue glue could seal wounds quickly MedicalXpress
#COVID-19
Why should we dance? New Criterion. Anthony L: "I do love Sophocles, and especially Oedipus Rex."
One year ago. I'm still quite amazed. https://t.co/53SaLP1qB7

— Dr Eric Levi (@DrEricLevi) August 10, 2021
Science/Medicine

More than 50 long-term effects of COVID-19: a systematic review and meta-analysis Nature (guurst)

Israel's Covid infections surge as government rolls out booster shots Financial Times

From end of July, we'd somehow missed it: Moderna, Pfizer must expand clinical trials of COVID vaccines to children ages 5 to 11 at request of FDA MSN. From IM Doc

As someone who was on an IRB for decades – about 75% of the time – this kind of move means that some significant safety data has come up and they are being forced to expand the cohorts to see if the signals are still there in a larger group. The N of these studies are very specifically engineered to provide the correct statistical power for what they need. When they have to DOUBLE the subjects – that is a sign something is not quite working out well. Usually safety. It certainly is not a good sign, especially in the middle of an emergency.

Hat tip guurst. Re 1. below, that varies by time from full immunity, so 50% is really not accurate, immunity is time dependent as well upon vaccine (J&J looking more robust v. Delta). Nevertheless:

No. Emerging evidence shows that :
1. vaccine protection against infection with delta is ~50% 2. that long COVID may occur at high rates among those who get infected; and
3. those infected can transmit at similar rates as unvaccinated.
Breakthrough isn't harmless in any sense. https://t.co/fwyEk4m3vn

— Deepti Gurdasani (@dgurdasani1) August 11, 2021

I am now happily using a badger seal! No fogging glasses, unlike with my KN95s, even when double masked with a procedure mask underneath. And comfortable to wear:

We know #COVIDisAirborne, spreading via inhaled aerosols.

Any mask will provide some source control, but given Delta's formidable transmissibility, it's time for #bettermasks to maximize protection for ourselves and others.

Keys to #bettermasks:
✅FILTER
✅FIT
✅FUNCTION

?1/ https://t.co/Ic5GTD9110 pic.twitter.com/JgaJRglz67

— C Pita (@CPita3) August 8, 2021

Health Ministry official: Most people will end up being infected with COVID Times of Israel (resilc). Called by our GM, via e-mail, in early May:

Some more sobering simple math. Let's say the vaccine is 90% protective against severe disease over a period of two years. Then one can expect to have on average three serious COVID episodes by the time he is 60 even if he is always up-to-date with his biannual vaccinations (and there is no knowing how much more virulent to young people it will have become in the future with all the serial passaging). We now see what round #1 of mass reinfections looks like in India. So that is the "solution" being offered right now. However, it will probably not happen as one giant apocalyptic wave so it can be pushed to the background as a non-problem…

Asia

Delta coronavirus variant is putting babies and children in special isolation wards in Japanese hospitals ABC Australia (Kevin W)

Sri Lankan president opposes lockdowns, as Delta variant spreads WSWS

UK/Europe

French President Macron Says Anti-Vax Protesters Have Lost Their Minds Bloomberg. Anthony L: "Macron. The French Obama."

US

Mississippi's Largest Hospital Converting Garage to COVID Ward as State Short on ICU Beds Newsweek (Kevin W)

Texas Governor Ramps Up Fight as Resistance to Mask Ban Grows Bloomberg

Coronavirus in Minnesota: Case positivity up; more than 300 hospitalized MinnPost (WD). It does have a tabulation of breakthrough cases and their hospitalization rates, but no timeframe. The hospitalization rate looks mighty high. The problem is, as GM said: "That's sampling bias — the bar for being a "case" if vaccinated is much higher (thanks, CDC) so of course the vaccinated will be sicker."

Look at the Anti-Science in Our National Reaction to COVID. Then Imagine If the Marburg Virus Made It Here. Esquire. While narrowly true, ignores how WHO credibility is shot and for good reason.
China?
China cracks down on post-work drinking and 'harmful karaoke' Financial Times. Not only is China wary of following American bad practices, it's vigilant about Japanese conduct too. Before its bubble busts, Japanese business entertainment was estimated at 1% of GDP.

Reckoning of developed nations' luxury emissions – As extreme weathers hit many parts of the world, some attempt to dump blame on China Global Times (guurst)
Old Blighty
Brexit Impact Tracker – 8 August 2021 – Sovereignty – What for and with what consequences? Gerhard Schnyder (guurst). Still germane.

Britain is Sleazier and More Corrupt, But the Pandemic is Only Partly to Blame CounterPunch (Chuck L)
Poland's ruling party rams through media law despite US warnings Politico
Syraqistan
Big Brother is Watching You Watch
Amazon, Google and other tech companies join government effort to fight ransomware CNBC (Bill B) From last week, still germane.

NYPD Secretly Spent $159 Million On Surveillance Tech Since 2007 Engadget
Imperial Collapse Watch
PATRICK LAWRENCE: A Different World Order Consortiumnews (Anthony L)

In Pursuit of Clarity: the Intellect and Intellectual Integrity of Pierre Sprey CounterPunch. Chuck L:

Sprey will be missed. However Cockburn's eulogy him over– emphasizes his role on the F-16 development. It was driven more by John Boyd than Sprey. The DoD now IDs and selects out people like Boyd and Sprey before before they can do much "damage.

A fleet of winged underwater robots will patrol the seas for the US Navy Popular Science. Kill me now. Remember they tried dolphins?

2021 Military Strength Ranking GlobalFirepower. Resilc: "I put my money on the VietCong and the Taliban."
Trump
Judge: Dominion suits against Trump allies Giuliani, Powell, Lindell can proceed The Hill
Biden
Biden urges investigation into 'illegal activity' that may be causing spike in gas prices USA Today (David L)

Elizabeth Prelogar nominated by Biden to be solicitor general CNN. Resilc: "She could be the real Russian in DC."
Cuomo Defenestration
Cuomo is Guilty of the Subprime Mortgage Crisis Too American Conservative (resilc)
Oregon scraps requirement for high school students to prove proficiency in math, reading and writing Daily Mail
Woke Watch
New Census data to show US diversifying at fastest rate ever The Hill
Our Famously Free Press
Meet the Censored: Paul Jay Matt Taibbi. Please circulate widely. And kudos to Matt for going after YouTube.

Further Blow to Press Freedoms as US Wins Appeal in Effort to Extradite Julian Assange Common Dreams
The US used-car bubble has burst Quartz (resilc)
Inflation Deceleration – Multiple Measures Menzie Chinn
The Cryptocurrency Lobby Is a New Major Climate Enemy Gizmodo (Kevin W)
What Happens to a Pipeline After It Dies? Vice
New Research Shows Inferior Outcomes In Online College Programs Forbes:
No EV tax credit if you earn more than $100,000, says US Senate: The amendment would also limit the tax credit to EVs that cost less than $40,000. ars technica
'Apps Getting Worse' Tim Bray. "Getting"? How about "Have gotten"? Peak word processing was WordPerfect circa 1994. Peak spreadsheeting was Lotus's Improv, which IBM curiously refused to sell despite multiple offers after it bought Lotus. The NeXT was the best GUI evah.
US Lawmakers Introduce Bill To Rein In Apple, Google App Stores Reuters
Google may cut pay of staff who work from home BBC
Class Warfare
Family Dollar employees at Nebraska store walk off job, cite low pay and long shifts Fox5NY. Resilc: "Too bad they didnt burn it to the ground on the way out."

'They rake in profits – everyone else suffers': US workers lose out as big chicken gets bigger
Guardian

Labor shortage gives retail and restaurant workers the upper hand—for now CNBC. I would not be so confident. Although it was vastly more deadly, the Black Plague fundamentally restructured labor relations for centuries. If Covid persists, low wage and "essential" workers have every reason to not work or restrict hours. On the other side of the ledger, corporate profit share of GDP has been insanely high for over a decade. Most companies can afford to pay more. They are just to greedy to do so except under duress.
Antidote du jour. Tracie H: "Sebastian giving me the 'feel free to do something for me' look."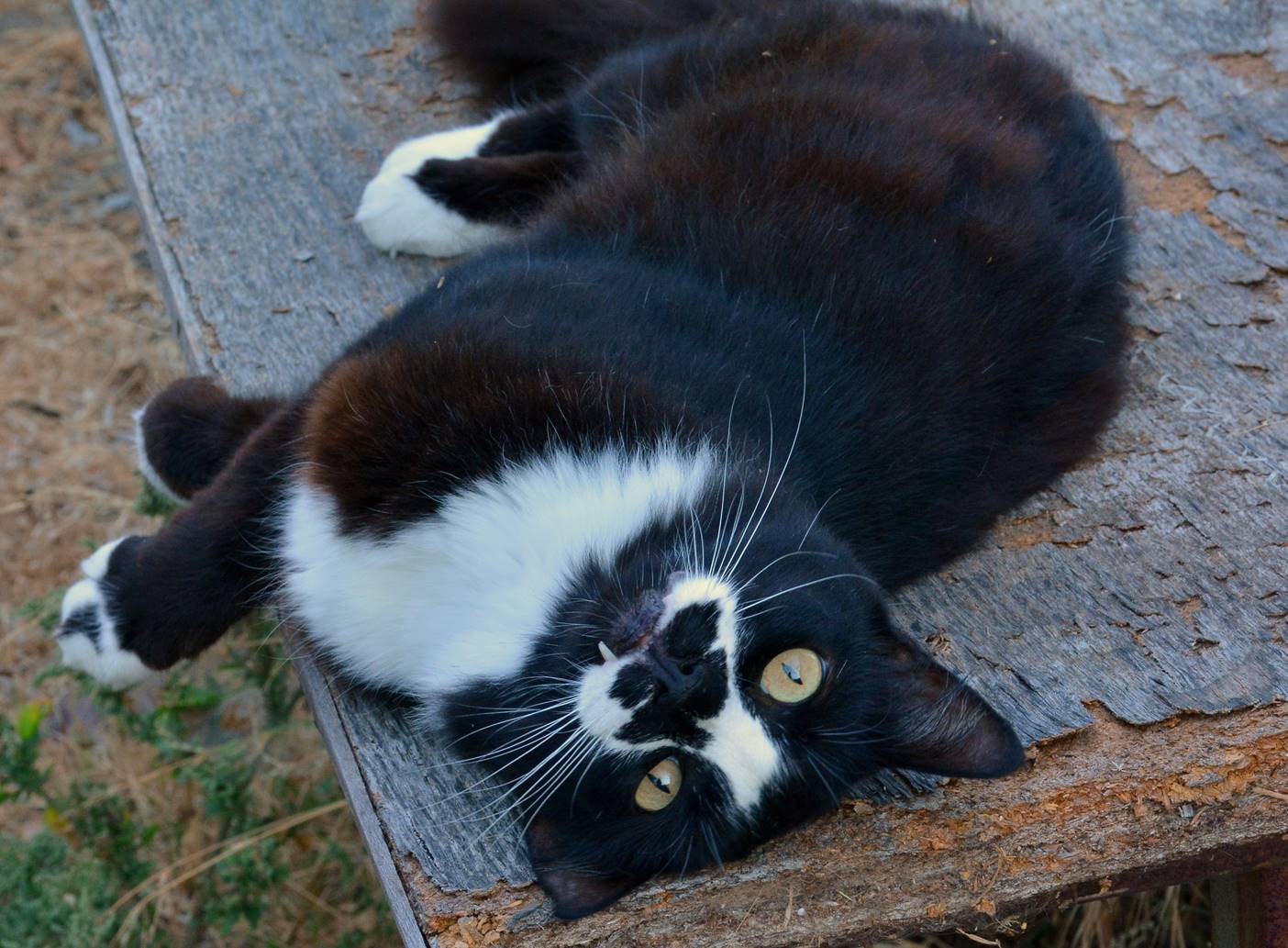 And a bonus. Finally, something difficult enough to keep a border collie entertained.
Dog playing table tennis.. ? pic.twitter.com/0oWX4SIllf

— Buitengebieden (@buitengebieden_) August 11, 2021
See yesterday's Links and Antidote du Jour here.