Ancient Greek 'pop culture' discovery rewrites history of poetry and song Phys.org (AL). "The poem, unparalleled so far in the classical world, consists of lines of 4 syllables, with a strong accent on the first and a weaker on the third. This allows it to slot into the rhythms of numerous pop and rock songs, such as Chuck Berry's 'Johnny B. Goode.'"
Experts say Apple is 'on very dangerous grounds' for blocking employees from talking about wages on Slack while allowing topics like dogs and foosball Business Insider. Tim Cook's Tenth Anniversary bonus: $750 million. Labor law implications.
9/11
Explainer | September 11's biggest names: where are they now? South China Morning Post. An iconic photo:

US honours 9/11 dead on 20th anniversary of attacks https://t.co/PHtXw8g0zd pic.twitter.com/uPiGtcCh00

— CNA (@ChannelNewsAsia) September 11, 2021

The snack that supported a war Snack Stack. Freedom fries! Hilariously, the restaurant that coined the term is still selling them, 18 years later. In fact, they've expanded their offering.

Nothing Good Came Out of It: 9-11 Twenty Years On Counterpunch. The cray cray, it b-u-r-r-r-r-n-n-ed:

Post 9/11 thread for people to post the wildest shit they remember from 01 to 06

I'll start:

People thought Osama had an entire mountain hollowed out that he was using as his base and that's why AQ was hard to find and that somehow a group of like 30 dudes arranged this. pic.twitter.com/lQDupNdpTp

— grimm (@ExileGrimm) September 10, 2021

Terrific graphic. I love those old-fashioned cut-away diagrams, good job on the authenticity front.

New report: Post-9/11 US airstrikes killed upwards of 48,000 civilians Responsible Statecraft
#COVID19
Alert reader GM remarks:

Take a look at this curve…

…for one of the best illustration of what "we vaccinate and abandon containment" looks like

Mongolia was a ZeroCOVID country that is also geographically quite well placed to avoid infecting everyone given how sparse it is. But they started having some cases in November, then, having secured vaccines for everyone, gave up on containment in 2021, had a first significant wave in April, reached 60% vaccination in early May, had another even bigger wave in May-June, now they are at 70% vaccination, and the current wave is breaking all records. They do seem to fudge death numbers though — the official CFR is 0.4% and there were some distressing videos of people lying on the pavement outside hospitals about to die which do not fit with the reported averages of 5-10 deaths a day. So it looks like a Serbia situation (Serbia's CFR is 1%, which is 3x less than any other country nearby and excess deaths are 5-6X the official COVID deaths, so it's clear what is going on there).

Also, the Seychelles, which were an early warning sign about the dangers of full reopening, have come down since then by a factor of 4x in terms of cases. So they are no longer at 0.25% of the population testing positive daily, it is now at 0.06%, which is up from 0.04% at the bottom of the curve in July. That bottom was the equivalent of 130K cases a day in the USA, currently they are at 200K-equivalent.

That is at 75% vaccination.

They became the first country in which 20% of the population tested positive, most of them since the reopening. They were at zero for most of 2020 too.

One can make some simple back-of-the-envelope calculations about what the endemic COVID future looks like.

If protection, from the combination of vaccines, convalescence, and just plain luck not to get exposed lasts for two years, the US can actually sustain 400K infections a day on average indefinitely, which is how long it will take for everyone to get infected within two years. If we make that 3 years, it will be 270K infections a day, which is probably what it is right now accounting for all the people who don't get tested. That's assuming R_e stays around 1 though, but there will be concentrations of infections in summer in the South and winter everywhere due to seasonal effects. That in turn means 1500-2000 deaths a day indefinitely, assuming no major viral evolution towards worse, of course.

Now that's a comforting thought, isn't it?

Fascinating what "live my life" comes down to operationally, isn't it? Let 'er rip!

Thinking ahead:

8) At the same Tuesday WHO meeting, they confirmed that new variants will be named after stars and constellations once Green letters run out. ➡️Note, Andromeda is a constellation… so… "Andromeda Strain" is now technically possible as a name. 👀 https://t.co/qu2UmtUUBA

— Eric Feigl-Ding (@DrEricDing) September 2, 2021

* * *

Rapid, Large-Scale Wastewater Surveillance and Automated Reporting System Enable Early Detection of Nearly 85% of COVID-19 Cases on a University Campus American Society for Microbiology. From the Abstract: "In this study, we employed a large-scale GIS (geographic information systems)-enabled building-level wastewater monitoring system associated with the on-campus residences of 7,614 individuals. Sixty-eight automated wastewater samplers were deployed to monitor 239 campus buildings with a focus on residential buildings. Time-weighted composite samples were collected on a daily basis and analyzed on the same day…. This system, integrated with the rest of the "Return to Learn" program at the University of California (UC) San Diego-led to the early diagnosis of nearly 85% of all COVID-19 cases on campus. COVID-19 testing rates increased by 1.9 to 13× following wastewater notifications. Our study shows the potential for a robust, efficient wastewater surveillance system to greatly reduce infection risk as college campuses and other high-risk environments reopen." Given that wastewater testing has been known to be effective in detecting Covid since at least August 2020 (see NC here; Nature here) college administrators will naturally have banded together to bring this technology nationw— oh, what's the use.

* * *

COVID-19 vaccines protect against severe illness during Delta Center for Infectious Disease Research and Policy

The debate over Covid-19 vaccine boosters, what to call them, and whether they're needed STAT

* * *

SARS-CoV-2 Reinfection: A Case Series from a 12-Month Longitudinal Occupational Cohort (PDF) Clinical Infectious Diseases. The Abstract: "Seven cases of COVID-19 SARS-CoV-2 reinfection from the NBA 2020-2021 occupational testing cohort are described including clinical details, antibody test results, genomic sequencing, and longitudinal RT-PCR results. Reinfections were infrequent and varied in clinical presentation, viral dynamics, and immune response."

Estimates of COVID-19 Cases and Deaths Among Nursing Home Residents Not Reported in Federal Data JAMA. From the Abstract: "Federal data underestimate the impact of COVID-19 on US nursing homes because federal reporting guidelines did not require facilities to report case and death data until the week ending May 24, 2020."

* * *

Probenecid inhibits SARS-CoV-2 replication in vivo and in vitro Nature. From the Abstract: "We show probenecid potently blocks SARS-CoV-2 replication in mammalian cells and virus replication in a hamster model. Furthermore, we demonstrate that plasma concentrations up to 50-fold higher than the protein binding adjusted IC90 value are achievable for 24 h following a single oral dose. These data support the potential clinical utility of probenecid to control SARS-CoV-2 infection in humans."

Public Health Law after Covid-19 NEJM. "Taken together, these cases pose new challenges to officials' ability to protect public health. The decisions with regard to free exercise of religion suggest that health orders will face strict scrutiny if they regulate religious practices more strictly than any secular activity that courts deem similar." If the public health establishment could accept that Covid is airborne, and then regulate buildings and gatherings (any building, any gathering) by size and ventilation characteristics, as opposed to function, then the "strict scrutiny" issue would go away. They seem not to be able to. So here we are.
China?
How Global Value Chains Distort Trade Data Matthew C. Klein and Michael Pettis, Yale University Press Blog (guurst).
Myanmar
NUG not saying it will never negotiate. Just that pre-conditions need to be met first. Those advocating for dialogue need to offer a way to get the Tatmadaw to make meaningful concessions so that negotiations actually matter. Otherwise you're just asking NUG to capitulate https://t.co/EywzXTXRi4

— Andrew Nachemson (@ANachemson) September 10, 2021
Sydney in real danger of a once-in-a-century setback Sydney Morning Herald
New Cold War
Truth Tonic for Russia War Fighters & How To Vote Guide — The Dances with Bears Comic Is Out Today John Helmer, Dances with Bears. Read all the way to the end.

No elves I can see:

VIDEO: Exploring the North Pole aboard a giant Russian icebreaker.

Russia is expanding its nuclear icebreaker fleet which Moscow hopes will secure its supremacy over the Arctic as climate change makes it more navigable pic.twitter.com/ruCFPsuEAC

— AFP News Agency (@AFP) September 8, 2021
International Space Station: Smoke triggers alert on board BBC
Afghanistan
Europe Should Drop the Act on Afghanistan The Atlantic

'Imminent Threat' or Aid Worker: Did a U.S. Drone Strike in Afghanistan Kill the Wrong Person? NYT
U.S. Forces Were Training the Guinean Soldiers Who Took Off to Stage a Coup NYT (Re Silc). The Deck: "American military officials have denounced the ouster of a president in West Africa, and said they had no warning of what their students were planning" [nods vigorously].
Guinea and the Military Coup Incubator, AFRICOM Black Agenda Report
Coup puts spotlight on Guinea's huge bauxite reserves Africa News
UK/EU
Effluent discharge rules relaxed as supply chain disruptions bite ENDS Report

Denmark lifts all Covid restrictions, crediting high vaccine uptake NBC

What Iceland's delta surge means for the COVID outlook in San Francisco San Francisco Chronicle
88 Tactical, Militarized Police, and a Looming Coup in Brazil Seeing Red Nebraska
First came a quake in Mexico, then strange blue lights. People feared the apocalypse MPR (ctlieee).
Biden Administration
MMT
Welcome to my TED talk:

Probably one of the best yet:https://t.co/s7MqUmBROD

— Dirk Ehnts (@DEhnts) September 9, 2021
Police State Watch
Federal judge blocks key portion of anti-riot law, targets DeSantis and three sheriffs Miami Herald. An anecdote on what Google is doing to local news: I search for the story on Google, because I try to give local newsrooms the hits. I get only national sources: WaPo, NPR, the Guardian, AP, the UK's Daily Mail (!). I restrict the search to the Miami Herald site. The results are irrelevant. Finally, I include the string "Miami Herald," and I get another source that links to the Miami Herald, which has the story I want. Now imagine this happening universally, because it does, it's an algo. (I probably should have checked to see how many of the links that Google did supply were dupes of the same AP story, pulled from the wires.) It's so appalling. (Not that I'm foily, but maybe McClatchy is so strapped it can't pay kickbacks to Google, like the big boys could?)
Groves of Academe
Not Waving but Drowning Causal Inference
Obama Legacy
Thanks, Obama:

perfect https://t.co/aNKwxE4sgr

— Yasha Levine (@yashalevine) September 10, 2021
Class Warfare
'We've Structured Our Economy to Redistribute a Massive Amount of Income Upward' FAIR
Groundbreaking Technique Yields Important New Details on Silicon, Subatomic Particles and Possible 'Fifth Force' NIST (DL). Original.
Sex can relieve nasal congestion, and other work honored by 2021 Ig Nobels Ars Technica (PR).
Antidote du Jour (via):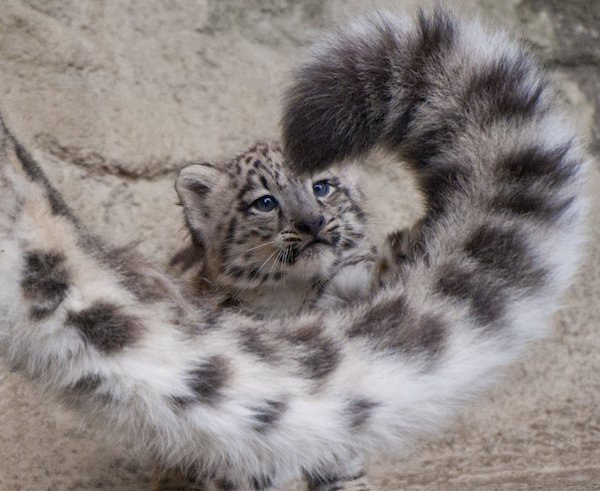 See yesterday's Links and Antidote du Jour here