We get mail:
"Yours truly (Howard Beale IV) will be having a cochlear implant surgery today in Metro Detroit. Good vibes from the NC commentariat welcomed and accepted!" –lambert
* * *
Seven decades of international banking Bank of International Settlements
Welcome to Yosemite, the new Pyrocene Park Wildfire Today and California's giant sequoias remain safe from growing wildfire Reuters. We should be expanding their range, not merely keeping them safe.
Buildings account for 39% of global greenhouse emissions — that could be an opportunity for investors CNBC
Save the Environment, Save American Democracy Foreign Affairs
Bioterror: the dangers of garage scientists manipulating DNA Izabella Kaminska, FT
#COVID19
The November story Overmatter (UserFriendly). Covid origins round-up. Well-attested. Well worth a read.

SARS-like viruses may jump from animals to people hundreds of thousands of times a year Science. "Daszak says interactions with bats are much more common than people think." You'd thing Daszak would want to keep his head down.

* * *

Winter is coming, again: What to expect from Covid-19 as the season looms Helen Branswell, STAT

* * *

US to relax air travel restrictions for vaccinated foreign passengers FT

The White House on Monday said travellers would have to show proof of having been fully vaccinated and a negative test taken in the previous three days, starting in early November. They will also have to wear a mask for the journey and to share their telephone number and email address for contact tracing.

This policy strikes me as a recipe for letting new variants into the country via international air travel, exactly as happened in New York with the original Covid spike (and from New York, the virus spread to the rest of the country). Masking will prevent spread on the aircraft, but an infected traveler can still enter the country. Full vaccination is clearly not enough, since we know that breakthrough infections occur. Our contact tracing system is ludicrously bad. That leaves testing as the single line of defense. Leaving aside the possibility of faked test results, estimates of false negatives for PCR tests range from 20% (infected five days) to 100% ("earlier in infection"), so the "test window" of three days is clearly inadequate, particularly compared to a 14-day quarantine. "Let 'er rip"!

CDC announces $2.1B investment into infection control, surveillance across healthcare settings Fierce Healthcare. "Bankrolled by the American Rescue Plan, the investments are an effort to stem the spread of emerging infectious diseases like COVID-19 and healthcare-associated infections that have surged over the past year, the agency said." So what image accompanies the article? Hand-washing. One despairs…

Prepped to fail: why countries must learn hard lessons from Covid Telegraph. "[C]ountries' woeful responses to the Covid pandemic have exposed how these preventive – or public – health systems have been prepped to fail by huge budget cuts. This is quintessentially a neoliberal failure and is common to parties of all political persuasions: centre left and centre right leaders are as likely to take an axe to public health as hard right reactionaries." From the Torygraph!

* * *

Mayor London Breed criticized by health experts for going maskless in S.F. club: 'lapse in judgment' San Francisco Chronicle. "Breed told NBC Bay Area on Friday that her 'drink was sitting at the table. I got up and started dancing, because . And I wasn't thinking about a mask. I was thinking about having a good time, and in the process, I was following the health orders.'" I don't think that "feeling the spirit" would pass muster for the little people. However, Breed is technically correct: "'Masks may be removed,' city rules state, 'while actively eating or drinking at events other than indoor dining, such as live performances and movies.'" That said, photos of the venue, the Black Cat, show a typical dark, airless night club: No windows that can open, no fans visible. Last time I went to a club, I don't recall HVAC being any sort of priority. I don't see any CO2 meters, either. And it doesn't matter if everybody is vaccinated, because as a child of six knows by now, "the vaccinated" can also catch and transmit Covid. So if Breed is at the epicenter of a superspreading event — or even gives the appearance of being so — that's not a good look, regardless of the letter of the law or her "spirit." The law might also be rewritten to enforce ventilation requirements, measurable on-site by metering, as opposed to masking alone. Maybe Breed could learn from this and push that.

Pfizer says COVID-19 vaccine works in kids ages 5 to 11 AP. Press release, no public data.
Australia and France intensify war of words over cancelled submarine deal FT
The AUKUS Dominoes Are Just Starting to Fall Foreign Policy
How to buy a submarine (2021 edition) Australian Strategic Policy Institute
China?
Evergrande; Mixed signals on regulatory crackdown; AUKUS Sinocism

How it all went wrong in counting votes for key Hong Kong Election Committee poll South China Morning Post

Ancestor worship?

Becoming popular in China and Japan… QR codes on gravestones. Scan the code and find out more about the person buried there, some have videos about the person's life.

I think that's an excellent idea. How about you? pic.twitter.com/0UPkxUoirC

— Thos Major (@ThosMajor) September 18, 2021
Myanmar
Daw Aung San Suu Kyi has 'no comment' on call for war against junta Frontier Myanmar

China Withholds Full Legitimacy From Myanmar Junta: Old Wine in a New Bottle? The Irrawaddy

Myanmar's extreme Buddhist nationalists Lowy Institute
The secret to advanced fintech in Southeast Asia's poorest countries Globe_. Rolling out the microloans any day now?
Developmentalisms Phenomenal World
A Hard-Line Conservative Hopes to Be Japan's First Female Leader NYT. Paragraph 24: "Ms. Takaichi raised eyebrows in 2014 when she posed for photos with Kazunari Yamada, a Holocaust denier who leads the fringe National Socialist Japanese Workers party."
India
Covax stalled, India to start vaccine export in October, expects surplus The Indian Express

'We exhausted our savings to pay the hospital' People's Archive of Rural India. From June, still germane. Of course, this would never happen in a First World country like the United States.
HIV Is Africa's Latest Covid-19 Problem Bloomberg
Food and the struggle for Africa's sovereignty Africa Is a Country. From March, still germane.
UK/EU
France hopes to salvage EU autonomy from submarine deal wreckage FT. France could unfurl a nuclear umbrella over the EU, should it choose….

Labour's ruling body passes rule changes mandated by EHRC ahead of conference LabourList. I'm no expert on party politics in the UK, but this looks to me like institututionalizing the machinery used to defenestrate Corbyn.

One who dares wins! SAS needs more posh officers amid influx of working-class recruits because public schools instil the leadership skills required, soldiers say Daily Mail
New Cold War
Central Asia: What Is the Choice? Valdai Discussion Club
The Caribbean
IMF Boosts Venezuelan Foreign Reserves by 83% with $5.1 Bn Injection Venezuelanalydid

Expulsions of Haitian migrants from southern border begin The Hill
Trudeau's Liberals win Canada election, but miss majority AP. A snap election to win a minority government, good job. And then there's this:
The stories I'm hearing about hours'-long lines in Toronto are completely unprecedented in my lifetime. If a CPC govt had ignored Election's Canada recommendations & presided over this, you can bet we'd be hearing phrases like "US-style voter suppression" right now and rightly so

— Luke Savage (@LukewSavage) September 21, 2021
Biden Administration
RussiaGate
With Clinton lawyer charged, the Russiagate scam is now indicted Aaron Maté. (UserFriendly).
Sports Desk
The Huddle Is Gallaudet's Lasting Mark on Football Washington City Paper
Guillotine Watch
Peter Thiel Gamed Silicon Valley, Donald Trump, and Democracy to Make Billions, Tax-Free Bloomberg
Class Warfare
Building a Vision of the Good Life Monthly Review
Antidote du Jour (via):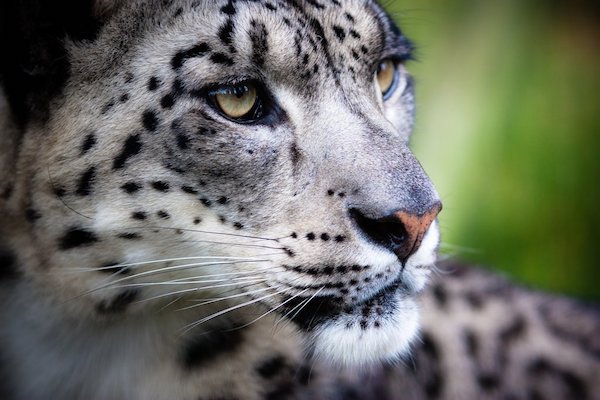 Bonus Antidote:
Caption this momma leopard- I'll start:

"Boy, I told you to stay right behind me! When we get home, Imma knock the spots off your butt! And how the ?did you get in that box?!" https://t.co/wl9wKMBNNT

— Jerome Adams (@JeromeAdamsMD) September 19, 2021
See yesterday's Links and Antidote du Jour here.