Dolphins Alert Rescue Crew To Save a Lost Swimmer Who Was Stranded at Sea for 12 Hours MyModernMet (David L)
The 2021 Comedy Wildlife Photography Awards Have Just Announced Their Finalists, And Here Are 40 Of The Funniest Photos Bored Panda (Kevin W, furzy)
Going up: Birds and mammals evolve faster if their home is rising Phys.org (Kevin W)
Ghostly Satellite Image Captures the Arctic 'Losing Its Soul' Atlas Obscura (Chuck L)
California's massive wildfires are doing something no wildfire has ever done before Salon (David L)
Hurricane Ida Reversed the Course of the Mississippi River Gizmodo (Chuck L)
High-speed German train inches its way through floods Boing Boing (resilc)
Climate crisis likely creating extreme winter weather events, says report Guardian
US attorney details illegal acts in construction projects, sealing the fate of the "nuclear renaissance" Bulletin of the Atomic Scientists (guurst). I would not be so confident about outcomes, but an important development nonetheless.
#COVID-19
Science/Medicine

Third COVID Vaccine Dose Could Be the Last MedPage Today. OMG, cray cray. Ignacio:

By the end, the very same article says it clearly: It's crystal-ball gazing. I would add wishful thinking. Longer immunity duration, provided this really occurs, migth result in different outcomes depending on behavioural changes and changes in mortality rates. The following paper strongly suggests that the really important thing is isolate, isolate, isolate.
Evolution of Human Respiratory Virus Epidemics NIH

I believe the more infectious/tenacious variants (by virtue of FCS functional gains) will be able to maintain a greater hold on the populace- they will be able to reestablish themselves more readily- manifesting in a higher baseline of transmission. https://t.co/qIa4atu2dS

— Anthony J Leonardi, PhD, MS (@fitterhappierAJ) August 29, 2021

With dozens of researchers at Yale, Stanford, Berkeley and IPA and several other organizations, we ran a cluster randomized trial involving almost 350,000 people and 600 villages in Bangladesh to assess the impact of community masking on COVID.

— Jason Abaluck (@Jabaluck) September 1, 2021

UK/Europe

E.U. Removes U.S. from 'Safe Travel' List—What That Means for Travelers CNN (J-LS)

US

Americans will 'likely' need 3rd Covid shot to qualify as 'fully vaccinated,' Fauci says as booster battle rages at FDA RT. Kevin W: "Fauci shifting the goal posts again." Moi: Ahem, so a J&J shot is chopped liver?

These CDC-authorized KN95 masks come in 4 colors and cost less than $2 each SFGate (JR)

Florida chiropractor signing hundreds of medical exemptions for kids to not wear masks at school Boing Boing (resilc)

Today's observation from GM:

There is something very curious right now — people with COVID in ICUs are at record highs nationwide (not just in the South) yet officially deaths are still 1/3 of the winter peak.

So either:

1. Deaths will catch up eventually
2. Survival rates in ICU have improved greatly, by at least half (I doubt it though)
3. A lot of people were dying not in ICUs but at home in the winter and were still recorded as having died of COVID (possible)

Or

4. Something isn't right with the numbers
China?
Old Blighty
Brexit Impact Tracker – 28 August 2021 – Immigration, the British Growth Model, and a Chaos Theory of Brexit Gerhard Schnyder (guurst)
New Cold War
Putin calls for launch of regular cargo shipments via northern sea route next year Reuters
Syraqistan
How Will the Taliban Govern? A History of Rebel Rule Offers Clues. New York Times (Kevin W)

HOW THE TALIBAN EXPLOITED AFGHANISTAN'S HUMAN GEOGRAPHY War on the Rocks. David C:

If you have the stomach for one more article about why the Taliban won so quickly, read this. It's a little bit technical but well worth a few minutes.

The key point is that Afghanistan has a very low population density, so military operations have low force-to-space ratios, as the military call them. This means positional warfare (the stuff with arrows you sometimes see) is very difficult, because just finding the enemy is a challenge. Low FSRs favour irregular forces which can move quickly, hit hard and reappear elsewhere. The ANA made the situation worse by withdrawing to major cities and letting the Taliban have the countryside, so the cities were cut off and strangled. Trained by the US, the ANA was waiting for an frontal attack, which they hoped to defeat, US-style, with massive firepower. But the Taliban were playing a different game, even if they seem to have been taken aback by their own success.

The Violent Logic of Humanitarianism Boston Review (Anthony L)

Money Down The Toilet In Afghanistan American Conservative (resilc)

The GOP's Staggering Hypocrisy on Afghanistan is Now Its Midterm Election Strategy New Republic

US military left behind dozens of service dogs in Afghanistan.

The nonprofit org 'Veteran Sheepdogs of America' are working to evacuate the animals. pic.twitter.com/58EbrLUiz3

— ASB News / MILITARY〽️ (@ASBMilitary) August 31, 2021

Top U.S. diplomat during Kabul evacuation tests positive for Covid Politico
Imperial Collapse Watch
Welcome To Hegemonic Decline — It Ain't Pretty Michael Tracey (Glenn F)

Lawmakers pave way for $1.2 trillion in new military spending over next 10 years Responsible Statecraft (resilc)

The Evolving Geography of the U.S. Defense Industrial Base War on the Rocks (resilc)
Why I Won't Support Spending Another $3.5 Trillion Joe Manchin, Wall Street Journal
California's State Pension Invests Millions in Chinese State-Owned Companies Free Beacon (JR). A conservative rag, but the key point is CalPERS thought Chinese stocks were a one way bet, and now investors like Soros are whinging, presumably from pain. And also, per Kevin W, also made the San Joaquin Valley Sun, so getting around.
What the Texas abortion law means for Roe v. Wade The Hill
Supreme Court Rejects Injunction of Texas Abortion Law . . . Media Erupts With Roe Obituaries Jonathan Turley (Chuck L)
Judge launches search for leaker in huge case pitting 9/11 families against Saudi Arabia Florida Bulldog
New York City declares state of emergency after record rainfall BBC
EXPLAINER: How Ida can be so deadly 1000 miles from landfall Associated Press (David L)
Click through, many many clips (Tom H):
Our infrastructure is not ready for climate change, a thread from tonight. 28th St. subway station pic.twitter.com/uYemJKB8yg

— Brian Kahn (@blkahn) September 2, 2021
Tennessee this time (dk):
Timelapse video shows catastrophic flooding in Waverly on Aug. 21. Video provided by Michael Phillips was originally 12 mins long, but is sped up 6x. pic.twitter.com/ZJmTs9AxH7

— Josh Breslow (@JoshBreslowTN) September 2, 2021
Our Famously Free Press
Meet The Censored: Ivermectin Critic David Fuller Matt Taibbi
Owning The Bulls (By Losing Money) Heisenberg Report (resilc)
Former Deutsche Bank Executive on Green Investments: "The Sustainability Propaganda Got Completely Out of Control" Der Spiegel
GM, Ford halt some production as chip shortage worsens Associated Press
Guillotine Watch
Executives at hedge fund Renaissance to pay $7bn in back taxes Financial Times (David L). Guess doing a Marc Rich and fleeing to Switzerland (or now Panama) was deemed not a great option.

Sackler family wins immunity from future opioid lawsuits France24

Food-Delivery Workers Out Amid Historic NYC Flooding Grub Street (J-LS)
Class Warfare
Antidote du jour (Dr. Kevin):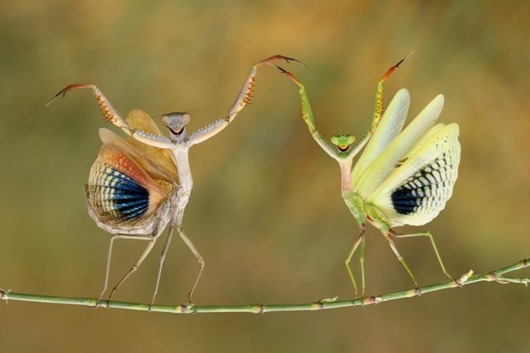 And an anti-antidote. But this got enough views that the stupid people will hopefully fry too. Harassing gators is against the law.
Another bonus (guurst):
Higher consciousness is spreading & is affecting everything. ✨?✨ pic.twitter.com/6A1lezyOlR

— ༒༺ ??????_? ༻༒ (@gawjus_g) August 29, 2021
See yesterday's Links and Antidote du Jour here.