Britain is now facing a pie crisis amid 'perfect storm' of foil tins running low due to rising global aluminium prices, labour shortages and inflation Daily Mail. Oh no! Running out of pie.
Dormice favoured by Italian mafia seized in drugs raid BBC. Reminds me that Francois Mitterrand ate ortolan for his last meal in 1996. See this NPR account, Francois Mitterrand's Last Meal.
Jet Fuel Made From This Crop Could Cut Emissions by Up to 68%, New Analysis Proves Science Alert (chuck l)
Less 'Prestigious' Journals Can Contain More Diverse Research The Wire
9/11 Cinema: The Antiwar Film Audiences Were Never Supposed To See The Dissenter
Revealed: more than 120,000 US sites feared to handle harmful PFAS 'forever' chemicals Guardian
Mistress of the macabre Times Literary Supplement
What Is Econyl? Uses and Impact of This Sustainable Fabric Treehugger
Self-driving Waymo cars gather in a San Francisco neighborhood, confusing residents NPR (Bill B)
Lex in-depth: does Uber deserve its $91bn valuation? FT  (KLG25)
The proof's in the poop: Austrians have loved beer, blue cheese for 2,700 years Ars Technica
Biogen drug for rare form of ALS fails pivotal study — another setback for fatal disease with few treatments STAT
Next step in the ongoing arms race between myxoma virus and wild rabbits in Australia is a novel disease phenotype Proceedings of the National Academy of Sciences (gurus)
#COVID-19
Class Warfare
California Fair Housing Advocates Say Banks Should Hold Problematic Landlords Accountable

Thousands of affordable UK homes 'won't be built because of safety crisis' Guardian

Refreshingly Honest Billionaire Says Media Purchase Will Be Used For Propaganda Caitlin Johnstone
Our green royals – saving the planet one helicopter ride at a time Guardian
This is what happens when Lake Tahoe hits a critically low water threshold SFGATE
What to expect from California's wetter-than-average October weather forecast The Sacramento Bee
Build back solar: the Puerto Ricans who see sun as key to resist climate shocks Guardian
Sordid Advantage: America can't avert Climate Hellhole because Manchin, Sinema are Corporate Hired Mercenaries Informed Comment (RK)
Cop26 corporate sponsors condemn climate summit as 'mismanaged' Guardian
Woke Watch
Virginia dad vilified for defending daughter shows rot at heart of system: Devine NY Post
The day of "colour revolution" seems to be running out. The mechanics are noticed and countered, Patrick Armstrong writes. Strategic culture Foundation (chuck l)
Big Brother IS Watching you Watch
Yes, Virginia, There is a Deep State Matt Taibbi TK News
Germany
German Politics: Confused, But Self-Righteous Consortium News (flora). Hoisted from comments.
Julian Assange
What Baraitser Thought About the Plot to Kill or Abduct Assange Consortium News
The Caribbean
American missionaries and family members kidnapped in Haiti by '400 Mawozo' gang, groups say WaPo (furzy)
January 6 Riot
A Florida Anarchist Will Spend Years in Prison for Online Posts Prompted by Jan. 6 Riot The Intercept (furzy)

Civil Liberties Are Being Trampled by Exploiting "Insurrection" Fears. Congress's 1/6 Committee May Be the Worst Abuse Yet. Glenn Greenwald
But this Committee is a radical escalation. Not a single US citizen has been charged by the Biden DOJ with sedition, insurrection, or attempted murder or kidnapping. That is what this Committee is for: to treat them as if they have been, to satiate liberal impulses for vengeance. pic.twitter.com/usWdAYQLNn

— Glenn Greenwald (@ggreenwald) October 17, 2021
Biden Administration
Men 'cleared' for release from GITMO is a cruel, twisted joke Responsible Statecraft

Biden struggles to rein in Saudi Arabia amid human rights concerns The Hill
China?
The Scissors Gap London Review of Books

How to save the world (from a climate Armageddon) Responsible Statecraft

Milestones show path of Xi's transformation drive Asia Times (The Rev Kev)
Syraqistan
Pentagon, State Department square off on Afghanistan accountability The Hill
India
1/4 Since the Indian govt is rejecting the Global Hunger Index, let's clear the air. First, it's not true that the index is based on opinion polls. It's based on statistical data for 4 indicators: calorie deficiency, child wasting, child stunting and child mortality. pic.twitter.com/xlw0pMMSd0

— Road Scholarz (@roadscholarz) October 16, 2021
The Indian Government says the methodology is "unscientific" in the 2021 Global Hunger Index which places India at an alarming rank 101 out of 116 countries. But the stories from the ground tell the true extend of starvation in India. A thread. Please stay with me. pic.twitter.com/8ABMjWG7Gj

— Srishti (@seekingsrishti) October 16, 2021
Black Lives Matter
"They came and walked up on us and said they'll 'Trayvon Martin our little Black asses.' His exact words." A Downtown 100 youth retelling an encounter with @MinneapolisPD

NEW — Part 4 in the Series: 21st Century Jim Crow in the North Star City https://t.co/0qjzuOaZcA

— Unicorn Riot (@UR_Ninja) October 13, 2021
How Lili Taylor, Actress and Birder, Spends Her Sundays NYT
Antidote du Jour (via):
Jerri-Lynn here. A favorite bird of mine.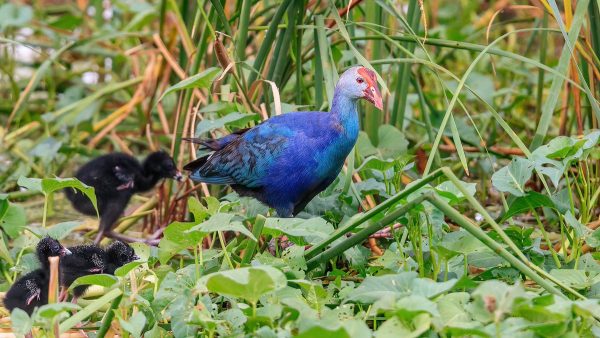 See yesterday's Links and Antidote du Jour here.