These are the health benefits of showering in cold water World Economic Forum. Wake up, take a cold shower, then bugs for breakfast!
Google's 'Be Evil' business transformation is complete: Time for the end game The Register
US bond tumult risks triggering stock market volatility, analysts warn FT
Don't Kill The Sacred Cash Cow The Heisenberg Report
Cheat sheet: How regulators want to rein in stablecoins American Banker
Musk Says Hertz Sale Not Done Deal After Surge Past $1 Trillion Bloomberg. Wowsers.
COP26/Climate Change
#COVID19
America Has Lost the Plot on COVID The Atlantic. Has it?

Kids Covid vaccination program will be 'fully up and running' next week, White House says CNBC

NYC begs for volunteer firefighters from Long Island and Upstate New York as close to one-third of FDNY staff remain unvaccinated ahead of November 1 deadline: 26 firehouses close Daliy Mail
China?
How China's property crackdown is being felt in a remote city steeped in Communist Party lore South China Morning Post

China tells citizens to stockpile food as Covid controls are tightened FT

'Ordinary people suffer most': China farms face climate woes AP
Laos–China Railway The People's Map of Global China. From September, still germane.
Guardians of the forest Mekong Review
Myanmar
'Information combat': Inside the fight for Myanmar's soul Reuters. Thread with reporting that didn't get into the final story (dk):

Our story with @walone4 on the Myanmar Army's social media warfare strategy. Thread with a lot of the reporting that didn't make the final story: 1/x https://t.co/xBPI6kjD48

— Fanny Potkin (@f_potkin) November 2, 2021

More to the point:

🧵Since Mid-October, the Burmese PDF and other armed opposition groups have gotten better at filming attacks and weapons captures.
I'll use this thread to share (and locate where possible) some of these claims and media.
Will also share any IED pics I can find. pic.twitter.com/k1bZ0wGLZ2

— Nathan Ruser (@Nrg8000) October 23, 2021

US Hopes Richardson's Quiet Visit Can Produce Results The Irrawaddy

Myanmar Junta Chief Calls for Self-Reliance Amid Political Woes Bloomberg

Myanmar's hidden hunger The New Humanitarian
Philippine fintech Mynt hits $2bn valuation after fundraising Nikkei Asia
Indonesia Sets 2024 Deadline to Move Its New Capital to Borneo Bloomberg
India
In Punjab, mandis are the means to survival People's Archive of Rural India
Syraqistan
The Pentagon quietly removed more than 130,000 Afghanistan War photos and videos from public view Task and Purpose. A thread on this topic (dk):

Ah, DVIDS is hiding photos from the public in the name of protecting Afghans who served alongside the US https://t.co/DQr3aTrbtL

— Kelsey D. Atherton (@AthertonKD) November 1, 2021

Sudan and the UAE: Pulling Sudanese strings The Turbulent World of Middle East Soccer. UAE was one of Neera Tanden's donors at CAP. Sounds like she must have had a stressful time dealing with them.

The ex-aides of a messianic, sex-convict rabbi fight from within to cast him out The Times of Israel
UK/EU
Biden Administration
Dems on the verge of a trial separation Politico. "… progressives now sound ready to heed [Manchin's] instructions…." His instructions? A famous story:

A freshman member of the House is getting shown around by a senior member on his first day, and the freshman asks about the other party. "I want to meet the enemy," he says. "No, son," says the old bull, "they're the opposition. The Senate is the enemy."

Just as Madison intended….

House Democrats brush off Manchin The Hill

Biden delays release of secret JFK assassination files Washington Examiner. Dude. 2021 – 1963 = 58.
Court seems inclined to let abortion providers pursue their challenge to Texas law SCOTUSBlog
Scoop: FEC lets foreigners finance U.S. ballot fights Axios
Supply Chain
Ports of L.A., Long Beach can start fining shipping companies over container backlog KTLA but Shippers fear 'catastrophic' fallout from 'crazy' California port fees Freight Waves

Long Beach port sending containers to Utah by train to ease congestion KSL TV

A Brutal List of Ingredients and Products Restaurants Can't Find or Afford Washington City Paper (DCBlogger). DCBlogger: "This is Washington, DC, so this will affect the power structure. DC restaurants are often owned and operated by refugees from failed states, so they have the right skills for this situation."
Health Care
ACA Call Center Company Healthcare Coverage More Expensive for Employees Than Plans They Help Others Access Eoin Higgins, The Flashpoint
Our Famously Free Press
Who did this:

I'm now reporting from Edinburgh in Scotland where 20,000 world leaders and delegates have gathered for the COP26 Climate Summit. COP, by the way, stands for "Conference of the Parties." It's the 26th time they have gathered to discuss and take action on this critical issue. pic.twitter.com/BGTAeU5cBy

— Wolf Blitzer (@wolfblitzer) November 1, 2021
Police State Watch
The Demand for Money Behind Many Police Traffic Stops NYT. Law enforcement for profit, just as in Ferguson.
E-Bombs: The Allure and Peril of High-Power Microwave Weapons Interesting Engineering (ctlieee).
L'Affaire Joffrey Epstein
Jes Staley's Reign at Barclays Was Haunted by Ghosts Bloomberg
Guillotine Watch
Unlimited Sand and Money Still Won't Save the Hamptons Bloomberg. That's a damn shame.
Class Warfare
The Migrant Workers Who Follow Climate Disasters The New Yorker
How the brain navigates cities MIT News
Surprising Limits Discovered in Quest for Optimal Solutions Quanta. No kidding!
Antidote du Jour (via):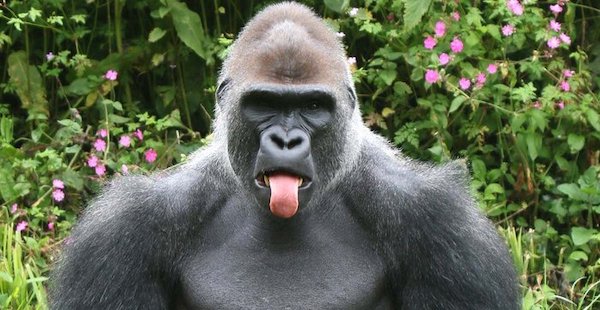 See yesterday's Links and Antidote du Jour here.