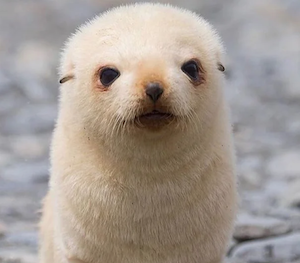 Thanks to the generosity of many loyal readers, we're getting close to our targets. We're at 1550 donors, and so we've raised our donor target to 1800. And at $36,490, we are nearing our final fundraiser target of $45,000 for original reporting.
Many of you are preparing to see family and friends for Thanksgiving. We hope you can include your Naked Capitalism family in your holiday festivities through the donations page!
We are doing well on our financial targets but are surprisingly lagging on our donor totals. Our average donation size is up markedly this year, showing that those of you who have given very much appreciate our coverage in the last year. Perhaps those of you who have not yet donated have had to retrench due to Covid or precarity, or have already donated to other causes.
If you can only give a little, please consider giving a little. We would like to see support from the Naked Capitalism community that is as broad-based as possible. So whether you've given before, or this is your first time, we hope you can find a way to squeeze us into your budget for this year.
Remember, not only can we anticipate intensifying battles over Covid policy coming as some European countries that were touting their vaccination successes are now imposing lockdowns, but in the US, the 2022 midterms are coming. Where would we be without Lambert putting on his yellow waders? And let us not forget the seemingly never-ending Brexit and CalPERS soap operas, as well as institutional collapse in the health care system and elsewhere.
Some of you who planned to give may have been busy with family, travel, work demands. And some like deadlines! So please take a couple of minutes to visit our fundraiser page to chip in for another year of razor-sharp analysis, one-stop news recaps twice a day, lively and insightful discussions, occasional snark, and your daily dose of cute animal pictures.
Help make 2021 a year when the fundraiser had surpassed both its financial and donor goals! Remember, every dollar (or pound or Euro or Australian or New Zealand dollar) you give now goes to original reporting. The fundraiser ends tomorrow night at midnight PDT.
Will you help make this fundraiser an even bigger success? Give now, and give generously through our fundraiser page. Remember, if you help us beat our goals, that means we can do even more on your behalf!
We've deeply appreciated not only the many donations we've gotten, but also the kind notes from readers. As The Culp Creek Curmudgeon wrote:
Although I've been reading Naked Capitalism for years now, this is my first time donating as my wife and I came into some unexpected money recently.

I found Naked Capitalism as I began scouring the internet for news sources during invasion of Afghanistan and Iraq. I became clear to me at that point that the MSM was a big part of the problem and I needed a better way to be informed. One link led to another and I ended up at Naked Capitalism. I've never left.

One of the things I realized was that I needed a better grasp of economics. Naked Capitalism has been invaluable in that process. You deserve a donation for introducing me to MMT if nothing else. But there's been so much more. I appreciate the incredible breadth of sources in your news round-ups.

I don't necessarily agree with everything that I read at Naked Capitalism — how could I? — but I always feel like I'm learning something every time. Keep up this vital work, you're truly needed.
From Erik:
Thanks so much for your consistently excellent work. Sometimes it seems like NC is the only place to go to find rational takes on current events.
And FreeMarketApologist:
Donated! Many thanks to everybody at NC for all their work over the years. NC is a major resource for me, providing a window into news, information, and views I might not have otherwise seen, and a place to review, challenge, and debate both my views and those of the status quo. I'm happy to be a reader and occasional commenter!
And elissa3:
You are my go-to site. Very happy to contribute in this small way.
We're coming up on the last chance for the 2021 fundraiser. You can give through our fundraiser page, where you can use a credit or debit card or a PayPal account (the charge will be in the name of Aurora Advisors).
You can also send a check (we like checks!) in the name of Aurora Advisors Incorporated to
Aurora Advisors Incorporated
164 Peachtree Circle
Mountain Brook, AL 35213
Please also send an e-mail to yves@nakedcapitalism.com with the headline "Check is in the mail" (and just the $ en route in the message) to have your contribution included in the total number of donations.
Give now to Naked Capitalism. Whatever you can provide, whether $5 or $50 or $5,000, it helps us all keep this community vibrant. This isn't just a donation. You making a statement that you want a different debate, a different society, and a different culture. It's time to join us as we make sure this site can do an even better job of marshaling our energies to take on the lies that prop up a diseased power structure and promote a more just social order.