Yves here. So you can't say nothing came out of COP26, just not nearly enough. As this article shows, reducing methane emissions is the climate change low hanging fruit, not hard, not costly, and potentially even net profitable for producers. This action appears to follow an earlier UN report, which we discussed in May: Reducing Methane Is Crucial for Protecting Climate and Health, and It Can Pay for Itself – Yet Emissions Are Still Rising Fast, A New UN Report Warns.
So why wasn't this done years ago? For instance, in 2014, Thomas Neuburger criticized the Obama climate plan for giving a big green light to fracking by ignoring methane emissions.
One therefore has to wonder what if anything is being done about emissions from fracking. One of Neuburger's 2014 posts exposed how an official measure greatly undercounts methane emissions. Quoting in turn a Forbes story:
Methane emissions are worse than the conventional wisdom would have you believe, according to a new study by researchers at Stanford University.

Methane, which is the primary component of natural gas, is an especially powerful greenhouse gas, packing more than two dozen times as much global warming potential than carbon dioxide.

Traditionally, environmental regulators and energy industry groups have estimated methane emissions by multiplying the amount of methane emitted by a specific source – e.g., belching cattle or methane leaks at natural gas processing plants – by the number of that source type in a geographic region.

For example, imagine that a cow emits 1/10 of a metric ton of methane every year. If the United States has 10 cows, the total methane emissions attributable to cattle is one metric ton annually. By adding the total methane emissions from cattle with the totals from every other source of methane emissions, we can derive the total methane emissions for the United States.

That is how the U.S. Environmental Protection Agency has traditionally calculated methane emissions since the 1990s. If the methane emissions rates (e.g., how much methane does a cow emit in a year?) are wrong, the total estimated methane emissions are also wrong.

Several studies have tested the accuracy of these traditional methane emissions estimates by using airplanes and towers to measure actual methane in the air.

The new study, "Methane Leakage from North American Natural Gas Systems," evaluated more than 200 of these atmospheric studies and concluded that the EPA's methane emissions estimates are too low.

The key take-away: the EPA is likely underestimating U.S. methane emissions from natural gas by at least 50% or more.
And if this initiative is serious, why aren't there incentives to plug leaks in home/apartment gas lines and bar the use of gas lines in new construction? As we wrote recently, they are a far more significant source of methane leaks than generally recognized.
By Dr. Cyril Widdershoven, a long-time observer of the global energy market. Presently, he holds several advisory positions with international think tanks in the Middle East and energy sectors in the Netherlands, the United Kingdom, and the United States. Dr. Widdershoven worked on M&A operations in Egypt, Libya, Sudan, and Iran, he studied the pipeline operations in Libya, Algeria, Nigeria and Turkey, and he assessed risk for institutional investors and banks in Libya, Egypt, Saudi Arabia, Oman and Iraq, all while advising the Dutch government and international organizations on related issues. Originally published at OilPrice
The Biden administration has unveiled a plan to slash methane emissions, bringing one of the biggest and most solvable problems into the limelight at COP26
The Biden decision comes on the heels of the IMEO which was unveiled at the G20 conference in Rome as European countries aimed to tackle global methane emissions
For major oil and gas producers, finding and fixing methane leaks and cutting methane flaring can also be an economically sound move, especially with gas prices so high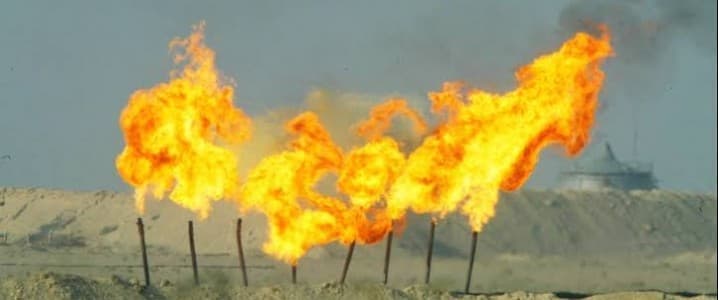 After decades of discussing the negative impact of methane emissions on climate and the environment, COP26 in Glasgow appears to have finally triggered some meaningful action. In an expected but bold move, the US Biden Administration has unveiled a plan to slash methane emissions across the country. This move will focus on oil and gas wells, pipelines, and other infrastructure as part of a larger overall crackdown on climate change. The announcement of the U.S. Methane Emissions Reduction Plan is expected to be a major part of the ongoing discussions at COP26, where Biden is trying to regain a global leadership position for the US. The methane reduction proposal is going to be one of the cornerstones of Biden's overall pledge to cut greenhouse emissions by more than 50% by 2030, a pledge that continues to face strong opposition in Congress.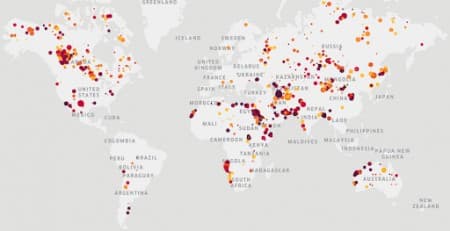 U.S. oil and gas companies are responsible for around 30-33% of the country's methane emissions, and the US Environmental Protection Agency (EPA) is determined to stop methane leaks from oil and gas operations. EPA Administrator Michael Regan described the proposal as "absolutely bold, aggressive and comprehensive". The EPA proposal requires hydrocarbon producers to continuously monitor 300,000 of their biggest well sites and other infrastructure for methane leaks and repair them quickly when found. EPA rules will also require upgrades to equipment such as storage tanks, compressors, and pneumatic pumps to reduce leaks. Critics of the EPA proposal argue that it could increase flaring, but it is undoubtedly a step in the right direction.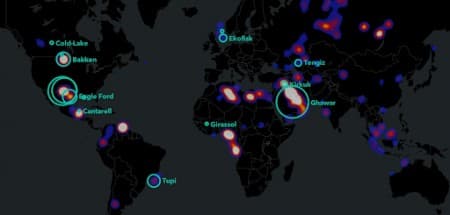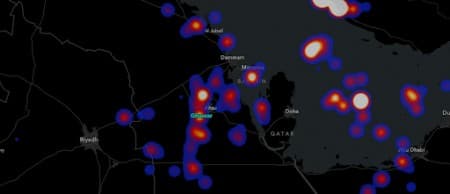 The EPA could well go a step further and expand its methane rules and actions to include abandoned oil and gas wells, gas flares, and pigging. The U.S. plans to have the rules implemented by 2023, reducing methane levels from hydrocarbon operations by 74% from 2005 levels by 2035. The year 2005 was selected as it was before the onset of the methane-heavy shale revolution in the U.S. It remains to be seen just how realistic this target is, but it is clear to see the U.S. is taking methane emissions seriously.
European countries have also stepped up their methane strategies. The EU and the UN Environment Program (UNEP) unveiled the International Methane Emissions Observatory (IMEO) at the G20 in Rome as part of the plan to drive global action on reducing methane emissions and fulfilling the Paris Agreement. By providing transparent methane reporting globally based on satellite observations, the IMEO will give governments the tools to tackle methane emissions. The observatory was set up to support the Global Methane Pledge – a US and EU-led effort by over thirty countries to slash methane emissions by 30% by 2030, the EU Commission said. Methane is slated to be more than 80 times more potent than CO2 over a 20-year time horizon when it comes to climate change issues. A major difference between methane and CO2 is that methane has an atmospheric lifespan of 10 to 12 years.  The IMEO will have a budget of around €100 million over five years.
Global oil and gas producers should be able to meet the set targets as technologies to cut methane emissions already exist. At the same time, methane reduction technology is inexpensive and will often pay for itself. The main focus for the industry should be on improving the detection and repair of methane leaks at oil and gas facilities and flooding abandoned coal mines that leak the gas.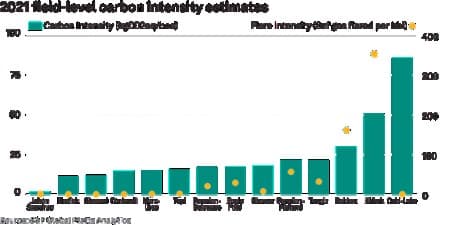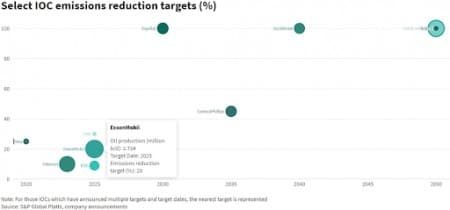 Even during the COVID pandemic, overall oil and gas operations emitted around 70 million metric tons of methane into the atmosphere. The IEA's Methane Tracker report stated at the beginning of 2021 that emissions were 10% lower than estimates amid production cuts and the introduction of new methane regulations. If methane emissions can be reduced by 70% worldwide in the next 10 years, it would be the equivalent of eliminating CO? emissions from all cars and trucks across Asia.
Major oil and gas producers, especially in the USA, Middle East (Qatar, Saudi Arabia, UAE), and Russia should all be in support of the methane strategies. Fixing methane emissions and leaks in the system is cost-effective, as captured methane can be sold as natural gas. When looking at the satellite images done by ESA, S&P, and Payne Institute of the Colorado School of Mines, the potential is immense. If combined even with an end to flaring, again in the same regions, it is a win-win-win situation. The projected higher gas prices globally are definitely going to be an additional support factor to implement these plans. Incorporating a methane-gas flaring commitment to any COP26 agreement seems like a no-brainer for industry and governments.