Patient readers: Google has been in the process of decommissioning its RSS reader by gradually strangling its functionality, which is why some of you have received the daily Links mail at random times. This weekend, we will be installing a new mailer, and porting the subscriber list to it. When we are sure the new mailer is working properly, we will nuke Google. In the meantime, you may receive duplicate daily e-mails. –lambert
See Microscopic Butterfly Wing Scales Materialize Inside of a Chrysalis Smithsonian
The myth of independent central banks FT
What to Watch Out For in the Inflation Numbers Bloomberg
This Inflation Defies the Old Models WSJ
Climate
The Millions of Tons of Carbon Emissions That Don't Officially Exist The New Yorker. Ah, biomass.

Coffee crisis in Central America fuels record exodus north Reuters
#COVID19
The Pandemic of the Vaccinated Is Here The Atlantic. Then the virus came for me.

America's Covid Rapid Test Plan Is Appallingly Inadequate The New Republic. The press picked up on the ludicrously inadequate testing proposals in Biden's "Winter Plan" for Covid with commendable speed. More like this, please.

* * *

Omicron Variant: What You Need to Know CDC. Under "We have the Tools to Fight Omicron" CDC has — hold onto your hats here, folks — no mention of ventilation at all, or the fact that Covid is airborne. Because you don't need to know that.

The Government Asked Us Not To Release Records From The CDC's First Failed COVID Test. Here They Are. Buzzfeed. At this point, what I'm noticing is that there has been zero (0) effort by the Biden administration to, as we say, "hold [CDC] accountable" for what all agree is a colossal, indeed lethal, omnishambles.

* * *

Amtrak to Cut Service as Workforce Shrinks on Shot Refusals (2) Bloomberg

These urologists are setting the record straight about p*nises and COVID Popular Science. "Highly vascular organs."
China?
China Reopens a Funding Spigot for Property Developers WSJ

Beijing's aggressive Covid-zero plan under threat as cases climb for seven weeks New.com. If only Gladys were in charge!

Chinese fuzzwords and slanguage of the year 2021 Language Log

China's "whole-process democracy," con and pro:

As someone who has studied government responsiveness in China for almost a decade, I would like to address some of the points made in this thread. 1/n https://t.co/yfI9jZxQJk

— Christian Goebel (@Chri5tianGoebel) December 9, 2021
India
Omicron has arrived in peak wedding season. Should Indians be worried? Scroll.in
Syraqistan
Saudi camel beauty pageant cracks down on cosmetic enhancements BBC (Re Silc).

Israel opposed the Iran nuclear deal, but former Israeli officials increasingly say U.S. pullout was a mistake WaPo
UK/EU
Omicron could be spreading faster in England than in South Africa, Sage adviser says Guardian (Rev Kev).

Britain starts recruiting for real-world COVID antiviral trial Reuters
New Cold War
The Imperialist Agenda of the Organization of American States (OAS) Common Dreams
Biden Administration
Biden calls on leaders to end 'backward slide' of democracy AP

Supreme Court signals support of public tuition for religious schools in Maine case Portland Press Herald. Hot take: "Christianist madrassas!" Supreme Court, ten years from now: "The United States is a Christian nation."
Opinion: EPA takes another bite on dicamba…will anything change? Midwest Center for Investigative Journalism
Supply Chain
House passes bill expanding powers of maritime regulators Hellenic Shipping News. Interesting detail.
Our Famously Free Press
Bad News Harpers. Deck: "Selling the story of disinformation." Grifters gotta grift.

COMMENTARY: 8 things US pandemic communicators still get wrong CIDRAP (ChiGal).
Whistleblowers
Black Injustice Tipping Point
Former 'Empire' Actor Jussie Smollett Found Guilty on Five Counts of Faking Hate Crime, Lying to Chicago Police NECN
Police State Watch
FBI may shut down police use-of-force database due to lack of police participation WaPo (Dave).
Sports Desk
Sports parents are horrible and referees are finally doing something about it — quitting WaPo
Imperial Collapse Watch
Congress Won't End the Wars, So States Must Defend the Guard
Class Warfare
For the First Time Ever, a Starbucks Store Has Voted to Form a Union New York Magazine. Reaction (1):

Reaction by Starbucks workers reaching a majority in the union vote at the Elmwood Avenue location. It becomes the first unionized shop for the corporation in the US. @WGRZ pic.twitter.com/zNcMdTUusr

— Steve Brown (@WGRZ_SteveBrown) December 9, 2021

Reaction (2):

Workers with @SBWorkersUnited made history today. They are a tremendous inspiration and it is so encouraging to see people all over the country standing up for themselves and each other. In solidarity, together, working people can achieve the dignity they deserve. pic.twitter.com/FYlo3YPJr1

— Bernie Sanders (@BernieSanders) December 9, 2021

Good to see the Democrat leadership cheering these courageous and effective workers on. Oh, wait…..

Employees at three Somerville coffee shops move to unionize WGBH. Inspired by Starbucks?
We Have Considered 'Consider The Oyster' Defector. First, Defector recently introduced LeGuin to those who have not read her. Now, the great M.F.K. Fisher! Impressive.
Bear Witness The Baffler
Want to help animals? Here's where to donate your money. Vox. Readers? What do you think?
Antidote du Jour (via):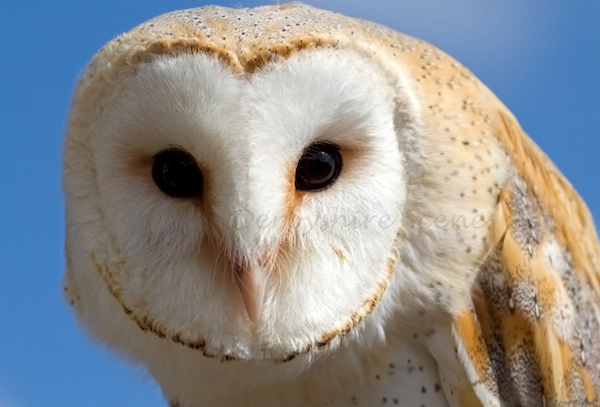 See yesterday's Links and Antidote du Jour here.