Little Penguins in Santa Suits With Bells Adorably Waddle Around the Matsue Vogel Zoo in Japan Laughing Squid (David L)
Missing 3-Year-Old Boy Says a Bear Kept Him Safe While He Was Lost in the Woods MyModernMet (David L)
Horse Sits On Beanbag And Plays Cards With Owner Animal Rescue (David L)
Images of dead giraffes highlight Kenya climate crisis NWorld. :-(
Behind the outrageous viral obituary that people are calling 'a masterpiece' Guardian (Chuck L)
Alligator-Sized Millipede Fossil Found on English Beach Gizmodo (Kevin W)
Five ice-age mammoths unearthed in Cotswolds after 220,000 years Guardian (Kevin W)
How Kodak detected the first nuclear bomb, but kept it secret Little Green Footballs (Randy H)
Inside the Campaign to Save an Imperiled Cambodian Rainforest New York Times (David L)
Motorist drives out from tunnel filling with snow ABC (furzy)
AI debates its own ethics at Oxford University, concludes the only way to be safe is "no AI at all" ZMEScience (Dr. Kevin)
DIY At-Home Test Flags Dementia 6 Months Earlier Than Gold Standard Medscape
We are ingesting microplastics at levels that may be harmful MedicalNewsToday (David L)
#COVID-19
Rapid tests positive, can't get PCR. Happening everywhere.

Expect Ontario's Rt to drop.

Could just indicate crappy testing.

— Ryan Imgrund (@imgrund) December 20, 2021
Science/Medicine

Data Debunks 'Milder' Omicron; Toddler Vax Disappoints; NFL Punts COVID Testing MedPage (resilc)

WHO urges cancelling some holiday events over Omicron fears BBC

Sports Leagues Are Showing Us Just How Bad Omicron Could Get Atlantic (David L)

The only thing mild about Omicron is the memory loss. https://t.co/TfWKXQ4hJ4

— Anthony J Leonardi, PhD, MildS (@fitterhappierAJ) December 20, 2021

Moderna Covid booster produces strong antibody response against Omicron Financial Times. GM comments:

A fine example of science by commercial press release…

What does "pre-boost levels" in "can boost neutralising antibody levels 37-fold higher than pre-boost levels" mean?

Peak titers or titers at 6 months post-second dose?

That's a rather important difference.

But academic labs put out many preprints, and those show that the booster gets you back to something approaching WT peak titers. Which compensates for the 30-40x neutralization reduction with Omicron. But that is peak post-booster levels. Within 3 months those have waned to the point you have problems.

That's why the Imperial College assessment of VE for severe disease was at 73% at 3 months post-booster.

And 73% VE for severe disease is completely incompatible with any return to "normal life"…

We shouldn't base judgment of Omicron's pathogenic potential only on S Africa. Their patients are really young and few bear the dangerous Neanderthal gene cluster (which evolved & stayed in Eurasia and Eurasian descendants). Wait for UK, Denmark, Israel.

— Brian Hjelle, virologist (@hjelle_brian) December 20, 2021

As GM has maintained:

I recently went to two Christmas parties. Not a single person was wearing a mask.

And it was okay, because there's no epidemic where I live. Western Australia has managed to sustain zero COVID for nearly 2 years.

Eliminating COVID-19 was always possible. The world chose not to.

— Dr Zoë Hyde (@DrZoeHyde) December 20, 2021

UK/Europe

An example of health system damage (guurst):

Thoughts with everyone in the London Ambulance Service, who tonight are down by almost 100 ambulances because nearly 400 staff are off sick with Covid.

Thoughts most of all with sick patients.

I'm appalled @BorisJohnson isn't taking decisive action. https://t.co/aPOAPI8Z77

— Rachel Clarke (@doctor_oxford) December 17, 2021

From Politico's AM European newsletter:

GERMANY DECISION LOOMS: The German government will meet with the country's 16 regional leaders today to consider new COVID curbs in the face of the rapidly spreading Omicron variant of the coronavirus. The proposed restrictions may limit private gatherings to a maximum of 10 people who have been fully vaccinated or have recovered from COVID. German Chancellor Olaf Scholz on Monday warned that Omicron is highly infectious and the country has to "prepare accordingly," our colleague Hans von der Burchard writes in to report.

US
'We Need a New Model': Chile's President-Elect in His Own Words Bloomberg (resilc)
China?
G7 condemns 'erosion' of democracy in Hong Kong polls IBTimes (furzy)

Human cost of China's green energy rush ahead of Winter Olympics Bangkok Post (furzy)
Brexit
Report highlights sharp decline in British-Irish trade RTE (PlutoniumKun)

Due to being preoccupied with Omicron and having only so much bandwidth, we have neglected the blockbuster resignation of Lord Frost. Some catchup:

Do read the entire Tweetstorm (guurst):

Brexit is an impossibility. You cannot unpick close on 50 years in a trading bloc and expect to be as well off as when you were a member. For all the alleged sovereignty gain, there is considerable economic pain. And more to come when UK border controls kick in.

— Tom Hayes (@BEERG) December 19, 2021

So, who would want the job? Who wants to be the next Brexit failure? Who wants to stand up and say, "I can do the impossible"? Brexit is a career-ending move. Brexit involves tough choices. Brexiters have never admitted this. This is the real problem.

— Tom Hayes (@BEERG) December 19, 2021

If you can't get Brexit done to your satisfaction with an 80 seat majority purged of non-believers, Boris "Get Brexit Done" Johnson as PM, and Lord "I Will Fight EU" Frost as EU Negotiations Tzar, perhaps it is your expectations and not cruel fate or sabotage are the problem?

— Dmitry Grozoubinski (@DmitryOpines) December 19, 2021
New Cold War
Breaking News: Putin Is Finished, Russia Is Drafting The Articles of Surrender To Germany. Andrei Martyanov (guurst)

A Surprise Russian Ultimatum: New Draft Treaties To Roll Back NATO Anti-War (guurst)

Russia feels threatened by NATO. There's history behind that Los Angeles Times
Syraqistan
Giant rave in Saudi desert pushes kingdom's changing boundaries Straits Times (resilc)
Imperial Collapse Watch
DEATH DRIVE NATION Brooklyn Institute for Social Research (Tom H). Important.

Harassment Of Navy Destroyers By Mysterious Drone Swarms Off California Went On For Weeks The Drive (Kevin W)

The American Drone War Is My Lai on Repeat Charles Pierce, Esquire (resilc)
Biden
Let me get this right, no end to qualified immunity, Evictions are back underway, the monthly Child Tax Credit has ended, and to top it off student loan bills are about to kick back in? One last question: Why would anyone show up to vote in the midterms?

— RealTimBlack (@RealTimBlack) December 20, 2021
Why are US rightwingers so angry? Because they know social change is coming Guardian. Resilc: "Who isnt angry in usa usa? left, right, center, delusional, drug addicted….."
Our Famously Free Press
Robert Lemke Sentenced to Prison for Journalist Threats Law and Crime (furzy)
Walmart illegally dumps 1m toxic items in landfills yearly, lawsuit claims Guardian (Kevin W)
Revealed: the Florida power company pushing legislation to slow rooftop solar Guardian (resilc)
Cyber Pirates Could Hold The Renewable Revolution For Ransom OilPrice
The Bezzle
Alzheimer's experts call Aduhelm approval "indefensible in both scientific and clinical terms" New York Times (Adam T)

In our new paper in @JAMANetworkOpen we take a deep look into cost-effectiveness (CEA) studies of cancer drugs

Bottom line: If a CEA study is funded by pharma, it is 40x (OMG!) more likely to find the drug is cost effective

A ? explaining what we foundhttps://t.co/cR53H6Hc8F pic.twitter.com/PXCoO7ceFJ

— Vinay Prasad, MD MPH ?️? (@VPrasadMDMPH) December 21, 2021
Guillotine Watch
Davos is dead Politico (Kevin W)
Class Warfare
Antidote du jour. Wayne W: "Midge sends holiday kitten joy to everyone!"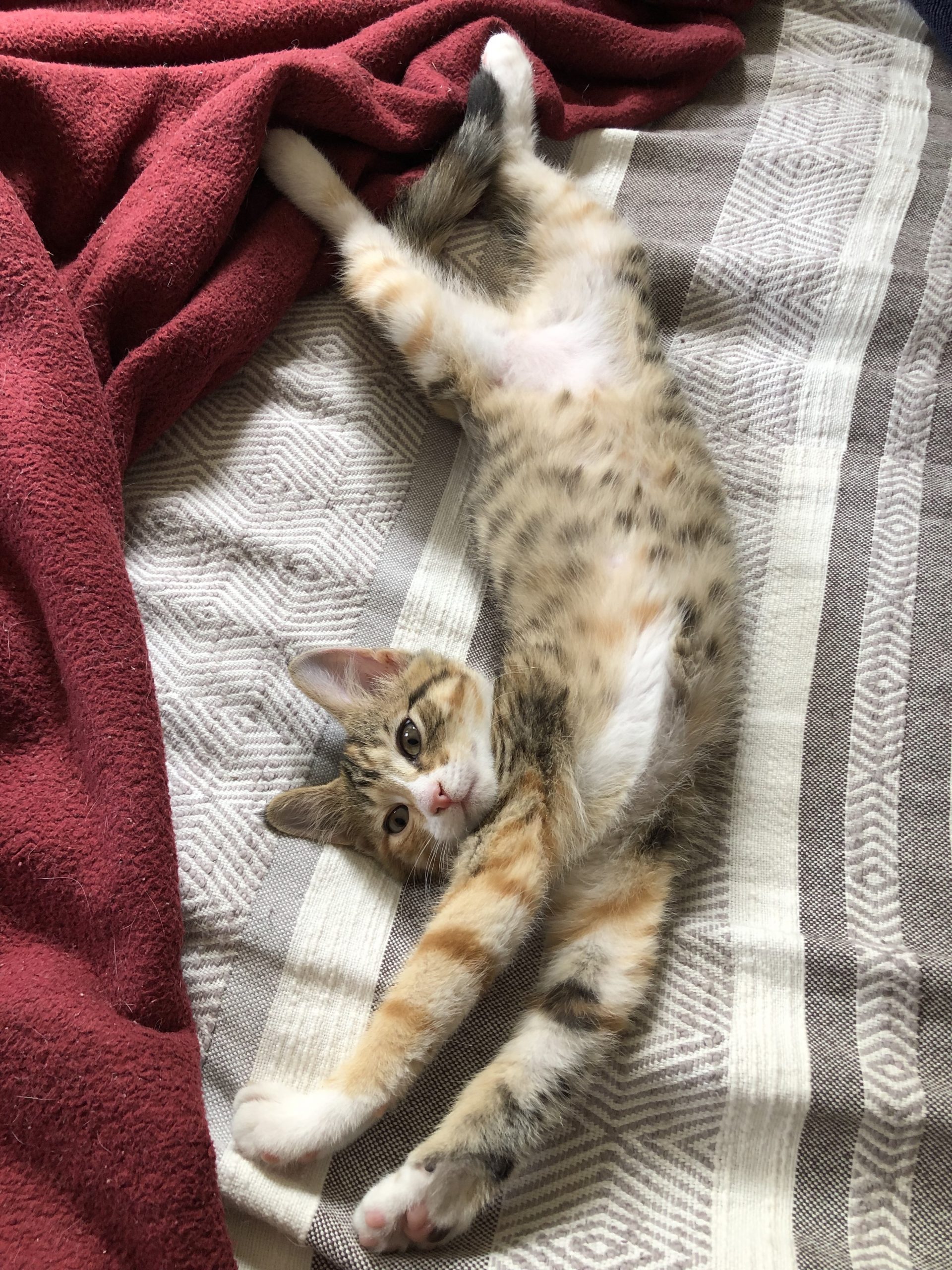 And a bonus (guurst):
おやすみなさい?#男鹿水族館GAO#ホッキョクグマ #フブキ pic.twitter.com/N1en0fj0BK

— ねこさん (@cat_0515) December 15, 2021
A second bonus (Tom H):
WHOLE OTTER FUN: This playful otter was spotted frolicking in freshly fallen snow in Grand Marais, Minnesota. https://t.co/5LUoOApDV6 pic.twitter.com/IDjL93PcXq

— ABC News (@ABC) December 5, 2021
See yesterday's Links and Antidote du Jour here.