Ecstatic Arkansas donkey is over the moon with his new 'jolly ball' Christmas toy Daily Mail
You Have No Idea How Hard It Is to Get a Hamster Drunk The Atlantic
The $900 Billion Cash Pile Inflating Startup Valuations WSJ
Climate
#COVID19
The very bad day at the CDC Etric Topol. Brutal. A must-read. Topol comments:

US officials recommend shorter COVID isolation, quarantine AP. Now five days, no test requirement to leave quarantine. Walensky, Monday: "Not all of those cases are going to be severe. In fact many are going to be asymptomatic. We want to make sure there is a mechanism by which we can safely continue to keep society functioning while following the science." Editorializing just a bit:

A more accurate portrayal of the CDC in zombie movies pic.twitter.com/JaTcFiJwAM

— Ryan Ken (they/them) (@Ryan_Ken_Acts) December 28, 2021

Then on Tuesday–

CDC sharply drops estimate of Omicron prevalence in U.S. Politico (Re Silc). "The public health agency's previous estimate that the rapidly spreading variant accounted for 73.2 percent of cases nationwide on Dec. 18 is now revised down to 22.5 percent — a significant drop that falls outside the agency's earlier 95 percent prediction interval, or likely range where future analysis will fall, of 34 to 94.9 percent of all cases." Leaving aside the question of whether the CDC (or whoever "we" is) should be in the business of "[making] sure there is a mechanism by which we can safely continue to keep society functioning" — I would have thought that was an issue for an elected official; say, the President — it's curious that Tuesday's Omicron prevalence drop from 73.2% to 22.5% didn't seem to affect policy or messaging. Surely if Omicron is far less prevalent than first thought, there's not so much reason to shove people back into their infectious workplaces? Allow me to characterize this decision-making process visually:

Big if true:

New CDC isolation guidance seems to be a top down, corporate-driven, poorly coordinated decision.

1) Delta Airlines asked for this.

2) CDC staff I spoke with wasn't aware of this guidance change until it dropped, says staff is now being asked to write scientific justification.

— Andrew Goldstein #EndVaccineApartheid (@AndrewMakeTweet) December 28, 2021

I repeat my hope that some CDC whistleblower will through some documents over the NC transom….

Flight attendants fume as CDC gives airlines what they want on quarantine change Politico

Nudge theory exemplified:

Hospital stays can be expensive, but COVID-19 vaccines are free. Help protect yourself from being hospitalized with #COVID19 by getting vaccinated.

Find your vaccine: https://t.co/xbvNiaVJKV. pic.twitter.com/NEwqZqzAwI

— CDC (@CDCgov) December 27, 2021

* * *

Uncounted: Inaccurate death certificates across the country hide the true toll of COVID-19 Missouri Independent

Experts say COVID-19 cases don't tell whole story The Hill (AM). "[P]ublic health officials are debating whether the nation needs to shift its thinking. Many people are going to get omicron — but those that are vaccinated and boosted are unlikely to suffer dire symptoms. As a result, hospitalizations and deaths are the markers that government officials need to monitor carefully to ensure the safety of communities COVID-19." That "learn to live with" Covid talking point is especially rich coming from a public health establishment that has systematically monkey-wrenched all the non-pharmaceutical interventions that would have helped "the nation" do exactly that.

If only there were some society-wide institution where these testing kits could have been dropped off! An "office" of some kind.

These are two FedEx Drop Boxes on the Southwest Side, sites where CPS families are expected to leave completed COVID testing kits. Because boxes are overflowing, families are scrambling to find safe and secure places to leave their kits. The deadline for return is today. pic.twitter.com/DAzOn7RgSe

— ChicagoTeachersUnion (@CTULocal1) December 28, 2021

* * *

Omicron and Holiday Travel: How to Strategize NYT

Delta says flight to Shanghai turned back because of new Covid rules NBC

* * *

Ferret Study Reinforces Role of Aerosols in SARS-CoV-2 Spread The Scientist. From 2020, still germane. "To study virus transmission, Herfst and his colleagues stacked two ferret containers on top of one another, connected only by a 15 cm–wide duct made of PVC pipe with four 90-degree turns." Droplet goons need to explain how droplets spread infection around corners.

CDC Data Shows Two-Thirds of Cruise Ships Are Reporting COVID Cases Maritime Executive

* * *

10 lessons I've learned from the Covid–19 pandemic STAT News

Omicron Is Our Past Pandemic Mistakes on Fast-Forward The Atlantic. The deck: "We've been making the same errors for nearly two years now." If errors they are.

The head of the Council on Foreign Relations believes the vaccines provide sterilizing immunity:

Sorry, but vaccine mandate for domestic travel should have been considered & adopted 6 months ago. It should happen now. Everyone would win: travelers would have the right to be safe while those who refuse to get vaccinated would retain right not to board. https://t.co/7zmKIiPjwG

— Richard N. Haass (@RichardHaass) December 28, 2021

Since both the vaccinated and the unvaccinated transmit, banning the unvaccinated does not achieve "the right to be safe," by definition. Of course, such a ban does achieve the right to be safe from social inferiors. Perhaps that is what Haas wants.
China?
China Reckons With Omicron's Specter Foreign Policy

US shows China its hand on strategic value of 'unsinkable' Taiwan FT

How to keep US-China rivalry from starting a nuclear arms race South China Morning Post
Myanmar
Ethnic Armies Condemn Myanmar Junta's Kayah Massacre The Irrawaddy. Meanwhile, Meta carries on the Facebook legacy:

MyTel, military-related telco, circumvents Facebook ban by deploying their low rank officers personal profile as agent although the main business page is banned. It's business continues in private group, which I reported but @Meta declined to remove. @AlexWarofka @JusticeMyanmar pic.twitter.com/w5L6H7vMKl

— Gabriel K. ???️‍? (@kokomdy) December 29, 2021
Syraqistan
Bennett: Israel Faces Unprecedented Omicron COVID Wave, 'We Can't Prevent It' Haaretz
The African nation aiming to be a hydrogen superpower BBC
Claims of vaccine hesitancy in African countries are at odds with the reality on the ground STAT News
Without Tutu and Mandela, Is South African Moral Exceptionalism Dead? Foreign Policy
UK/EU
Walking the World: Bucharest Chris Arnade, Intellectual Int-ing
New Cold War
Foreign Fighters Vow to Support Ukraine Against Russian Invasion Coffee or Die

Reports of Russia's decline are greatly exaggerated The Hill. "[A]s an honest appraisal of Russian power clearly indicates, this is neither a bipolar nor a unipolar moment. It is an era of multipolar great power competition."

The FINAL day of the USSR in people's diaries Russia Beyond
Biden Administration
After OSHA COVID-19 Emergency Temporary Standard for Healthcare Employers Expired … National Law Review

Kamala Harris says she's looking for ways to 'creatively' solve the $1.7 trillion student debt crisis, reminding many of her plan that was criticized as overly-complicated when she ran for president Business Insider (Rev Kev). How about just… writing it off? Not "creative" enough?
Democrats en Deshabille
King of the Ghouls Eschaton. Larry Summers.
2024
The Democrats' Education Lunacies Will Bring Back Trump Matt Taibbi, TK News. Nationalizing education as an issue.

Conservative Man Tearfully Informs Family Critical Race Theory Has Spread To His Liver The Onion
L'Affaire Joffrey Epstein
The challenge presented to Ghislaine Maxwell jury: 4 accusers and a wide array of charges Miami Herald. The Miami Herald reporter, Julie K. Brown, has been great on the Epstein story throughout. Worth a clickthrough.

Judge in Ghislaine Maxwell case extends jury deliberations due to omicron concerns ABC
Zeitgeist Watch
Los Angeles woman faces federal charge after allegedly punching another passenger on Delta flight CNN. Corey Robin comments:

That, more than the right, is what scares me b/c it suggests a level of social disorganization and decay, a will to mistrust and a reveling in social chaos, a willingness to upset basic manners and norms of cooperation, for no larger purpose, that is more threatening, long term.

— corey robin (@CoreyRobin) December 29, 2021
Class Warfare
The latest worker shortage may affect your health: Pharmacies don't have enough staff to keep up with prescriptions NBC. $15.08 an hour….

Covid Panic is a Site of Inter-Elite Competition Freddie DeBoer. "Dealing with Covid is just acting as your own private actuary. That's it. Your relationship towards Covid and the steps you take to mitigate its risks are fundamentally self-interested decisions that you should try to make as unemotionally as possible." So, "there's no such thing as society"?

First: Against Meritocracy Brad DeLong, Grasping Reality. And speaking of meritocracy:

Everyone who works at a public university in the U.S. knows that the struggle is real. #DontLookUp pic.twitter.com/toFi2VDezD

— David Ho (@_david_ho_) December 27, 2021
On Giving Up London Review of Books
Amazon Alexa Told a 10-Year-Old Girl to Play With a Live Wall Outlet Gizmodo
Antidote du jour (via):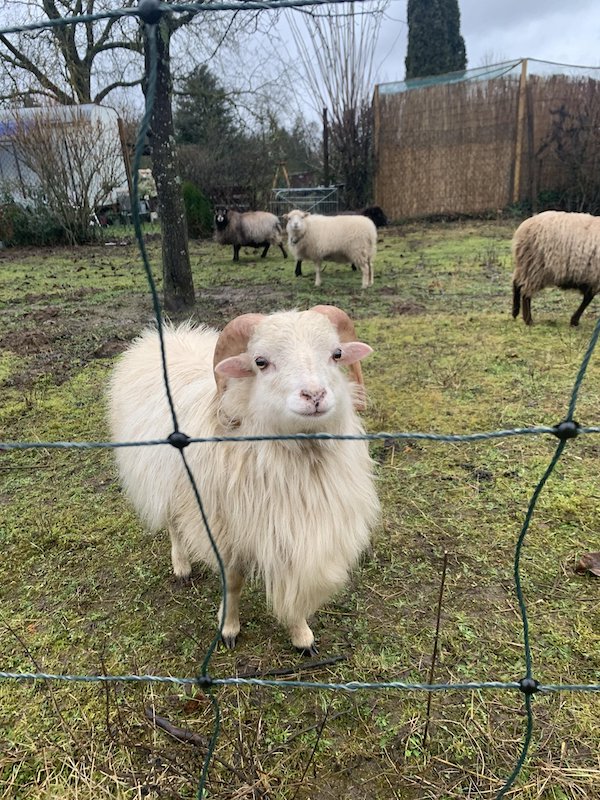 Bonus antidote:
Kids ? pic.twitter.com/USa5T5NQxr

— CCTV_IDIOTS (@cctv_idiots) December 24, 2021
See yesterday's Links and Antidote du Jour here.