Yves here. Launching with thin rations. Please come back at 8 AM EST for more.
Croatian rescuers praise malamute's care for hurt mountain hiker during 13-hour rescue while US German shepherd raises crash alarm ABC Australia (Kevin W). Aaaw…..
Dog leads New Hampshire police to the scene of her injured owner's car crash NPR (David L)
A cat was accidentally donated to a thrift store along with the chair he was hiding in Boing Boing (resilc)
Coyote-like golden jackal is laying claim to Europe. Why now? Christian Science Monitor
Animals Laugh Too: UCLA Study Finds Laughter in 65 Species, from Rats to Cows Open Culture (David L)
Researchers Let Goldfish Drive a Motorized Tank on Wheels. Watch What Happens Haaretz (David L)
Could Being Cold Actually Be Good for You? Wired (Chuck L)
Schrödinger's Tardigrade Claim Incites Pushback IEEE Spectrum (Dr. Kevin)
This 717-Gigapixel Photo is the Highest-Res Ever Captured of Artwork PetaPixel (David L)
James Webb Space Telescope extends secondary mirror BBC (Kevin W)
Antibiotic-resistant superbug evolved on hedgehogs BBC (Kevin W)
Michael Dirda reviews The Complete Prose of T.S. Eliot: The Critical Edition Washington Post (Anthony L)
#COVID-19
Metropolis of 14 million confines unvaxxed to their homes RT (Kevin W)
Novak Djokovic seeks injunction against deportation from Australia Financial Time. His big mistake looks to have been publicizing having originally gotten a waiver.
Science/Medicine

Study casts doubts on rapid Covid tests' reliability right after infection STAT (Dr. Kevin). Wow, the false negative was a known issue…but look at to what degree:

On days 0 and 1 following a positive PCR test, all of the antigen tests used produced false-negative results, even though in 28 of the 30 cases, levels of virus detected by the PCR test were high enough to infect other people. In four cases, researchers were able to confirm that infected people transmitted the virus to others during the period before they had a positive result on the rapid antigen test.

MSM account: Emerging Data Raise Questions About Antigen Tests and Nasal Swabs New York Times (Robert M)

A couple of days stale but data is scarce:

??Denmark 0-5% vaxxed during Delta wave while now? ?79% 2 doses ?49 % on 3 doses
Peak Delta 925 admitted & 137 ICU vs Omicron (so far!) 682 adm and 74 ICU
?Omicron up at 75% of Delta admitted
?Omicron up at 54% Of Delta ICU
?Cases multiple times higher now as you can see pic.twitter.com/yy99KPidNe

— Dr. Faris Durmo Biber MD., PhD. (@Dr_FarrisD) January 5, 2022

UK/Europe

Covid: Pre-departure travel tests to be scrapped BBC

BREAKING: Italy bans unvaccinated people over the age of 50 from going to work, starting Feb. 15

— BNO Newsroom (@BNODesk) January 5, 2022

US

A year in, how has Biden done on pandemic response? Justin Feldman (Lois F). Today's must read. A persuasive and well-supported take on why the Biden Administration approach was so misguided. Scientifically insane given the lack of durable immunity but politically convenient since it would be consistent with "Nothing fundamental will change":

The Biden administration, I argue, made a strategic decision to prepare for one specific pandemic scenario. In that scenario, high levels of disease and death would continue in early 2021, followed by widespread population immunity from both vaccination and prior infection. This population immunity would lower the death toll to manageable, ignorable levels, like that of seasonal flu. In this scenario, the Biden administration's pandemic response would focus on vaccination and medical treatment while largely rejecting other public health measures ­– so-called "non-pharmaceutical intervention" policies ranging from contact tracing to mass testing to temporary closures of non-essential businesses.

Covid hospitalizations among US children soar as schools under pressure Guardian

A fifth of the teachers in my kid's high school are out with Covid. It's great to insist that schools stay open, but it's kind of hard to do that without teachers.

— Seth Masket (@smotus) January 5, 2022

CDC Recommends First Covid-19 Boosters for 12- to 15-Year-Olds Wall Street Journal

The C.D.C. Is Hoping You'll Figure Covid Out on Your Own New York Times (David L)

Grammy Awards Officially Postponed Variety (Kevin W)

Finance/Economy

Walmart cuts paid Covid leave in half, as CDC isolation guidance changes CNBC (Kevin W)

Norwegian Cruise Line cancels sailings on 8 ships as far out as April amid Omicron surge Business Insider

Versus…Cruise Ships Are Still Sailing as Cases Rise and Criticism Mounts New York Times
COP26/Climate Change
The 1.5 degrees goal: Beware of unintended consequences Yale Climate Connections

What to Know About California's New Composting Law Gizmodo (Kevin W)
Your Man in Saughton Jail Part 1 Craig Murray (guurst)
The New Right's Grim Fantasies of International Nationalism New Republic (resilc)
Kazahkstan. I'm not up on this yet, but to get started…
Urgent peace #meditation for Kazakhstan
Over the past 72h, the situation took a sharp turn for the worse. Several cities saw violent unrest, with administrative buildings stormed, a presidential residence set on fire…https://t.co/8xdAKVWAap pic.twitter.com/620ntwvYoe

— Victoire de la Lumière (@VictoireLumiere) January 6, 2022
The Il-76 and An-124-100 military transport aircrafts of the Russian Ministry of Defense delivered the first units of the Russian Armed Forces involved in the CSTO peacekeeping operation to #Kazakhstan.
#Russia pic.twitter.com/UsaJIERhzL

— Ali Özkök (@Ozkok_A) January 6, 2022
One officer was found beheaded, according to local authorities in Kazakhstan.

The country is experiencing the worst street protests it has seen since gaining independence in 1991 https://t.co/yX3GG819Z8 pic.twitter.com/O28UBc2BPX

— Al Jazeera English (@AJEnglish) January 6, 2022
Syraqistan
Israel's military intel chief calls for reviving Iran nuclear deal – Responsible Statecraft. Resilc: "More reality based than the pols."

The UAE clock is ticking in Yemen The Cradle

Taliban reportedly orders beheading of shop mannequins RT (Dr. Kevin)
Imperial Collapse Watch
In a tense corner of Europe, SEALs and Green Berets are helping a close ally up its skills with old US gear Business Insider. Wowsers, what a weird planted story.
1/6
Trump
Seattle police faked radio chatter about Proud Boys during 2020 racial justice protests – watchdog Guardian (David L)
Biden
Secretary Blinken and German Foreign Minister News Conference C-SPAN (Kevin C)
Michigan redistricting spat exposes competing interests in Democratic coalition The Hill
California finds PG&E equipment responsible for massive Dixie Fire CNBC
Woke Watch
White Backlash Is A Type Of Racial Reckoning, Too FiveThirtyEight (resilc)
U.S. Overtakes Qatar To Become The World's Largest LNG Exporter OilPrice
Don't Tell Anyone, but 2021 Was Pretty Amazing Paul Krugman New York Times (Kevin W). Further confirmation that the word "amazing" needs to be retired.
Christopher Mims' 'Arriving Today', goes inside the global supply chain NPR (David L)
New Law Will Install Kill Switches In All New Cars Motorius (Dr. Kevin)
France is making car ads include disclaimer saying to bike or walk Elektrek (Dr. Kevin)
Meet Jed Rakoff, the Judge Who Exposed the "Rigged Game" Matt Taibbi. One of my proud moments during the chain of title fight was helping teach a course for CLE credit where Rakoff led the panel.
Miles Walker of A OK Walker Autoworks sued after paying Andreas Flaten with oil-covered pennies in bitter pay dispute Independent
ADP Private Employment Upside Surprise Menzie Chinn
Stocks and Precious Metals Charts – Hawkish Shock Syndrome Jesse
Bitcoin dives after Kazakhstan kills internet RT. Oopsie!
Antidote du jour (Robert H):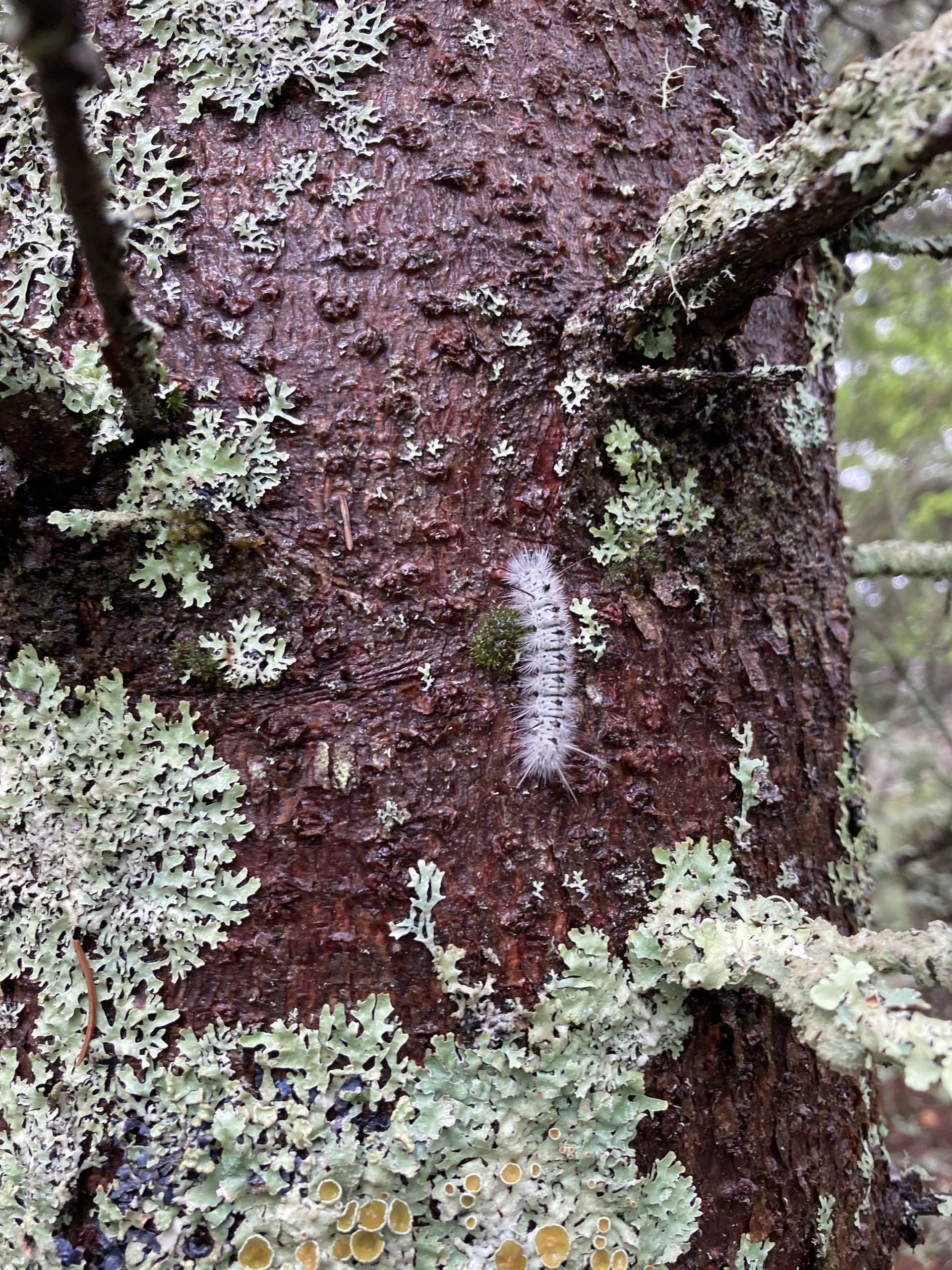 See yesterday's Links and Antidote du Jour here.