Indonesia's tyre-bound crocodile finally freed after six years Reuters
Neanderthal extinction not caused by brutal wipe out BBC
Credit Suisse sinks to $2bn fourth-quarter loss FT. And–
Live news: ECB says six banks fell below minimum capital requirements last year FT
Litigation finance pits greed against greed Cory Doctorow, Pluralistic
Climate
#COVID19
Open Everything Yascha Mounk, The Atlantic. "Many of us became accustomed to carrying out an informal risk-benefit analysis before every outing." Something to be abandoned, obviously. But oopsie:

So are we expecting that sending kids back to school in the dead of winter at the height of our omicron wave — with no contact tracing and an isolation time that's 5 days too short to be useful — will lead to the same result as schools being out for summer in SA or?

— Dr. Lisa Iannattone (@lisa_iannattone) January 23, 2022

Safety Third: Covid-19 And The American Character The American Conservative

* * *

CDC head says COVID-19 mask guidance stands, for now Center for Infectious Disease Research and Policy

Santa Clara County isn't following California in lifting its mask mandate. Here's why San Francisco Chronicle

* * *

Omicron-specific mRNA vaccine induced potent neutralizing antibody against Omicron but not other SARS-CoV-2 variants (preprint) bioRxiv. In vitro, and mice. From the Abstract: "Taken together, our data demonstrated that Omicron-specific mRNA vaccine can induce potent neutralizing antibody response against Omicron, but the inclusion of epitopes from other variants may be required for eliciting cross-protection. This study would lay a foundation for rational development of the next generation vaccines against SARS-CoV-2 VOCs." Big if true. Readers?

Omicron, T-Cells and the Science of Why We Need to Update Our COVID Vaccines The Wire

* * *

Beyond the Booster Shot The New Yorker. What a glorious feeling 🎶 I'm hap-hap-happy again…

* * *

Covid-19 Deaths Are Not Over Counted Gideon M-K, Health Nerd. A deep dive into death certificates. "[D]eaths are fairly complex, and it's often quite hard to pin down just one thing that 'caused' someone to die…. Now, it may shock you, but the people who manage death reporting systems are actually aware of all of this. Indeed, we build our entire systems to acknowledge that death is not necessarily a simple event, because we need to capture that complexity for a whole variety of reasons (if nothing else, it's important for legal purposes to know what happened when someone dies)." This is Australia, and I assume the UK. I don't know about the US. Readers?

How Medicine Must Change for Endemic COVID-19 Adam Gaffney, Boston Review.

Acknowledging the endemic future of SARS-CoV-2 shouldn't lead us to turn our backs on the medically vulnerable and embrace a "return to normal." Instead, we must collectively insist on an effective, ongoing, and sustainable policy response—not only to support and protect those who are most at-risk for developing this particular disease, but to shore up the provision of medical care for us all.

The central lesson we should draw from our experience with COVID-19 is not that the U.S. health care system has been poorly equipped to respond to a crisis: it's that it has been poorly equipped to serve many critical functions in the provision of meaningful and equitable health care to all Americans.

Gaffney is on the side of the angels so I regret not being able to share my usual sunny optimism here, but the discourse around "endemic" reminds me a lot of "deinstitutionalization." We (1) closed state hospitals for people with severe mental illness, because (2) we were going to treat them in community settings. Except we butchered step (2), and ended up with mentally ill people living on the streets, good job. So, step (1): "live with Coid." There will be no step (2), at least if the powers-that-be have anything to say about it. Hence my disturbed sleep, general angst, etc.

The Macroeconomics of Epidemics The Review of Financial Studies. From 2021, still germane.

Late for the anniversary, but a good reminder that there are unselfish heroes everywhere:

🕯️Moment of silence for 33 y.o. Dr. Li Wenliang, Ophthalmologist at Wuhan Central Hospital in China. On February 7, 2020 he died from COVID after warning the world of a mysterious pneumonia in late December 2019. #SoulsLostToCovid pic.twitter.com/NzdDAAQO8E

— Cleavon MD 💉 (@Cleavon_MD) February 6, 2022
Myanmar
Myanmar asks Interpol to help fight 'terrorism'; global body says it will not interfere Channel News Asia

Data complaint filed against plan to sell Telenor Myanmar Scandasia

Telenor has shared sensitive customer data with military since the coup: industry sources Myanmar Now
China?
Syraqistan
The danger is still on our devices Columbia Journalism Review
UK/EU
Boris Johnson: The U.K. Stands With Its Central European Allies Boris Johnson, WSJ. Good for BoJo, winning the Journal's endorsement at this late date.
New Cold War
Episode 205: Ukraine (with Ames) Part 1 (podcast) TrueAnon. Part 2. A scorecard for the players. Well worth a listen (though perhaps not quite enough of Mark Ames, and a little too much of Brace Beldon).

The West must accept that Russia is a key player in Europe Responsible Statecraft

Assessing the Military Strength of Russia and Ukraine The Dispatch
Biden Administration
The Supreme Court Has Crossed the Rubicon Linda Greenhouse, NYT and Brett Kavanaugh's Defense of the Shadow Docket Is Alarming Slate. Merrill v. Milligan.
Supply Chain
Supply Chain Chaos to Boost Maersk 2022 Profit Maritime Professional. Will Petyr Baelish please pick up the white courtesy phone?
Big Brother Is Watching You Watch
"It's people like you what cause unrest":
22_0207_ntas-bulletin


(Hat tip, Joe Lieberman (D)). I have embedded the PDF. Please read carefully and consider redistributing. (Via the sadly uneven Alex Berenson, who every so often comes up with a gem.)
Democrats en Déshabillé
#MeToo: Eric Schneiderman Says He's Changed. Is It Enough? BuzzFeed. Exactly like Cuomo: Slaughter thousands of helpless elders in nursing homes? It's all good. #MeToo? Instant cancel! Schneiderman: Service the banks by burying foreclosure fraud? Progressives rejoice! #MeToo? "Of course, screwing over homeowners isn't a crime with wealthy progressives, they'll only get him on sexual assault."
Bible Gateway Pulls Controversial "Passion Translation" The Roys Report
Our Famously Free Press
Conversation With Russell Brand, Who Isn't "Right Wing" Matt Taibbi, TK News. What kind of fool could possibly think Brand is right wing?
The Bezzle
Can bitcoin be sustainable? Inside the Norwegian mine that also dries wood Guardian. You can't evade Betteridge's law by placing a declarative sentence after your question [gavel sound].

In Siberia, a crypto boom made of ingenuity, defiance and DIY FT
Class Warfare
Rail Unions Are Bargaining Over a Good Job Made Miserable Labor Notes

Beyond Diversity — Time for New Models of Health NEJM. "Health data for Hispanic Latinx people…." Synonyms, or separate categories? An ambiguity it would seem important to have resolved before publication*, and who wants to bet the editors introduced it? Interesting, however. NOTE * As for example via "Latinx (Hispanic)."

Resource Limits to American Capitalism & The Predator State Today (interview) James Galbraith, GPE Newdocs
New Map of Meaning in the Brain Changes Ideas About Memory Quanta
Antidote du Jour (via):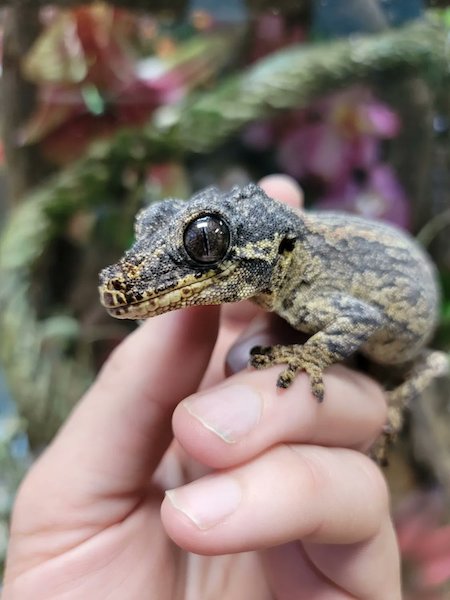 Bonus antidote: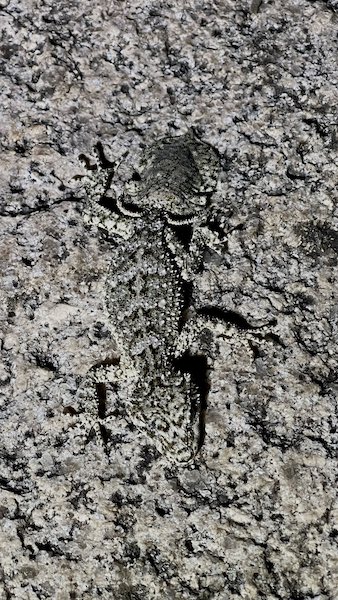 See yesterday's Links and Antidote du Jour here.