On Cat Pictures Los Angeles Review of Books
'A deranged pyroscape': how fires across the world have grown weirder Guardian
How this little marsupial's poo nurtures urban gardens and bushland (and how you can help protect them The Conversation
JUMPING THE GUN? — Controversy erupts over Aussie museum's identification of HMS Endeavour wreck Ars Technica
Has Captain Cook's ship Endeavour been found? Debate rages, but here's what's usually involved in identifying a shipwreck The Conversation
How Elizabeth Taylor Remade the Novel of Old Age New Yorker. One of my favorite novelists. Mrs. Palfrey at the Claremont is superb.
Bloomsyear Literary Review
The Comics Cavalcade Nation. J. Hoberman.
Freud and the Miseries of Politics The New Republic
Bacon in Moscow by James Birch review – darkly funny account of art behind the iron curtain Guardian
The discovery of Egypt's lost city BBC
A brief history of how Parsis flourished in Zanzibar (with a cameo from Freddie Mercury) Scroll
How Fake Calls and Paint Splatters Help Owls Relocate Treehugger
#COVID-19
Associations between adverse childhood experiences, attitudes towards COVID-19 restrictions and vaccine hesitancy: a cross-sectional study  BMJ Open (ChiGal)

Vastly unequal US has world's highest Covid death toll – it's no coincidence Guardian

Federal Judges Ask Lawyer Appearing Before Them To *REMOVE* Mask Above the Law

***

In Third Covid-19 Wave, Mumbai Turned To Trusted Family Doctors India Spend

In UP: 'We kept looking for a hospital bed' People's Archive of Rural India

***

Coronavirus: Hong Kong hits record 351 new infections as officials plan for 'worst-case scenario' where patients quarantine at home South China Morning Post

***

A night with the untouchables The Reformed Physicist

This Is Impossible To Ignore Russell Brand YouTube. Not everyone's a fan; I am. Whether you are or not, enjoy the video.

Canada protests against Covid measures gain steam France 24

Florida investigates GoFundMe over Canada trucker donations Al Jazeera

The legal question is how they get away with failing to comply with the Bank Secrecy Act: no registration with FinCEN (or FINTRAC in Canada), no money transmission licenses, no surety bonds, not a payment processor, not a money transmitter…just nothing. https://t.co/3FjIEi6hXI

— PlainSite (@PlainSite) February 6, 2022

Well-funded mobs are being directed to attack Canadian cities, notably Ottawa. This is a Chekist active measure of titushki rent-a-mobs, similar in nature to the "Russian tourist" attacks on Ukrainian cities in March-April 2014 – the first months of Russia's invasion of Ukraine.

— Michael MacKay (@mhmck) February 5, 2022

***
New study showing that always wearing a good mask (respirator: N95,KN95) in indoor public settings is associated with much lower odds of +Covid test. Real-world evidence confirms basic principles and lab studies. https://t.co/u1xtRwvjG4 comments from @jljcolorado and me pic.twitter.com/2nB8IbX9HE

— Linsey Marr (@linseymarr) February 4, 2022
The criticism of this confounder is essentially "We don't know if masks work because people were doing a broad range of mitigation measures that led to fewer cases." EXACTLY! We need a sensible LAYERED approach while keeping our economy, schools, and hospital beds open.

— Kenny Pettersen MD MPH (@PettersenKenny) February 5, 2022
10% of children aged 5 to 14 in Germany have been infected with covid since new year https://t.co/VxooXXz9kZ

— Prof. Christina Pagel (@chrischirp) February 5, 2022

Class Warfare
1. There is a major change afoot among antitrust regulators. The FTC's Lina Khan and the Antitrust Division's Jonathan Kanter are not screwing around, and are about to take on all the money and power in the world.

Let's talk merger policy. https://t.co/6D9rwXp5Fn pic.twitter.com/O6G1GeivjV

— Matt Stoller (@matthewstoller) February 4, 2022
Sports Desk
Old Blighty
l'affaire Jeffrey Epstein
Prince Andrew will face a two-day grilling by sex accuser Virginia Roberts' lawyers in London in March and be made to give evidence under oath Daily Mail
New York State of Mind
NYC gives Pete Davidson, Colin Jost extra time to move Staten Island Ferry New York Post

Verizon's Aging Copper Lines Leave Customers Hung Up With Frustration The City
Climate Change
New Cold War
Democrats in Disarray
Schumer faces brewing war and progressives ramp up primary threats The Hill
Health Care
California liberals seethe after Democratic legislature kills single-payer Politico

Cancer moonshot 2.0: A missed opportunity for prevention Stat
Biden Administration
Iran welcomes US sanctions relief, but says 'not enough' Al Jazeera

Is Congress Willing to Fix Biden's Failed Yemen Policy? Common Dreams

Can Joe Rogan Save Free Speech? Jonathan Turley (chuck l)
By far the most important part of what's happened in this Rogan melodrama is that WH weighed in, demanding Spotify "do more." It's part of a long line of Dem politicians using their domination of DC to coerce censorship: a clear violation of the 1st Am. https://t.co/B2TQcdRMTb

— Glenn Greenwald (@ggreenwald) February 5, 2022
Amnesty report on Israeli 'apartheid' garners bipartisan US fury Al Jazeera
Syraqistan
Military Industry Healthier Than Ever Consortium News

Suicide Bomber Who Killed U.S. Troops and Afghans "Likely" Used Unguarded Route to Kabul Airport Gate ProPublica
India
France, China fueling India, Pakistan sub race Asia Times

Interview | 'BJP Wants to Entangle People in Caste, Religion So They Don't Raise Crop Price Issues' The Wire

India Has a Problem With Election Handouts The Diplomat
China?
How China's Growing Clout Led Hollywood to Look for a New Villain WSJ
Antidote du Jour (via) (guurst):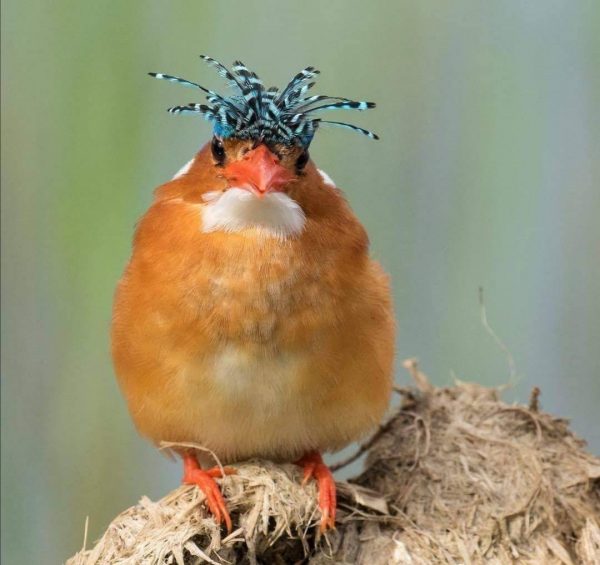 See yesterday's Links and Antidote du Jour here.