Judge restores protections for gray wolves across much of US AP
Intricate Marble Run Machines Made Out of Cardboard Laughing Squid
To fight inflation, the Fed may resort to a tool it hasn't used since 2000 CNN
'Credit Suisse managers knew clients were potential criminals' FT
When A Swap Becomes A Swipe Daily Poster
The "Crapification" of the U.S. Economy Is Now Complete Charles Hugh Smith, Of Two Minds
Túmin: the alternative currency rebuilding community in Mexico Resilience (JP).
Laying down a marker:
Visualized: A global risk assessment of 2022 and beyond https://t.co/dPQ43WbA0e #ClimateCrisis #GlobalRisksReport pic.twitter.com/c9nR7grIJk

— World Economic Forum (@wef) February 10, 2022
Climate
#COVID19
There Is Nothing Normal about One Million People Dead from COVID Scientific American

"Return to normal" (1):

This is such an irritating take because most of the country has never "closed everything," so the insistence on "opening everything" as a proxy for shaming people for their enduring cautiousness when thousands are still being infected & dying daily is as obnoxious as it callous https://t.co/zHqFS7XSpL

— Zoé (@ztsamudzi) February 10, 2022

"Return to normal" (2):

Yes, like everyone else I want the pandemic to be over.

I also wanted the Lebanese Civil War to be over, which lasted 15 years. But I didn't expose myself to sniper fire or wander into street battles just because I was tired of the war.

— Peter Daou (@peterdaou) February 10, 2022

Heart-disease risk soars after COVID — even with a mild case Nature. n = 150,000 (VA database). "'It doesn't matter if you are young or old, it doesn't matter if you smoked, or you didn't,' says study co-author Ziyad Al-Aly at Washington University in St. Louis, Missouri, and the chief of research and development for the Veterans Affairs (VA) St. Louis Health Care System. 'The risk was there.'"

Assessment of Sequelae of COVID-19 Nearly 1 Year After Diagnosis Frontiers in Medicine. n=120. The Conclusion: "At the nearly 1-year follow-up, COVID-19 survivors still had multi-system issues, including those in the respiratory functioning, radiography, quality of life, and anxiety and depression. Moreover, non-severe cases also showed some sequelae and the proportion of IgG negative cases in the non-severe patients was higher than that in severe cases. Therefore, conducting follow-ups and preventing the reinfection of SARS-CoV-2 in this group is necessary."
China?
Indonesia to buy Rafale fighter jets, as US approves F-15 plan Al Jazeera
Myanmar
Kachin tycoon draws controversy over gold mining at Myitsone Frontier Myanmar

The Politics of Protest in Myanmar, with Van Tran (podcast) New Books in Southeast Asian Studies
India
India's textile industry revs up, giving hope on jobs for PM Modi Reuters
New Cold War
What a photo. Macron should be wearing a clown nose that lights up:

Macron refused Russian COVID-19 test before Putin meeting, didn't want to give Moscow his DNA: report https://t.co/JYOr8dxuFd pic.twitter.com/S9Gxg4woDk

— The Hill (@thehill) February 11, 2022

I mean, did Macron's sherpas not prepare for this? Liz Truss seemed to have no Sherpas either:

Things behind the scenes were even worse, according to @ElenaChernenko.

Lavrov said, "Do you recognize Russia's sovereignty over Rostov and Voronezh oblasts?"

Truss said the UK would "never" do so – before the ambassador told her they're not in Ukrainehttps://t.co/n2FkadhSHY

— max seddon (@maxseddon) February 10, 2022

The crisis in Ukraine is one for the history books David Ignatius, WaPo. CIA asset weighs in.

Ex-Russian separatists on whether another Ukraine war is possible Al Jazeera

A Ukrainian Sociologist Explains Why Everything You Know About Ukraine Is Probably Wrong Jacobin
Biden Administration
Canada Truckers
Trump Legacy
Haberman book: Flushed papers found clogging Trump WH toilet Axios. They want Trump bacl so bad.
Big Brother Is Watching You Watch
Wyden and Heinrich: Newly Declassified Documents Reveal Previously Secret CIA Bulk Collection, Problems With CIA Handling of Americans' Information (press release) Ron Wyden
Guillotine Watch
"That's quite an act. What do you call it?"
Ladies and gentlemen, the economists! pic.twitter.com/2WFXBsrL7h

— Matt Stoller (@matthewstoller) February 10, 2022
Class Warfare
Mass Mobilisation of the Multitude is the Only Solution Verso (Amfortas).

First Thing: Target directs managers to stop workers from unionizing Guardian

Warehouse fined after hundreds of workers test positive for COVID-19 The Hill. By Washington state.

Data Provided by Amazon Workers Offers Rare Glimpse into COVID Cases in California Warehouses The Markup

What we like to see:

That is an absolute TON of NY politicians. https://t.co/6v7cTqkW7k

— Daily Union Elections (@UnionElections) February 10, 2022

Monstrous (But Creative) Landlords Invent a Building of Fake Tenants Curbed
An Ancient Geometry Problem Falls to New Mathematical Techniques Quanta
Theses on Sleep Alexey Guzey
Antidote du Jour (via):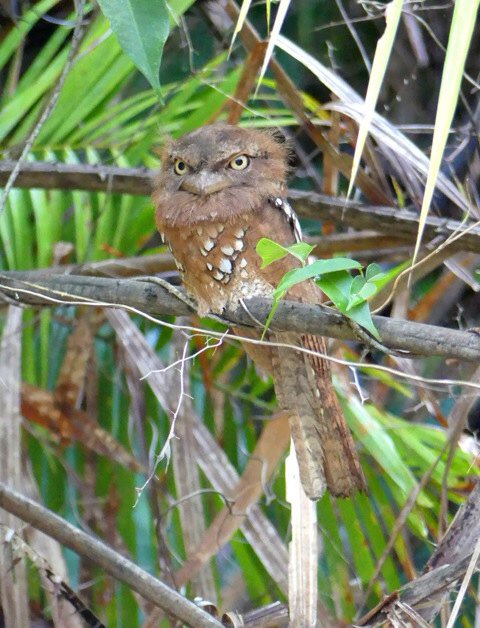 See yesterday's Links and Antidote du Jour here.