99 million-year-old flowers found perfectly preserved in amber bloomed at the feet of dinosaurs CNN
Now that's a BIG shock! World's longest lightning bolt lasted for 8.5 seconds and stretched more than 477 MILES across the skies over Texas, Louisiana and Mississippi – 37 miles longer than the previous record Daily Mail
Google parent Alphabet posts surge in search advertising revenue FT
Climate
Inequitable patterns of US flood risk in the Anthropocene Nature (Re Silc).


(Map shows average annual loss (AAL) by US county, with losses expressed as a proportion of the total value.)

Why is the EU's green investment label for nuclear and gas so controversial? Euronews

What is the EU's 'taxonomy' for sustainable finance, and will states agree on it? China Dialogue
#COVID19
What We Can Learn From How the 1918 Pandemic Ended NYT. "The only thing certain is that future variants, if they are to be successful, will elude immune protection. They could become more dangerous. That was the case not only in 1920 with the last gasp of the 1918 virus, but also in the 1957, 1968 and 2009 influenza pandemics." Let 'er rip!

We're Not 'Back to Normal' (interview) Julia Raifman, Democracy Journal

The Off-Rampers Need to Get Specific, or Else Just Shut Up Mike the Mad Biologist

A Literature Review and Meta-Analysis of the Effects of Lockdowns on COVID-19 Mortality (PDF) Studies in Applied Economics (Re Silc). "Lockdowns are defined as the imposition of at least one compulsory, non-pharmaceutical intervention (NPI). NPIs are any government mandate that directly restrict peoples' possibilities, such as policies that limit internal movement, close schools and businesses, and ban international travel…. More specifically, stringency index studies find that lockdowns in Europe and the United States only reduced COVID-19 mortality by 0.2% on average. [Shelter-In-Place Orders] were also ineffective, only reducing COVID-19 mortality by 2.9% on average. Specific NPI studies also find no broad-based evidence of noticeable effects on COVID-19 mortality." That definition of "lockdown" seems a little tendentious to me. The authors are interesting. Propagated instantly.

* * *

SARS-CoV-2 invades cognitive centers of the brain and induces Alzheimer's-like neuropathology (preprint) bioRxiv. From the Abstract: "SARS-CoV-2 infects mature but not immature neurons derived from inducible pluripotent stem cells from healthy and Alzheimers individuals through its receptor ACE2 and facilitator neuropilin-1. SARS-CoV-2 triggers Alzheimers-like gene programs in healthy neurons and exacerbates Alzheimers neuropathology. A gene signature defined as an Alzheimers infectious etiology is identified through SARS-CoV-2 infection, and silencing the top three downregulated genes in human primary neurons recapitulates the neurodegenerative phenotypes of SARS-CoV-2. Thus, SARS-CoV-2 invades the brain and activates an Alzheimers-like program." n=5, but human brain tissue is thin on the ground. Anecdotage-ally (GM):

If you're experiencing memory loss after having COVID-19, try setting an alarm on your phone to remind you of what you need to do. Make daily lists or leave yourself notes where you will see them as a reminder. For more tips, visit: https://t.co/q1qmjIf4nH. #LongCOVID pic.twitter.com/iAp4Et3XL9

— Alberta Health Services (@AHS_media) February 1, 2022

Thank you, Alberta Health Services!

Multiple Early Factors Anticipate Post-Acute COVID-19 Sequelae Cell (AB). n = 309. From the Abstract: "We executed a deep multi-omic, longitudinal investigation of 309 COVID-19 patients from initial diagnosis to convalescence (2-3 months later), integrated with clinical data, and patient-reported symptoms. We resolved four PASC-anticipating risk factors at the time of initial COVID-19 diagnosis: type 2 diabetes, SARS-CoV-2 RNAemia, Epstein-Barr virus viremia, and specific autoantibodies." PASC = post-acute sequelae SARS-CoV-2 ("long Covid").

Vaccines Elicit Highly Conserved Cellular Immunity to SARS-CoV-2 Omicron Nature. From the Abtract: "Here we show that cellular immunity induced by current SARS-CoV-2 vaccines is highly conserved to the SARS-CoV-2 Omicron Spike. Individuals who received Ad26.COV2.S or BNT162b2 vaccines demonstrated durable Spike-specific CD8+ and CD4+ T cell responses, which showed extensive cross-reactivity against both the Delta and Omicron variants, including in central and effector memory cellular subpopulations. Median Omicron Spike-specific CD8+ T cell responses were 82-84% of WA1/2020 Spike-specific CD8+ T cell responses. These data provide immunologic context for the observation that current vaccines still show robust protection against severe disease with the SARS-CoV-2 Omicron variant despite the substantially reduced neutralizing antibody responses."

COVID-19 human challenge study reveals detailed insights into infection (press release) Imperial College London (original). n = 36. The subjects were "challenged" with a pre-Alpha SARS-COV-2 virus:

Among the 18 infected participants, the average time from first exposure to the virus to viral detection and early symptoms (incubation period) was 42 hours, significantly shorter than existing estimates, which put the average incubation period at 5-6 days.

Following this period there was a steep rise in the amount of virus (viral load) found in swabs taken from participants' nose or throat.

These levels peaked at around five days into infection on average, but high levels of viable (infectious) virus were still picked up in lab tests up to nine days after inoculation on average, and up to a maximum of 12 days for some, supporting the isolation periods advocated in most guidelines.

There were also differences in where the most virus was found. While the virus was detected first in the throat, significantly earlier than in the nose (40 hours in the throat compared to 58 hours in the nose), levels were lower and peaked sooner in the throat.

Peak levels of virus were significantly higher in the nose than in the throat, indicating a potentially greater risk of virus being shed from the nose than the mouth. This highlights the importance of proper facemask use to cover both the mouth and nose.

* * *

A Consensus Statement on SARS-CoV-2 Aerosol Dynamics OSF Preprints (BH). A response to this preprint ("Oswin"). Key paragraph: "Oswin et al. present results of a study using an established scientific method to gain mechanistic insights into the survival of viruses in air. All mechanistic laboratory studies are by necessity models approximating the real world, e.g. regarding the aerosol composition, particle size, or viral load." Readers know my priors on models; that's why I never linked to Oswin.

School Daze New York Magazine. Plexiglass in school-rooms:

For shared room airborne transmission, proper ventilation is an important mitigation measure.

Plexiglass restricts the ventilation and allows a localized concentration of aerosols from eddies. This increases the likelihood you can get infected.

4/7 pic.twitter.com/SFVcYaxaFt

— Joey Fox, P. Eng, M.A.Sc (@joeyfox85) February 1, 2022

No leadership or messaging on this from CDC, naturally.

The British Medical Journal Story That Exposed Politicized "Fact-Checking" (excerpt) Matt Taibbi, TK News. BMJ on Pfizer whistleblower. Excerpt, but works as standalone.
China?
To justify the harsh zero-Covid controls, leaders point to an influential study from the Chinese Center for Disease Control and Prevention, published in November, which warned that if the country followed the opening up strategies taken by countries such as the UK and the US, it would cause hundreds of thousands of cases a day, of which more than 10,000 would present severe symptoms if there was a sizeable community outbreak.

"We are not ready to embrace 'open-up' strategies resting solely on the hypothesis of herd immunity induced by vaccination advocated by certain western countries," the authors wrote.

4/6
This requires, among other things, substantial changes in the country's political institutions and a very different relationship between Beijing and the provinces and provincial elites, in which among other things the relative power of the latter two must be diminished.

— Michael Pettis (@michaelxpettis) February 2, 2022
Tonga goes into lockdown; COVID cases not at international aid port – official Reuters
China's navy comes to the rescue amid Australia's huge failure News.com
Myanmar
Myanmar shadow government drops objections to ICJ's Rohingya genocide case Reuters. Note that "shadow government" legitimizes the junta. Meanwhile, on the anniversary of the coup:

A year since the military takeover in Myanmar: citizens again show their defiance with a "silent strike". Video from @AP shows Yangon's streets largely deserted, despite threats of punishment from the authorities for those who stay at home or close their shops. pic.twitter.com/uyUiNBFAMH

— Jerry Harmer (@Coalporter) February 1, 2022
India
In charts: What the data shows about India's alarming unemployment situation Scroll.in
Syraqistan
NSO Group offered 'bags of cash' to access cell network: Reports Al Jazeera

Transcript: India's 2017 Pegasus Deal With Israel Involved Top Intel Leaders The Wire
Ethiopia, from The Development State to The Neoliberal State Black Agenda Report
UK/EU
Tory plotters know they have no obvious rival to Boris Johnson FT. BoJo has more lives than Larry the Cat:

larry the cat leaves number 10 to address the commons on the Sue Gray report pic.twitter.com/q3mxGdIwCh

— rhiannon (@rhiannonm_s) January 31, 2022
Argentina and the IMF Turn Away From Austerity Foreign Policy
Fearing Corruption Charges, Honduran Defense Minister Requests Asylum from Biden The Intercept (Re Silc).
New Cold War
Biden Administration
Health Care
How a decades-old database became a hugely profitable dossier on the health of 270 million Americans STAT
Black Injustice Tipping Point
Repeated bomb threats rattle U.S. Black colleges and universities Reuters
Class Warfare
The $800 Billion Paycheck Protection Program: Where Did the Money Go and Why Did it Go There? NBER. From January, still germane. Handy chart:

https://t.co/0aUzGihCbT
Source: "The $800 billion paycheck protection program: where did the money go and why did it go there?", by David Autor et al., NBER working paper, 2022 pic.twitter.com/WEih2F5y6i

— wsbgnl (@wsbgnl) February 2, 2022

Starbucks unions:

Over 1,000 Starbucks workers are waiting to vote on unionizing https://t.co/TYfiQAJpyU pic.twitter.com/39UZXwKOzc

— Kevin Reuning (@KevinReuning) February 2, 2022

In a Hot Labor Market, Coercive Contracts Bind Millions to Current Job Newsweek

The 'Great Resignation' Is Our Chance to Change Hospitality for Good Tribune
The Fed is too late to remove the punchbowl Martin Wolf, FT. Hmm.
Antidote du jour (via):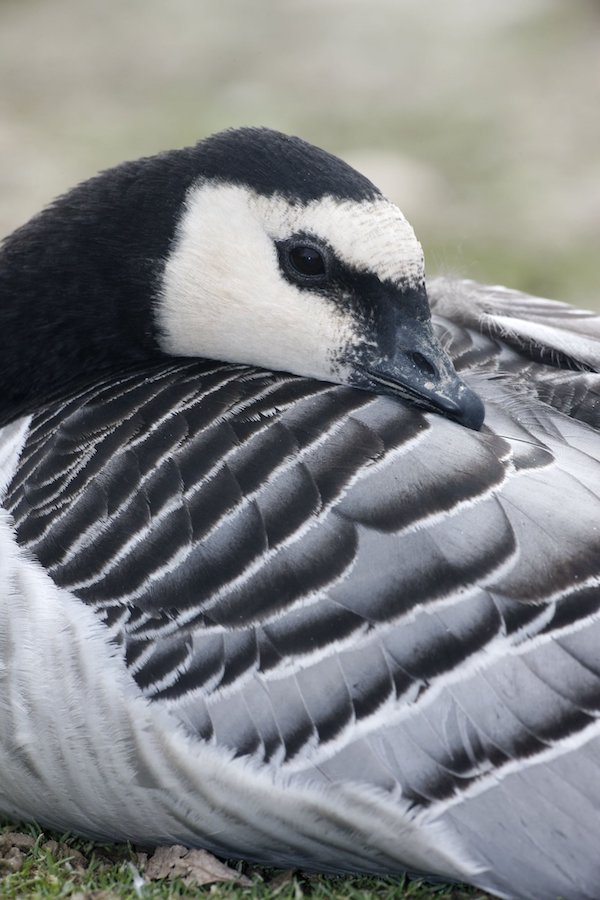 Bonus antidote:
Curling for ducks … ? pic.twitter.com/WlrKPiDMfh

— Laurel Coons ??? (@LaurelCoons) January 29, 2022
See yesterday's Links and Antidote du Jour here.