Patient readers, this set of Links is very heavy on Ukraine, to the detriment of other important topics. But it's a big story! –lambert
Largest bacterium ever discovered has an unexpectedly complex cell Nature. "Its threadlike single cell is visible to the naked eye, growing up to 2 centimeters—as long as a peanut—and 5000 times bigger than many other microbes."
A Billion Years Before Sex, Ancient Cells Were Equipped for It Quanta
Capital markets union is key to a sovereign EU FT
Climate
Breaking up: ice loss is changing one Anishinaabe fisherman's relationship with Lake Superior The Narwhale

Unrest in Ethanolia Silvia Secchi, Chris Jones (University of Iowa). Good to see this blog back in action.

Catastrophic wildfires could increase 50% by 2100, UN report says CBC

Association Between Ambient Heat and Risk of Emergency Department Visits for Mental Health Among US Adults, 2010 to 2019 JAMA. The Abstract: "In this case-crossover study of 3 496 762 ED visits among 2 243 395 unique individuals, higher warm-season temperatures were associated with an increased risk of ED visits for any mental health condition and for specific mental health conditions."
#COVID19
The Moral Danger of Declaring the Pandemic Over Too Soon Gregg Gonsalves, NYT. From last week, still germane.

* * *

Investigation of a cluster of severe acute respiratory syndrome coronavirus 2 infections in a hospital administration building (accepted manuscript) (PDF) Infection Control & Hospital Epidemiology. From the Conclusion: "In a hospital administration building outbreak, sequencing of SARS-CoV-2 confirmed transmission among co-workers. Transmission occurred despite the absence of higher-risk exposures and in a setting with adequate ventilation [800 ppm] based on monitoring of carbon dioxide levels." But from the body: "These reports and the cluster reported here raise concern that airborne transmission might occur when individuals share the same enclosed space for prolonged periods despite ventilation that meets current standards." That's a big step in the hospital infection control community.

Prevalence and circulation patterns of SARS-CoV-2 variants in European sewage mirror clinical data of 54 European cities Water Research. From the Abstract: "This first pan-European surveillance compared the mutation profiles associated with the variants of concerns: B.1.1.7, P.1, B.1.351 and B.1.617.2 across 20 European countries, including 54 municipalities. The results highlight that SARS-CoV-2 variants detected in the wastewater samples mirror the variants profiles reported in clinical data. This study demonstrated that >98% coverage of SARS-CoV-2 genomic sequences is possible and can be used to track SARS-CoV-2 mutations in wastewater to support identifying variants circulating in a city at the community level."

* * *

Titanium dioxide particles frequently present in face masks intended for general use require regulatory control Nature. From the Abstract: "Although titanium dioxide (TiO2) is a suspected human carcinogen when inhaled, fiber-grade TiO2 (nano)particles were demonstrated in synthetic textile fibers of face masks intended for the general public….. No assumptions were made about the likelihood of the release of TiO2 particles itself, since direct measurement of release and inhalation uptake when face masks are worn could not be assessed. The importance of wearing face masks against COVID-19 is unquestionable. Even so, these results urge for in depth research of (nano)technology applications in textiles to avoid possible future consequences caused by a poorly regulated use and to implement regulatory standards phasing out or limiting the amount of TiO2 particles, following the safe-by-design principle."

Is helping cells self-destruct the key to treating COVID-19? Harvard Public Health. Word of the day: apoptosis.
China?
Foreign Ministry Spokesperson Hua Chunying's Regular Press Conference on February 24, 2022 (transcript) Ministry of Foreign Affairs of the People's Republic of China

AFP: China has consistently refrained from condemning Russia's aggression toward Ukraine. Now that President Putin has begun an invasion. Will China finally condemn Russia's actions?

Hua Chunying: …..

Bloomberg: Can you say then China considers Russia's action an invasion? Is it an invasion? Is it a violation of the UN Charter?

Hua Chunying: We have stated China's principled position on the Ukraine issue. There is a complex historical background and context on this issue. The current situation is the result of the interplay of various factors.

We noted that today Russia announced its launch of a special military operation in eastern Ukraine. Russia's defense ministry said that its armed forces will not conduct missile, air or artillery strikes on cities. .

I would like to stress once again China's consistent position. We should pursue common, cooperative and sustainable security for all countries. The legitimate security concerns of all sides should be respected and resolved. We hope all sides will keep the door to peace open and continue to work for deescalation through dialogue, consultation and negotiation and prevent further escalation.

Chinese Experts Uncover Details of Equation Group's Bvp47 Covert Hacking Tool The Hacker News

Fifty Years Of China The American Conservative
Words Versus Deeds in Biden's Indo-Pacific Strategy War on the Rocks
Myanmar
Myanmar junta vows 'no negotiation' with NUG, bemoans global 'fake news' campaign South China Morning Post

U.N. Myanmar expert says junta using new Russian, Chinese arms against civilians Reuters
The Koreas
South Korea, a Virus Success Story, Now Finds Its Model Unsustainable NYT. Openly rooting for "Let 'er rip."
India
'We could have really used the compensation' People's Archive of Rural India
UK/EU
Brexit: Government to launch study on economic benefits of reintroducing imperial units Independent

11 Labour MPs threatened with suspension for signing Stop The War letter attacking NATO Mirror. Expect more of this.

Your Man With the Petition: My Appeal Against Imprisonment for Journalism, 23 February Craig Murray
New Not So Cold War
In Unflinching Speech, Biden Vows That Putin Will "Bear the Consequences" for War Vanity Fair

How Far Will Biden Go to Stop Putin? Franklin Foer, The Atlantic. Reads like a direct readout of today's West Wing Brain.

Why the West may want Russia to invade Ukraine Al Mayadeen. From Beirut. The Azov Battalion as the Mujahideen of the steppes. Or as David Frum frames it, carefully erasing the neo-Nazis:

How does Putin stop a flow of volunteers from Poland, the Baltic republics, etc entering Ukraine to fight – and maybe suffer as casualties, stiffening opinion against him in their home countries? 5/x

— David Frum (@davidfrum) February 24, 2022

And speaking of David Frum:

Dear Media:

Find any people to be your national security expert pundits other than the handful of people who lied America into the Iraq War.

Literally any human beings on the planet other than them.

Thanks.

Sincerely yours,
Every Non-Sociopath

— David Sirota (@davidsirota) February 25, 2022

Sean Penn on the Ground in Ukraine Filming Documentary About Russia's Invasion Variety

* * *

Russia's new foreign policy, the Putin Doctrine Sergey Karaganov, RT

'Russia is against war': Thousands rally in rare show of dissent Al Jazeera

What the West doesn't understand about Russia or Ukraine Yahoo News

* * *

Ukraine Crisis Kicks Off New Superpower Struggle Among U.S., Russia and China WSJ

Russia, Ukraine and the doomed 30-year quest for a post-Soviet order FT

'Not One Inch Eastward:' How the War in Ukraine Could Have Been Prevented Decades Ago Scheerpost

In Ukraine, 'No One Hears That There Is a Diplomatic Solution' FAIR

Archdukes across Europe hiring extra security details Duffel Blog

* * *

Nasdaq Composite turns a 3.5% loss into 3.3% gain as stock market stages epic turnaround after Russia invaded Ukraine. Here are 3 reasons for the rebound. MarketWatch

Markets Are Saying Putin Will Get What He Wants Bloomberg

Inflation fears could limit the U.S. sanctions response to Russia's Ukraine invasion. NYT

Russia should not be cut off from SWIFT at the moment – Germany's Scholz Reuters

* * *

Turkey cannot stop Russian warships accessing Black Sea, says foreign minister Reuters

Russia-Ukraine war: Turkey's power over the Black Sea explained Middle East Eye

* * *

U.S. Spies Made Right Call on Russia Invasion, Buying Biden Time Bloomberg

IAEA says Ukraine nuclear power plants running safely, no 'destruction' at Chernobyl Reuters

The Economic Consequences of the War in Europe National Review
The History of Economic Sanctions as a Tool of War Yale University Press
Class Warfare
Amazon accused of violating U.S. labor law after union supporters' arrests Reuters
Collections: A Trip Through Thucydides (Fear, Honor and Interest) A Collection of Unmitigated Pedantry
Antidote du jour (via):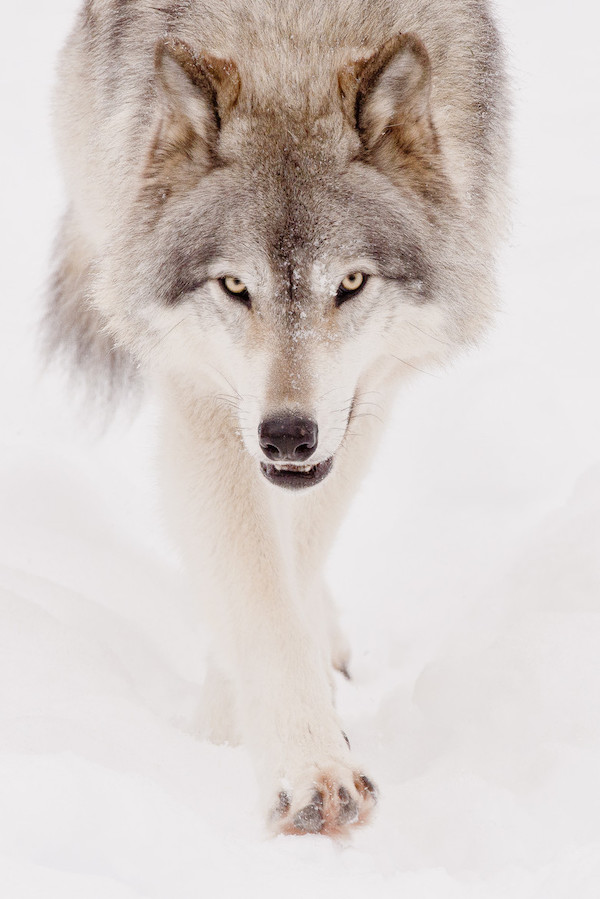 See yesterday's Links and Antidote du Jour here