***In Haliburton, Grace the 125-year-old turtle has outlasted bubonic plague, speeding cars and ever-shrinking wetlands Narwhal
Airlines Face Unexpected Safety Issue in Pandemic: More Bird Strikes WSJ
Alberta's response to Coutts blockade proof of discriminatory double standard, First Nations say Narwhal
Is Old Music Killing New Music? The Atlantic
Meet the Taiwanese grandparents who have become Instagram fashion sensations Scroll
Great balls of fire: A monk named Gervase saw ball lightning way back in 1195 Ars Technica
Nine killed in three days as a hundred avalanches hit Austria France 24
An Unlikely Meditation on Modern Happiness Hedgehog Review
#COVID-19
Experts open the door to lifting last mask mandates The Hill

The 1918 flu didn't end in 1918. Here's what its third year can teach us. WaPo

***

Onward Christian Soldiers: Against The Military's Vaccine Mandate American Conservative

Judges Weigh More Biden Vaccine-Mandate Cases After Supreme Court Rulings WSJ

***

Ottawa mayor declares state of emergency over ongoing trucker protests Globe and Mail

Frozen out of GoFundMe, Canadian protest convoy raises millions on Christian site WaPo

***

I didn't take Covid seriously, admits leading statistician Guardian

***

'We must stay at home': Hong Kong expecting 614 coronavirus cases; health minister warns of 'extremely severe' situation South China Morning Post

***

Can Sinovac protect Indonesia from the Omicron wave? Al Jazeera

***

Covid: Australia to reopen borders to international travel BBC
Waste Watch
How 'super-enzymes' that eat plastics could curb our waste problem Guardian
Humans have breached Earth's threshold for chemical pollution, shows a new study Scroll
Saving the night sky: New Zealand's craziest experiment yet? BBC
Climate Change
Health Care
Why Don't Medical Schools Prepare Us To Face the Void With Our Patients? The Wire

The Flu Factor: Is There a Link to Parkinson's? Parkinson's Foundation (martha r)

Mrs. J wanted a blanket in the emergency department. Saying no chips away at my soul Stat
Our Famously Free Press
NYT & CNN Playing Catch Up on Challenging Government Consortium News

Here is @ggreenwald talking with Howard Kurtz about media resentment towards Joe Rogan and his podcast. pic.twitter.com/NgvOj7pFzW

— Andrew Wimsatt ? (@ajwimsatt) February 6, 2022
New Cold War
So Bloomberg has the headline "Russia Invades Ukraine" ready, just in case. pic.twitter.com/h3zPNhhLwp

— Nassim Nicholas Taleb (@nntaleb) February 5, 2022
Old Blighty
Prince Charles pays tribute to 'darling wife' and future queen Camilla Guardian

Queen Elizabeth is hooked on political gossip Politico

NHS England waiting times for cancer referral and treatment at record high Guardian
Class Warfare
EXCLUSIVE: Trouble in paradise? Scowling Barack Obama inspects the construction of his new multimillion-dollar Hawaii mansion and controversial sea wall which his neighbors fear will erode the beachline Daily Mail (Michael Isomer). Hoisted from comments.

Corporate corruption in South Africa demands global action in response FT

Nigeria Is Planning A False Flag In Switzerland: Notes From The Edge Of The Narrative Matrix Caitlin Johnstone

'Capitalism is not a redeemable system for us': AOC says capitalism does not benefit the vast majority of Americans and is a system run by a wealthy minority Daily Mail

Credit Suisse securitises yacht loans to oligarchs and tycoons FT

The tech giants are doling out political donations to antitrust skeptics in Congress WaPo

How the Sugar Industry Makes Political Friends and Influences Elections ProPublica

***

Time For a Victory Lap*  NYT (ChrisRUEcon). Hoisted from comments.
I am sorry to see the @nytimes taking MMT seriously as an intellectual movement. It is the equivalent of publicizing fad diets, quack cancer cures or creationist theories. https://t.co/q1JhAg9CCz

— Lawrence H. Summers (@LHSummers) February 6, 2022
This you? https://t.co/IiyTMUuWq9 pic.twitter.com/W5vNkgWtru

— David Sirota (@davidsirota) February 6, 2022
Summers is probably not the best person to be dispensing advice on how to get confirmed to the Federal Reserve. https://t.co/uGIUAHEK6k

— Matt Stoller (@matthewstoller) February 7, 2022
Sports Desk
Kill Me Now
Andrew Cuomo Plans Comeback Months After Resigning Amid Sexual-Harassment Claims WSJ
Biden Administration
Manchin's Likely Backing of Biden SCOTUS Pick Reflects Court's Conservative Role TruthOut

Biden's dangerous refusal to reverse Trump's Western Sahara policy Responsible Statecraft
Are the Democrats in trouble? Gallup editor explains why the real story is that Americans hate both parties AlterNet
'Taking the Voters Out of the Equation': How the Parties Are Killing Competition DNUZ
Trump Transition
'He never stopped ripping things up': Inside Trump's relentless document destruction habits WaPo

Trump White House staffers frequently put important documents into 'burn bags' and sent them to the Pentagon for incineration, report says Business Insider
Big Brother IS Watching you Watch
The Hidden Failure of the World's Biggest Privacy Law Gizmodo
Tunisia's top legal body turns against President Saied Al Jazeera
Syraqistan
US outruns regional states in race for Kabul Asia Times

REP. PRAMILA JAYAPAL FORCED VOTE ON BIDEN'S STRANGLING OF AFGHAN ECONOMY Intercept
India
A king could have commanded the worst atrocities on enemies and yet built awe-inspiring temples' Scroll

A Year Since Chamoli Disaster, Himachal's Dam-Building Spree Unabated The Wire
This is how Bangladesh can avoid the middle income trap Dhaka Tribune
China?
Will China's Tall Space Goals Spur Further Competition? The Diplomat
Antidote du Jour. Tracie H. "A snowy egret at the Huntington Beach Central Park in Huntington Beach, California.":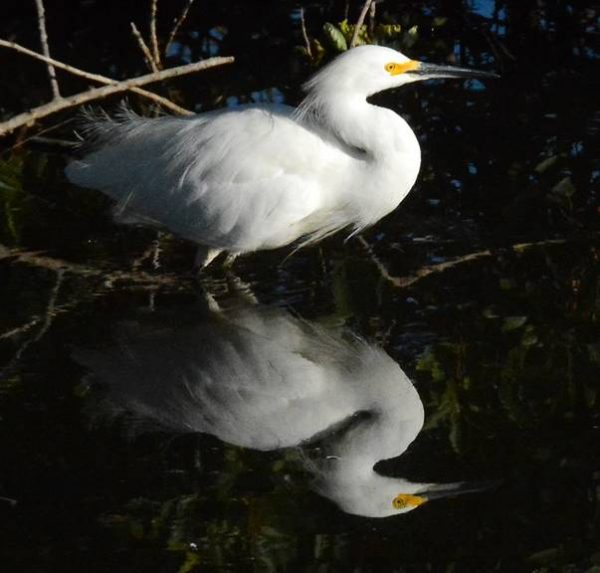 See yesterday's Links and Antidote du Jour here.