Dear patient readers,
Lambert and I, and many readers, agree that Ukraine has prompted the worst informational environment ever. We hope readers will collaborate in mitigating the fog of war — both real fog and stage fog — in comments. None of us need more cheerleading and link-free repetition of memes; there are platforms for that. Low-value, link-free pom pom-wavers will be summarily whacked.
And for those who are new here, this is not a mere polite request. We have written site Policies and those who comment have accepted those terms. To prevent having to resort to the nuclear option of shutting comments down entirely until more sanity prevails, as we did during the 2015 Greek bailout negotiations and shortly after the 2020 election, we are going to be ruthless about moderating and blacklisting offenders.
–Yves
P.S. Also, before further stressing our already stressed moderators, read our site policies:
Please do not write us to ask why a comment has not appeared. We do not have the bandwidth to investigate and reply. Using the comments section to complain about moderation decisions/tripwires earns that commenter troll points. Please don't do it. Those comments will also be removed if we encounter them.
P.P.S. One of our mods is on holiday till the end of the month, so comment liberation may take longer than usual. We are very sorry! Please be patient.
* * *
Experience: I let a baby bird nest in my hair for 84 days Guardian (Dr. Kevin)
Photographer Captures Rare Glimpse of Siberian Tiger in Its Natural Environment My Modern Met
Levantine overkill: 1.5 million years of hunting down the body size distribution ScienceDirect (resilc)
Nearby star could explain why our sun didn't have sunspots for 70 years PhysOrg (Kevin W)
Thousand-year-old oaks seed experimental 'super forest' BBC (David L)
#COVID-19
Science/Medicine

How can infections grow this fast when up to 30% have already been infected in the last Omicron wave? Well, for starters, BA.2 is quickly growing past 50% of infections and it is 30-50% more transmissible than the first Omicron wave (BA.1).

— Bill Comeau ???? (@Billius27) March 24, 2022

GM has warned of this being possible from the get-go (hat tip guurst):

3/

…that reinfections were more severe than first ones in terms of hospital admission—and also occur frequently. pic.twitter.com/3QzFssZ0Q1

— Chris Turnbull (@EnemyInAState) March 24, 2022

Asia

Hong Kong showing China how to live with the virus Asia Times. Kevin W: "ROTFLMAO."
Climate/Environment
Kim's 'monster' ICBM test kills four years of restraint Asia Times (Kevin W)
Brexit
"Northern Ireland has again been caught in the backwash of Tory immigration paranoia. Non-Irish EU citizens will lose the free, automatic access via the Common Travel Area to Northern Ireland, which is still in the EU Single Market. That is a breach of the spirit of the protocol" pic.twitter.com/ZBVxMZwWjW

— Brexit Bin ????? #BrexitReality (@BrexitBin) March 24, 2022
Old Blighty
P&O ferry detained over crew training concerns, says coastguard agency Guardian (Kevin W)
Tübingen: Europe's fiercely vegan, fairy-tale city BBC (resilc)
Not So Cold New Cold War
Update on the Military Situation in Ukraine Larry Johnson (Chuck L)

From the French Ministry of Defense (hat tip Moon of Alabama), Ukraine : point de situation

One month into the Russian special operation in the Ukraine The Saker (Micael T). Pretty critical of Russians forces not doing enough in the way of post-Nazi-clearout administration.

Speech of the Head of the Main Operational Directorate of the General Staff of the Armed Forces of the Russian Federation Colonel General Sergei Rudskoy via Moon of Alabama. The English language version of the Russian government sites were accessible again overnight (I wanted to see if there was a published full text of Putin's remarks on gas-for-roubles, but the President's site didn't have it). So this and other records might still be accessible from the West, at least for now.

Naïve Militarism and the "Lessons" of Neville Chamberlain The Racket (dk)

* * *

President Biden and European Commission President Ursula von der Leyen on Reducing Europe's Dependence on Russian Energy C-SPAN (Kevin C)

Diesel Crisis In Europe Worsens As Austrian Energy Giant Limits Sales OilPrice (resilc)

German Industry Powerhouse Shaken to Core by War in Ukraine Bloomberg

Lessors worry as deadline looms for return of Russian planes RT (Kevin W)

* * *

Washington Helped Trigger The Ukraine War American Conservative (guurst)

State Department: Blinken Hasn't Spoken With Russian FM Since Before Invasion Antiwar.com. Kevin W: "Nearly seven weeks? Inconceivable."

Ukraine Could Turn Into Another Endless War, Especially if NATO Decides More Than Just Peace is Needed CounterPunch (resilc)

From guurst. No backstory, but notice a child is shrink-wrapped too:

Uma criança amarrada junto com seu pai, deixadas para morrerem de frio, esse é o governo do @ZelenskyyUa , é isso que os porcos americanos @JoeBiden apoiam!@Nilsonhandebol @matheuspggomes @LeonelRadde #LulaPresidente2022 BOLSOLÃO DO MEC Milton Ribeiro URUCUM Bananinha pic.twitter.com/fCtfRa62PD

— ?️NTIF?️ LUL?️ 13?????? (@etdeesquerda) March 22, 2022

EU governments are terrorizing journalists Defend Democracy

Is Ukraine Barreling Toward a COVID Surge? Atlantic. Resilc: "Look at EU rates, how could they not……"

Cuba offered medical care to these children free of cost, only asking the USSR to pay for their flights.
Radiation treatment at this time, for just a single patient,cost more than the transportation for 100 people.
Cuba did all of this during its worst economic crisis in the 90s

— ????????? ? (@LaborwaveCCCP) March 23, 2022

Ukrainian President Zelensky in talks with Academy to make Oscars appearance New York Post. (J-LS). Kill me now
Lula Counters FBI-Backed "Corruption" Prosecution to Lead Brazil's 2022 Presidential Race Mint Press (guurst)
Syraqistan
Saudi Aramco's Jeddah oil depot hit by Houthi attack Al Jazeera. Kevin W: "More oil shortages?"

UN Special Rapporteur says Israel is committing 'pitiless' apartheid in new report Mondoweiss (guurst)

Yemen promises 'unprecedented surprises' for Saudi Arabia during eighth year of war The Cradle (guurst)

Taez, Yemen.

Start of the new school year. pic.twitter.com/S53FyFS2B9

— Pepe Escobar (@RealPepeEscobar) March 21, 2022

Saudi Arabian Grand Prix will go ahead after missile attack BBC

We Have New Evidence of Saudi Involvement in 9/11, and Barely Anyone Cares Jacobin (furzy). Releasing this during the Ukraine war is tantamount to a Friday in August release.
Assange
An open letter to British PM Boris Johnson: a modest proposal of a prisoner exchange Gilbert Doctorow. Won't evah happen because this is a US drill, and Navalny is barely known here (aside from intel-state-so-mad-they-can't-see-straight hatred of Assange).
Imperial Collapse Watch
Our Elites Need to Recognize that America's 'Unipolar Moment' is Over RealClearDefense (Kevin W)

Roaming Charges: Both Ends Burning CounterPunch (resilc). On Madeline Albright.
Biden
TK Mashup: the Media Campaign to Protect Joe Biden Passes the Point of Absurdity Matt Taibbi
Trump
The "watermarked ballots" theory Ginni Thomas texted Mark Meadows. Slate (furzy)
Supremes
The Memo: Democrats hope GOP overplayed hand in Jackson hearings The Hill
Utah enacts anti-trans sports ban after Republican lawmakers override GOP governor's veto CNN (Kevin W)
Police State Watch
The Met Just Apologised After Strip-Searching Me. I Don't Believe a Word of It Novara Media (guurst)
Irate Google workers lash out at execs for cutting WFH staff salaries during heated town hall meeting – while those returning to tech titan's California HQ are furious the BIDETS are being removed from restrooms Daily Mail. In a possible zeitgeist shift, not only no Ukraine stories above the fold, but not that many period.
Digital Markets Act: EU targets Big Tech with sweeping new antitrust rules CNBC (J-LS)
Why Boeing pilot Forkner was acquitted in the 737 MAX prosecution Seattle Times (furzy)
Class Warfare
Antidote du jour. CV sent this as while back: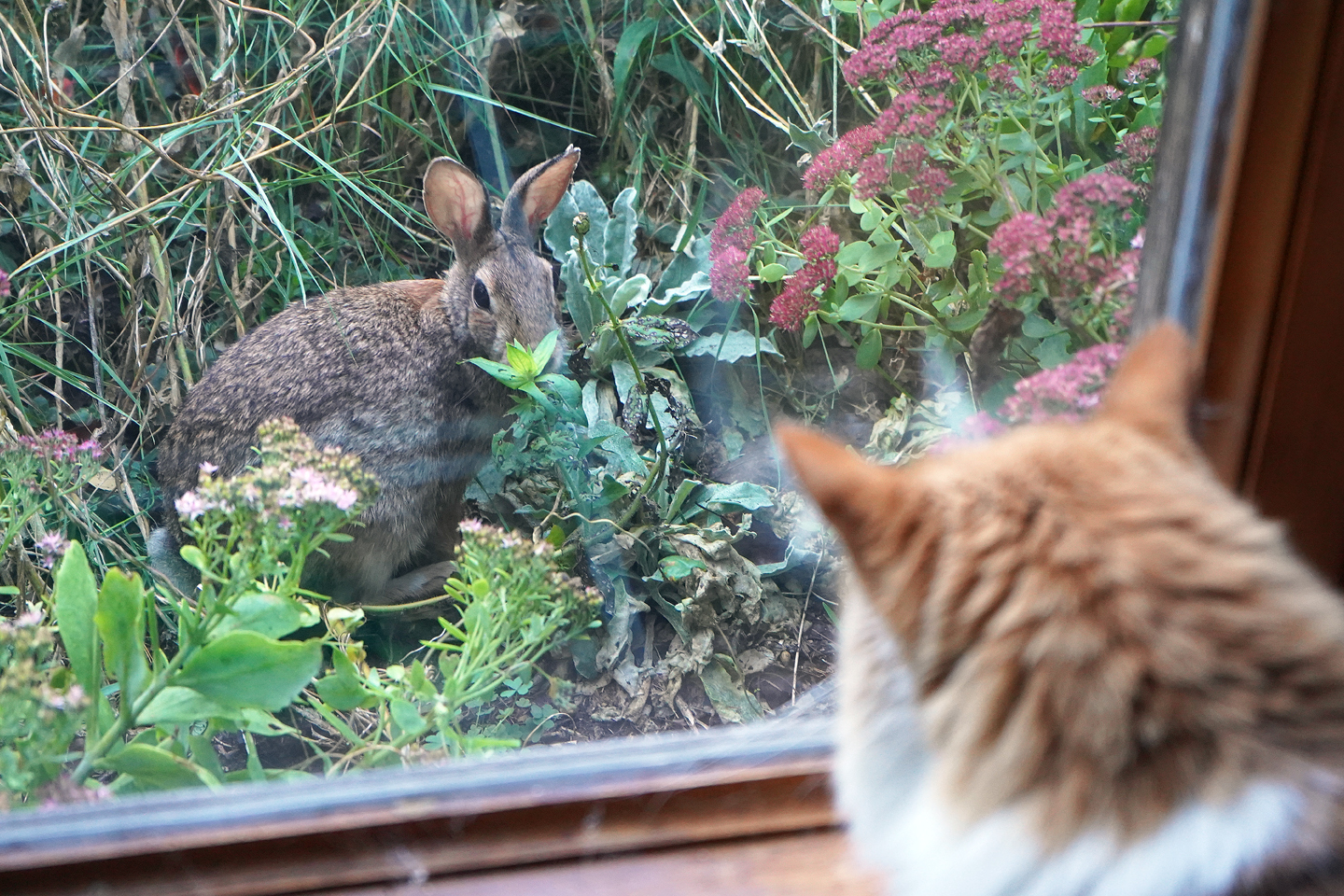 And a bonus (guurst):
? This Squirrel family pic.twitter.com/rNSnoLF7PK

— Nature Is Metal (@NatureIs_Metal) March 25, 2022
See yesterday's Links and Antidote du Jour here.