Patient readers, Ukraine ate Links once again, I am sorry to say. –lambert
Largest shock wave in the universe is 60 times larger than the Milky Way, new study finds Space.com
Fed troubleshoots 'master account' issue Banking Dive
Climate
#COVID19
So, the whole idea is to make you think you're crazy for caring. @KatherineJWu's article on the new @CDCgov #COVID19 guidelines blows the lid off this scandal happening in real-time and in plain sight. The US' new COVID policy is a disgrace. Full stop. https://t.co/l7BTg42MmQ

— Gregg Gonsalves (@gregggonsalves) March 2, 2022

The neologism 'necrosecurity' describes the cultural idea that mass death among less grievable subjects plays an essential role in maintaining social welfare and public order. In the early months of the novel coronavirus pandemic in the United States, this perspective on the social value of death emerged in diverse contexts, particularly in claims that deaths were a necessary consequence of returning economies to normal. Necrosecurity discourse encourages audiences to perceive coronavirus fatalities as neither preventable nor exceptional, and to perceive themselves as facing little risk of infection or death. Overlooking the realities of infectious disease epidemiology, these accounts portrayed COVID-19 as a mild disease and imagined a population of robust and physically normative individuals who would survive an epidemic unscathed and ready to return to work. These appeals articulate with powerful cultural tropes of survivorship, in which statistical calculations of relative risk and life chances—ostensibly cited to inspire hope for an individual outcome—conceal a zero-sum calculus in which ill or susceptible individuals are pitted against one another. In contrast to the construct of biosecurity—the securing of collective life against risk—necrosecurity paradoxically imagines the deaths of vulnerable others as a means of managing shared existential dangers.

* * *
China?
Taiwan wants to join the Quad, Lai tells delegation Taipei Times
Myanmar
Leaked document confirms Myanmar junta is arming anti-resistance militias Myanmar Now. The rainy season starts in May. It doesn't look like the Tatmadaw will have eliminated the NUG by that point.

Myanmar releases celebrities jailed for anti-military views, issues pardons South China Morning Post

Telenor's fire sale of troubled Myanmar unit includes $100m in funds Deal Street Asia

Mitch McConnell?????

Today I met with Senator Mitch McConnell's team to plan our strategy forward to end the genocidal military junta's reign of terror against the entire population of Myanmar and build federal democratic union for ALL the people of Myanmar . We discussed the Burma Bill, the NDAA.. pic.twitter.com/r5Cq9EJM7R

— Dr. Sasa (@DrSasa22222) March 2, 2022

What's McConnell's angle?
India
Scoop: U.S. recalls cable saying India and UAE "in Russia's camp" Axios. State Department high on its own supply.

India's Russia Links Put Ukraine Condemnation on Hold Asia Sentinel
Syraqistan
China buys more Iranian oil now than it did before sanctions, data shows Hellenic Shipping News
New Not-So-Cold War
Ukraine Conflict Assessment 13 Institute for the Study of War. The Kagans' newest map:

More on maps (1): Potential cauldron:

We don't get many maps of Ukrainian positions in English soc media, for all the OSINT noise here. This gives a sense of size of Ukr forces concentrated on LNR/DNR line of contact—and how dire it'll be if RU succeeds in encircling them from NW and S/SW. https://t.co/1dwxeKsZI0 pic.twitter.com/tWyi06bSTE

— Mark Ames (@MarkAmesExiled) March 2, 2022

More on maps (2):

A lot of people try to make sense of the current crisis with maps, so why don't we talk a bit about why the approach of the majority of media in this regard is not the best. And why it might actually (inadvertently) represent the way Putin wants us to think. (Source: Guardian) 1/ pic.twitter.com/uv6FsOXZ4v

— Mateusz Fafinski (@Calthalas) March 2, 2022

In other words, the Russian columns are moving along roads. That doesn't necessarily equate to controlling territory (see the Kagan's map), although that may follow.

One week into the Russian special operation in the Ukraine – update The Saker. Read all the way to the end.

Calls for Ukrainian no-fly zone, though still a minority, are growing and dangerous (video transcript) Glenn Greenwald

The U.S. is pushing Russians to defy Putin. But don't call it regime change. Politico

* * *

To Punish Putin, the World Turned Finance Into a Weapon of War Bloomberg

Russia's biggest lender Sberbank exits Europe Al Jazeera

Harsher sanctions against Russia could hurt U.S. banks American Banke

Russian shipping blacklist revealed as EU readies port ban Lloyd's List. The deck: "UK confirms Russian cargoes aboard non-Russian owned vessels will be free to shuttle between Russian and UK ports, leaving a loophole in the vessel ban to keep energy supplies from Russia flowing into the UK."

* * *

U.S. delays ICBM test-launch in bid to de-escalate Russia nuclear tensions Reuters

Russia space agency head says satellite hacking would justify war -report Reuters

False Claims of U.S. Biowarfare Labs in Ukraine Grip QAnon Foreign Policy but U.S. to Aid Ukraine in Countering Bioweapons WaPo (2005).

* * *

Symbol Manipulation (1): How it started:

The biggest plane in the world "Mriya" (The Dream) was destroyed by Russian occupants on an airfield near Kyiv. We will rebuild the plane. We will fulfill our dream of a strong, free, and democratic Ukraine. pic.twitter.com/Gy6DN8E1VR

— Ukraine / Україна (@Ukraine) February 27, 2022

How it's going:

Update on the information of #AN225 "Mriya" aircraft: Currently, until the AN-225 has been inspected by experts, we cannot report on the technical condition of the aircraft.

Stay tuned for further official announcement.#StopRussia #StopRussiaAggression #Ukraine pic.twitter.com/EHyHVFJJXc

— ANTONOV Company 🇺🇦 (@AntonovCompany) February 27, 2022

And — of course! — children!

This is a son of my friend Kateryna. She made this photo today after the shelling on the biggest plane in the world by Russians. The plane was called Mriya (Dream).
She wrote: You can destroy the plane, but it is impossible to destroy the Ukrainian Dream!#StandWithUkraine pic.twitter.com/dAuO1V0DoR

— Oleksandra Matviichuk (@avalaina) February 27, 2022

NOTE If there are pictures of the destroyed Mriya on the Twitter, I can't find them.

Symbol Manipulation (2): Snake Island: Ukraine says troops who swore at Russian warship are alive BBC

Symbol Manipulation (3): The 'Ghost of Kyiv' Is The Mythical Hero Ukraine Needs Right Now The Drive

Symbol Manipulation (4): Enter the woke:

I wanted to take a moment to talk about MASCULINITY – it's deployment by Putin, the historic resonance, how it's connected to R. individual and state health, and what it might mean to Putin's war in Ukraine. (THREAD)https://t.co/4XVcs12I7y

— Tricia Starks (@tricia_starks) March 2, 2022

To my mind, if "manly posturing" is what increases life expectancy, then maybe our own leadership should try it?

* * *

Ukraine: Middle Eastern states eye cost of hedging bets The Turbulent World of Middle East Soccer

Germany to ship anti-aircraft missiles to Ukraine — reports Deutsche Welle

As Ukraine Rallies Nation to Defend from Russia, Far-Right Joins the Fight Newsweek
Biden Administration
One Year, 14 Metrics: The State of Biden's Presidency Bloomberg

NIH foundation taps top Merck exec — and oft-cited woman of the year — Julie Gerberding to steer public-private R&D initiative Endpoints News
Capitol Seizure
Jan. 6 committee says Trump violated multiple laws in effort to overturn election Politico
Our Famously Free Press
In Ukraine reporting, Western press reveals grim bias toward 'people like us' LA Times. Scratch out "Ukraine," write in "All."
Class Warfare
COVID Has Made Global Inequality Much Worse Joseph Stiglitz, Scientific American

From Alabama to Utah, Efforts to Vaccinate Medicaid Enrollees Against Covid Run Into Obstacles Kaiser Health News
Antidote du jour (via):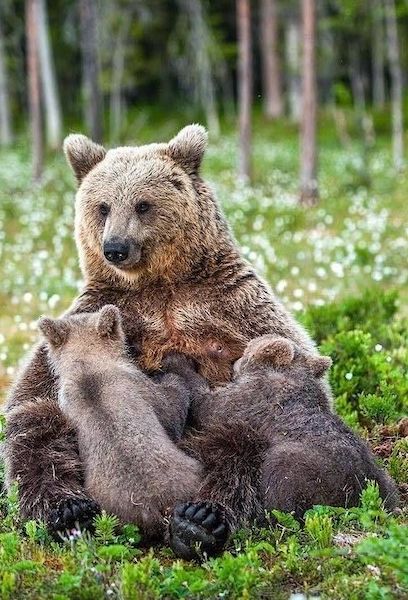 See yesterday's Links and Antidote du Jour here