Yves here. The US is going through the motions of preserving its ability to implement a transportation mask mandate in the future. Even though the DoJ did file an appeal, it did not also seek an emergency stay, which is what you'd expect if you regarded the extension of the mask mandate as important for public health.
As Safety First remarked in comments yesterday:
I remain vaguely floored, though unsurprised, by the fact that this decision is a "thing" at all.

To be sure, I am not a professional attorney, and for whatever reason no-one is inviting me to play one on the telly. That said, I have "lived" through a whole slew of corporate legal spats, especially in a bankruptcy context, and quite literally 99.5% of the time no-one cares about the District Court decision in the slightest, because 99.5% of the time it will be automatically appealed by whichever party is the loser. You always started to pay attention only when the case reached the Appeals Court level, at which point the issue would actually get resolved and the opinions would be worth reading for anything other than entertainment value.

And yet here we have the Biden White House sit there for at least a full day, with Psaki saying we might consider appealing based on a DoJ review (CNBC now claims they WILL appeal, by the way), pretending as if the District Court – whoever happens to be the judge (Gumby!) – actually matters, and then you have a whole mess of press articles on how bad the judge slash decision slash whatever is. I mean, either this is West Wing Brain on full display, and these people have no clue how to do legal cases or how legal precedent works, or they genuinely thought they could let a District Court kill this and then pretend to be utterly helpless to do anything about it…

…but like I said, it looks like an appeal is coming, so we're back to the 99.5% principle.
I have to go to NYC next week for a procedure that the MD attempted in her office last month, but it turns out I need heavier-duty equipment than she had, so we are now having Attempt 2 as a hospital outpatient. That means I have to fly with no mask mandate. A trusty WSJ table shows I am safe only for 2.5 hours with my trusty N95:
With infections surging due to the Omicron variant, physicians are now urging people to ditch cloth face masks and instead recommend pairing cloth masks with surgical models or moving on to stronger respirator masks https://t.co/Fy02Rbyz1z pic.twitter.com/vQNi8J8ftH— WSJ Health (@WSJhealth) January 6, 2022
So I am going to wear my Darth Vader P100 mask for part of the trip and then the N95 for a max of 2.5 hours. I'd wear the P100 all the way, it's comfortable for breathing, save for the fact that even the large size pinches my face. I hope it makes everyone very nervous: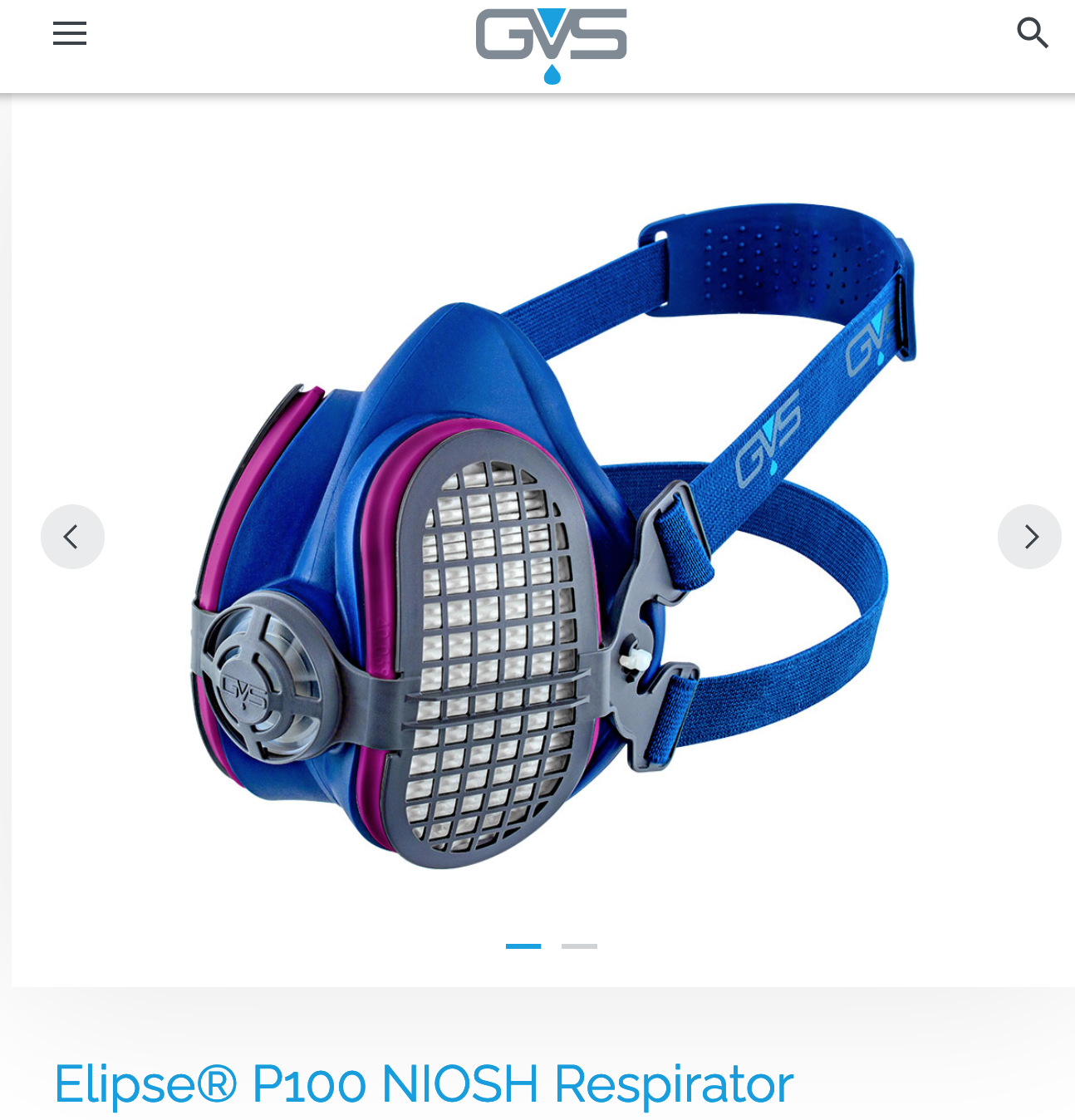 By Jessica Corbett. Originally published at Common Dreams
The Biden administration on Wednesday appealed a federal judge's ruling that struck down a mask mandate for public transportation.
After a Florida-based judge appointed by former President Donald Trump killed the mask mandate on Monday, the U.S. Department of Justice (DOJ) said Tuesday that it would appeal the decision if the Centers for Disease Control and Prevention (CDC) determined the policy was still necessary given the current state of the Covid-19 pandemic.
In the face of mounting pressure from public health experts and advocates, the CDC requested the appeal, saying in a statement that "at this time an order requiring masking in the indoor transportation corridor remains necessary for the public health."
"CDC will continue to monitor public health conditions to determine whether such an order remains necessary," the statement continued, adding that the federal agency "believes this is a lawful order, well within CDC's legal authority to protect public health."
Citing the CDC's assessment, Anthony Coley, a DOJ spokesperson, confirmed on Twitter that the department filed a notice of appeal.
BREAKING: DOJ officially appeals the court ruling that tossed the federal mask mandate on public transportation at the request of the CDC. https://t.co/I8d8YsKHB2 pic.twitter.com/H4aWsd5lYm

— Rob Legare (@RobLegare) April 20, 2022

Scientist Lucky Tran said that he is "glad the CDC is at least doing the bare minimum and appealing the ridiculous court decision to overturn the transportation mask mandate!"
Groups including People's CDC—of which Tran is a member—and Marked by Covid had called on the Biden administration to fight the right-wing judge's ruling.
Marked by Covid noted that Wednesday's filing does not include a request for an emergency stay that would reimpose the mandate until a decision is made by a higher court.
.@WhiteHouse @TheJusticeDept's appeal does not include a *stay* to require masks on transportation again ASAP. They're protecting @CDCgov's future power, NOT protecting us from #COVID19 NOW.

Demand a stay ASAP: https://t.co/a5s8PZBUfE#CovidIsNotOver #COVIDisAirborne https://t.co/4dGFj6z8Qw

— Marked By Covid #FBLC (@MarkedByCovid) April 20, 2022

In addition to announcing the request that DOJ appeal Monday's ruling, the CDC reiterated Wednesday that it "continues to recommend that people wear masks in all indoor public transportation settings."
"As we have said before, wearing masks is most beneficial in crowded or poorly ventilated locations, such as the transportation corridor," the agency added. "When people wear a well-fitting mask or respirator over their nose and mouth in indoor travel or public transportation settings, they protect themselves, and those around them, including those who are immunocompromised or not yet vaccine-eligible, and help keep travel and public transportation safer for everyone."
'To be clear: We are recommending everyone wear masks on planes. That is what the CDC is recommending, that is the public health guidance we are following' — On Wednesday, Jen Psaki reiterated the Biden admin's stance on public transport masking pic.twitter.com/D2yACerO0p

— NowThis (@nowthisnews) April 20, 2022

White House Press Secretary Jen Psaki told CNN+'s Chris Wallace Wednesday night that the appeal is important "to ensure the CDC's authority and ability to put in mandates" for future crises.
"We know there's going to be ups and downs in this pandemic, we're all ready for it to be over," she added. "But we want to ensure that our public health experts are able to take steps, if needed, in the future."