Lambert and I, and many readers, agree that Ukraine has prompted the worst informational environment ever. We hope readers will collaborate in mitigating the fog of war — both real fog and stage fog — in comments. None of us need more cheerleading and link-free repetition of memes; there are platforms for that. Low-value, link-free pom pom-wavers will be summarily whacked.
And for those who are new here, this is not a mere polite request. We have written site Policies and those who comment have accepted those terms. To prevent having to resort to the nuclear option of shutting comments down entirely until more sanity prevails, as we did during the 2015 Greek bailout negotiations and shortly after the 2020 election, we are going to be ruthless about moderating and blacklisting offenders.
–Yves
P.S. Also, before further stressing our already stressed moderators, read our site policies:
Please do not write us to ask why a comment has not appeared. We do not have the bandwidth to investigate and reply. Using the comments section to complain about moderation decisions/tripwires earns that commenter troll points. Please don't do it. Those comments will also be removed if we encounter them.
* * *
Sharp pictures! James Webb Space Telescope completes alignment in huge milestone Space.com
U.S. economy shrinks in first quarter; trade, inventories mask underlying strength Reuters
Looking for the Silver Linings in Shrinking GDP John Authers, Bloomberg
Growth slows and prices rise as stagflation stalks eurozone FT
Climate
Avoiding ocean mass extinction from climate warming Science. "[U]nder business-as-usual global temperature increases, marine systems are likely to experience mass extinctions on par with past great extinctions based on ecophysiological limits alone. Drastically reducing global emissions, however, offers substantial protection, which emphasizes a need for rapid action to prevent possibly catastrophic marine extinctions."

Rising dissolved organic carbon concentrations in coastal waters of northwestern Borneo related to tropical peatland conversion Science. See NC on peat here, here, and here.

Climate change increases cross-species viral transmission risk (accepted manuscript) Nature. From the Abstract: "We predict that species will aggregate in new combinations at high elevations, in biodiversity hotspots, and in areas of high human population density in Asia and Africa, driving the novel cross-species transmission of their viruses an estimated 4,000 times. Because of their unique dispersal capacity, bats account for the majority of novel viral sharing, and are likely to share viruses along evolutionary pathways that will facilitate future emergence in humans. Surprisingly, we find that this ecological transition may already be underway, and holding warming under 2 °C within the century will not reduce future viral sharing. Our findings highlight an urgent need to pair viral surveillance and discovery efforts with biodiversity surveys tracking species' range shifts, especially in tropical regions that harbor the most zoonoses and are experiencing rapid warming."

How Okra Could Clean Up Our Drinking Water Texas Monthly

Why the Great American Lawn is terrible for the West's water crisis CNN
#COVID19
South Africa is being hit hard by COVID again. What that means for the U.S., if anything, remains unclear USA Today. At a minimum, it means this:

(I'm sure this map is not complete, but it makes the point well enough. Here's another with more East Coast.) Thread on new South African BA.4 and BA.5 lineages:

Pre-print Out – Continued Emergence and Evolution of Omicron in South Africa: New BA.4 & BA.5 lineages – https://t.co/llcagIwEtI – In this thread, we explain the origin, evolution, and epidemiology of the new Omicron lineages causing the increase of infections in SA. pic.twitter.com/fbMxH61OpB

— Tulio de Oliveira (@Tuliodna) April 28, 2022

Party like it's 2019!

LAX sees 1 million monthly international travelers for first time since pandemic's start LA Times

* * *

Why Nasal Sprays Are Poised to Be the Next Weapon for Fighting Covid Bloomberg. "[Marty Moore of Meissa Vaccines Inc.] remains convinced there's ample reason to build immunity against Covid in the nose and throat. 'You're going to need this, you're going to want this, because it's the endgame,' Moore says. Sure, boosters of the current vaccines can reduce infections, but only temporarily, like tapping snooze on an alarm clock. 'Then it just repeats,' he says. 'If you want to stop hitting the snooze button, we need to actually block transmission.'" Serious coverage and well worth a read, and good to see this topic make it into the business press at last.

Moderna files for U.S. authorization of COVID shot for kids under 6 Reuters

* * *

Risk factors for severe COVID-19 differ by age for hospitalized adults Nature. Retrospective study, n = 6906. From the Abstract: "[F]or hospitalized patients, sex and chronic comorbidities had lower predictive value than vital signs and laboratory results."

Why does the Omicron Variant Largely Spare Olfactory Function? Implications for the Pathogenesis of Anosmia in COVID-19 (accepted manuscript) Journal of Infectious Diseases. From the Abstract: "The omicron variant causes much less olfactory dysfunction than the previous variants. Here we discuss potential mechanisms how omicron may change tissue tropism and spare olfactory function. The new mutations make omicron more hydrophobic and alkaline compared with previous variants which may reduce penetration of the mucus layer."

The Impact of Evolving SARS-CoV-2 Mutations and Variants on COVID-19 Vaccines American Society for Microbiology. From the Abstract: "[V]arious mitigation strategies are under investigation to address the potential for reduced efficacy or effectiveness against current and future SARS-CoV-2 variants, including modification of vaccines for certain variants (including omicron), multivalent vaccine formulations, and different delivery mechanisms."

* * *

Life expectancy in Chicago declined during 1st year of COVID pandemic, especially for people of color ABC. Live your life!
China?
Political stakes high as Beijing responds to virus outbreak AP

Shanghai Uses Crowdsourcing to Survive Covid-19 Lockdown as Social Support Breaks Down WSJ. Local government debacle.

China economy: Politburo vows new tools, refined policies will help address coronavirus-induced turmoil South China Morning Post

China in 'deep crisis', says Hong Kong private equity chief FT

* * *

Do we have a China hand who can bring home the Ukraine v. "The Romance of Three Kingdoms" comparison?

Wow. The depth of analysis – through the prism of Chinese classic "Romance of the Three Kingdoms" – of this young girl is infinitely more profound and subtle than most grownups in the West.

What answer would you get from a kid in the West, besides "it's good v bad"? 🤔 https://t.co/Y4r4fkNOzB

— Arnaud Bertrand (@RnaudBertrand) April 28, 2022

Tiktok, so….
Blinken to detail U.S. national strategy for China in coming weeks Reuters. Swell.
Myanmar
NUG settling in for long fight against junta Frontier Myanmar. The Tatmadaw had to destroy NUG and the PDFs before the rainy season. They failed.
Syraqistan
China and Iran set to step up defence cooperation South China Morning Post
UK/EU
Tell us who you really are, Keir Starmer The New Statesman

Seems legit:

A mysterious one-day directorship, a £491k loan, a Cayman Island firm specifically designed to keep banking bonuses offshore and a flat refusal to answer the Eye's question about any of it: the new Eye attempts to untangle the issues around Sajid Javid's dubious non-dom status. pic.twitter.com/NWqjXzyVhN

— Private Eye Magazine (@PrivateEyeNews) April 27, 2022

As the Tories saw across the NHS's windpipe with a rusty knife:

Category 2s. These are still critically important; "needing rapid assessment and transport": includes intense chest pain and strokes.

So a *mean* pushing past an hour is … terrifying.

And in the South West: mean was 1hr 53 minutes with 90th %ile waits at 4hr 31 (not a typo). pic.twitter.com/R3NH1i41KE

— Paul Mainwood (@PaulMainwood) April 28, 2022

The French Left Is Uniting Around Jean-Luc Mélenchon's Radical Agenda Jacobin. Too bad they couldn't do this in the Presidential election;

Nearly half of France's nuclear reactors taken offline, adding to electricity demand on European grid Sky News
New Not-So-Cold War
The dogs won't eat the dog food:

Americans under age 35 are the age-group that is least supportive of US taking action in Ukraine that could increase the risk of war with Russia.https://t.co/L9wBJsFoou pic.twitter.com/FHNXo90ONY

— Erik Sperling 🌍 #UnfreezeAfghanistan (@ErikSperling) April 28, 2022

Despite a pervasive propaganda campaign of unprecedented proportions, worse even than Iraq WMDs.

* * *

Russia's halt of European gas could see 'catastrophic' winter pricing, veteran trader warns CNBC

* * *

Sitrep: Operation Z The Saker

Julian Röpcke reports for Bild, so he's not some sorta peacenik:

Today is another grim day for Ukraine.
And as much as I understand your anger, dear Ukrainians, I'm gonna report what's happening, not what you would like to happen.
Better times will come, hopefully. But right now, Russia is crushing the Ukrainian defense in many areas.

— Julian Röpcke🇺🇦 (@JulianRoepcke) April 28, 2022

While fueling Ukraine proxy war, NATO and EU are militarizing the Balkans Multipolarista

Russia vows "lightning" response to NATO as war threatens to spill beyond Ukraine WSWS

* * *

Towards The Abyss (interview) Volodymyr Ishchenko, New Left Review. A very detailed review of the bidding. As usual witih NLR, fire up the espresso machine, but well worth a read.

* * *

The Reluctant Peacemaker Foreign Policy. U.N. Secretary-General António Guterres.

How Russia Beat America to the Hypersonic Missile Popular Mechanics
Musk Buys Twitter
Ten immediate Twitter fixes for Elon Musk The Reformed Broker. Sensible.

Musk told banks he will rein in Twitter pay, make money from tweets, sources say Reuters

Musk is right:

Suspending the Twitter account of a major news organization for publishing a truthful story was obviously incredibly inappropriate

— Elon Musk (@elonmusk) April 26, 2022
Supply Chain
Heat wave scorches India's wheat crop, snags export plans AP

Brazil's Drought: The Trigger that Could Take Corn Prices Higher? AgWeb
Port congestion in mainland China continued to remain high with extended lockdown measures Hellenic Shipping News
Health Care
Medicare Advantage Plans Often Deny Needed Care, Federal Report Finds NYT

FDA Proposes Ban on Menthol Cigarettes MedPage Today
Imperial Collapse Watch
Is Everything Falling Apart? Nonzero Newsletter
Class Warfare
Why Aren't Rich People Happier? A Wealth of Commonsense. "Well, money is money. I mean you can't buy happiness, sir, but it sure takes the sting out of being unhappy." –John D. MacDonald, Darker than Amber.

Bonds of Inequality w/ Destin Jenkins (podcast) The Dig. "Destin Jenkins on his book The Bonds of Inequality: Debt and the Making of the American City, which makes a powerful argument about how the ubiquitous and in many ways invisible dependence of American cities on municipal debt to fund basic infrastructure has devastating consequences for democracy and entrenches spatial, racial, and wealth disparities."
Is it possible to describe the complexity and absurdity of motherhood? The Conversation
Antidote du Jour ( via)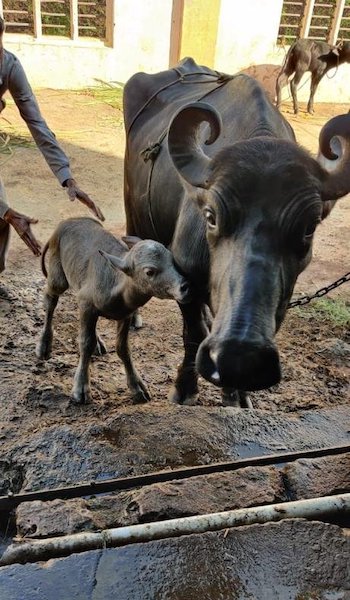 See yesterday's Links and Antidote du Jour here.