Lambert and I, and many readers, agree that Ukraine has prompted the worst informational environment ever. We hope readers will collaborate in mitigating the fog of war — both real fog and stage fog — in comments. None of us need more cheerleading and link-free repetition of memes; there are platforms for that. Low-value, link-free pom pom-wavers will be summarily whacked.
And for those who are new here, this is not a mere polite request. We have written site Policies and those who comment have accepted those terms. To prevent having to resort to the nuclear option of shutting comments down entirely until more sanity prevails, as we did during the 2015 Greek bailout negotiations and shortly after the 2020 election, we are going to be ruthless about moderating and blacklisting offenders.
–Yves
P.S. Also, before further stressing our already stressed moderators, read our site policies:
Please do not write us to ask why a comment has not appeared. We do not have the bandwidth to investigate and reply. Using the comments section to complain about moderation decisions/tripwires earns that commenter troll points. Please don't do it. Those comments will also be removed if we encounter them.
* * *
Archegos founder Bill Hwang arrested on US fraud charges FT. On the Archegos family office, see NC here.
Archegos's Word Was Good Enough for Wall Street's Top Banks WSJ
Reputed federal informant, whistleblower found dead in L.A. after he's reported missing NBC. "[H]e was reported to have turned over a trove of secret files about Deutsche Bank."
Buffett's Berkshire Hathaway needs to be broken up Francine McKenna, FT
Climate
About 6M Californians ordered to cut water use amid drought AP

The Rio Grande is dying and only a new compact will save her Denver Post (dk)

About that death in front of the Supreme Court Will Bunch, Inquirer
#COVID19
As COVID cases 'swell' in the Bay Area, this time it's on you to weigh the risks San Francisco Chronicle. Let 'er rip!

COVID Cases Rise in Coachella Valley After Music Festival Teen Vogue

COVID-19 outbreak hits another Bay Area cruise ship voyage Mercury News.

"It was quite clear that there were a large percentage of passengers that were sick, but unless you self-reported, you were free to keep going and infect other passengers," said Ted Vomacka of Antioch, who said he was among the passengers who tested positive on the ship and was forced to quarantine in separate quarters from from his wife, Larisa, who eventually tested positive after they returned home.

Vomacka and other passengers said they weren't told about the outbreak as it was spreading on board, and there were no screening tests for the virus to identify other potentially infected passengers without symptoms.

"It was obvious from observing all the coughing and hacking that some form of infection was going around," he said.

Live your life!

* * *

Fact Check: Are Child Hepatitis Cases Linked to COVID-19 Vaccines? Newsweek. Case report; case report.

* * *

Population-level implications of the Israeli booster campaign to curtail COVID-19 resurgence Science. From the Abstract: "We used the calibrated model to explore counterfactual scenarios in which the booster vaccination campaign is altered by changing the eligibility criteria or the start time of the campaign and to assess the direct and indirect effects in the different scenarios. The results point to the vast benefits of vaccinating younger age groups that are not at a high risk of developing severe disease but play an important role in transmission. We further show that when the epidemic is exponentially growing the success of the booster campaign is highly sensitive to the timing of its initiation. Hence a rapid response is an important factor in reducing disease burden using booster vaccination."

European studies shed light on long COVID risk and recovery Center for Infectious Disease Research and Policy

Understanding Vaccine Safety and the Roles of the FDA and the CDC NEJM
China?
China policymakers clash over how to counter property slump FT. Commentary:

3/9
It always chose the latter, but ultimately this wasn't sustainable. The more debt rose, the more rising debt itself would undermine growth in the economy. Of course the longer this went on, the more difficult the adjustment would be.https://t.co/EwWPWHvtWX

— Michael Pettis (@michaelxpettis) April 27, 2022

Coronavirus: China urged to be 'more precise and scientific' with controls as economic toll mounts South China Morning Post. Yes, obviously one should err on the side of workers dying.
Western-Led Globalization Might End, but the New Globalization Might Have an Eastern Face E. Ahmet Tonak and Vijay Prashad, Prezzenza
Myanmar
Myanmar court sentences Suu Kyi to 5 years for corruption AP. NGOs will care. The situation on the ground has moved far past Suu Kyi.
Indonesia's palm oil export ban beginning Apr 28 to include crude and refined products: Minister Channel News Asia and Indonesia navy seizes 2 tankers carrying palm oil Reuters
How a powerful dynasty bankrupted Sri Lanka in 30 months Al Jazeera
Syraqistan
Erdogan Plans Meeting With Saudi Crown Prince to Revive Ties Bloomberg
UK/EU
UK-EU trade relationships tumble after Brexit FT

Denmark SUSPENDS its Covid vaccination programme with health chiefs saying virus has been brought under control Daily Mail
Europe's Inner Demons Aurelien's Newsletter
New Not-So-Cold Cold War
* * *

* * *

* * *
Peru police evict indigenous protesters from China-owned MMG mine Reuters
Biden Administration
Will Biden's New COVID Czar Protect The World Or Big Pharma? The Lever

Biden administration unveils 'Disinformation Governance Board' RT (Rev Kev). Hilarity ensues.
Supply Chain
Global Supply Chain Crisis Flares Up Again Where It All Began Bloomberg

China-exposed commodities take a COVID-control tumble Hellenic Shipping News
The Bezzle
Crypto Mortgages Let Homebuyers Keep Bitcoin, Put Down Nothing Bloomberg (ER). What could go wrong?

Working for both opioid maker and FDA wasn't conflict, McKinsey tells committee Reuters
Musk Buys Twitter
Elon Musk, China, and the Biden Collapse Matt Stoller, BIG

How Twitter Gamifies Communication (forthcoming) Applied Epistemology. "Twitter's gamification bears some resemblance with the phenomena of echo chambers and moral outrage porn. In all these phenomena, we are instrumentalizing our ends for hedonistic reasons. We have shifted our aims in an activity, not because the new aims are more valuable, but in exchange for extra pleasure."

On Twitter, Briefly The Convivial Society
Health Care
The doctor who is trying to bring back surprise billing STAT

Are Academic Collaborators Just Useful Pawns to Industry? MedPage Today
Boeing
Boeing delays 777X another year and writes off $1.2B as future costs pile up Seattle Times

Boeing says it lost $660M in Air Force One deal with Trump The Hill. "[P]roduction of the soon-to-be presidential aircraft has been mired in several scandals, including two empty mini tequila bottles that were found on one of the planes set to be used by the White House. A probe separately found that two workers had either failed a drug test or were not credentialed properly to work on the planes."
Class Warfare
Is rent a useful concept? Capital as Power
Antidote du Jour (via)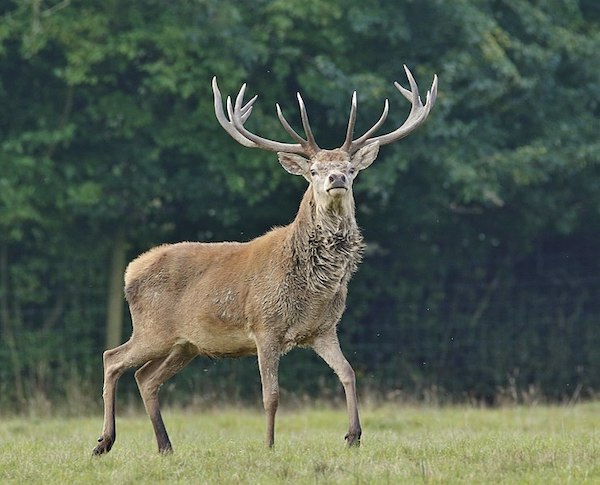 See yesterday's Links and Antidote du Jour here.