Lambert and I, and many readers, agree that Ukraine has prompted the worst informational environment ever. We hope readers will collaborate in mitigating the fog of war — both real fog and stage fog — in comments. None of us need more cheerleading and link-free repetition of memes; there are platforms for that. Low-value, link-free pom pom-wavers will be summarily whacked.
And for those who are new here, this is not a mere polite request. We have written site Policies and those who comment have accepted those terms. To prevent having to resort to the nuclear option of shutting comments down entirely until more sanity prevails, as we did during the 2015 Greek bailout negotiations and shortly after the 2020 election, we are going to be ruthless about moderating and blacklisting offenders.
–Yves
P.S. Also, before further stressing our already stressed moderators, read our site policies:
Please do not write us to ask why a comment has not appeared. We do not have the bandwidth to investigate and reply. Using the comments section to complain about moderation decisions/tripwires earns that commenter troll points. Please don't do it. Those comments will also be removed if we encounter them.
P.P.S. One of our mods is on holiday till the end of the month, so comment liberation may take longer than usual. We are very sorry! Please be patient.
* * *
SIX CLASSIC FILMS FEATURING GASLIGHTING
Crime Reads
How to Love: Matthew Strohl and Rax King on Bad Movies Los Angeles Review of Books
Haunted by Venus Alpinist
The Library Ends Late Fees, and the Treasures Roll In NYT
What to See in the Night Sky for April 2022 TreeHugger
A fresh take on why Octavian won the war against Antony and Cleopatra Ars Technica
Robotic dog will be on patrol in Pompeii Ars Technica
Travel writer Dervla Murphy: 'I'm lucky to still be enjoying being alive' FT
#COVID-19
Not So-New-Cold-War
Missiles hit Ukrainian refinery, 'critical infrastructure' near Odessa port CNA

We Seriously Underestimated Russia; Our Own Propaganda is Killing Us The Reading Junkie

Ukrainian forces retake areas near Kyiv amid fear of traps AP

***

'Hostile environment!' Germany left scrambling as Putin cuts off Gazprom gas supply Express

Lithuania ceasing all Russian gas imports for domestic needs Reuters

Poland Surges Towards Energy Sovereignty  European Tribune. Poland had ended contract for delivery gas from Gazprom —- they get delivery from more sources such as Norway and LNG tankers. By shortage, the gas flows from Germany into Poland via Yamal. Nothing unusual … baby it's cold outside.

The UK Set To Join U.S. In Oil Reserve Release Oilprice

Germany Could Nationalize Parts Of Russian Oil And Gas Giants Oilprice

***

Rand Paul: Promoting negotiations over war doesn't make you a Putin sympathizer Responsible Statecraft

Beware of wartime fake news triggering a run, EU banks told Reuters

***

Beware of the resurgent Russophobia Al Jazeera

Russia will END cooperation on the International space station and will NOT work with Nasa or European Space Agency Daily Mail
If true, then why didn't Biden and Scholz offer to give Zelensky political cover by first publicly declaring NATO would not allow Ukraine to join. Making Zelensky renounce NATO first would've led to his overthrow.https://t.co/C0r4gMTD7l

— Mark Ames (@MarkAmesExiled) April 2, 2022
What really happened at Geneva's crucial biodiversity negotiations? Guardian
Climate Change
Class Warfare
Joe Biden Is Still Fighting Student Loan Debtors Who Declare Bankruptcy  Jacobin

NYC Amazon workers vote to unionize warehouse Fox 5 NYC

'The boss wears Prada… the workers get nada': Vogue boss Anna Wintour faces employees' mutiny over pay and 'unethical practices' Daly Mail
Groves of Academe
Colleges scramble to recruit students as nationwide enrollment plunges WaPo
Biden Administration
As Cuomo weighs a comeback, some political strategists run the other way Politico
Shortages
America Is Finally Taking The Battery Metal Shortage Seriously Oilprice
Health Care
Biden's Health Moonshot Project Syndicate. Mariana Mazzucato, Travis Whitfil.
I am running David Axelrod's Twitter account today so I can red pill his followers into realizing Obama was a bad President. https://t.co/e1WjIjn5pt

— Matt Stoller (@matthewstoller) April 3, 2022
Our Famously Free Press
Your Top Priority is The Emotional Comfort of the Most Powerful Elites, Which You Fulfill by Never Criticizing Them. Glenn Greenwald.

Scoop: Jen Psaki planning to leave White House this spring for MSNBC gig Axios
When Jen Psaki joins MSNBC after leaving the White House, will you get high and watch for entertainment value?

— Matt Taibbi (@mtaibbi) April 2, 2022
Old Blighty
France
Macron's Lead Over Le Pen Narrows in Daily Ipsos Election Poll Bloomberg

Macron holds 1st big rally; Rivals stir up 'McKinsey Affair' AP
Hungary
Orban's Party and Opposition Tied in Poll Before Hungary Vote Bloomberg
Syraqistan
Hell at Abbey Gate: Chaos, Confusion and Death in the Final Days of the War in Afghanistan ProPublica
Sri Lanka
After China, India aid, is IMF help Sri Lanka's best hope as Rajapaksa battles worst economic crisis since independence? South China Morning Post

Sri Lanka imposes curfew amid food, fuel and power shortage protests BBC
India
Pakistan
Pak army chief plays peacemaker, seeks dialogue with India on all disputes Times of India

'I Will Not Resign,' Says Pakistani PM Ahead of No-Confidence Vote Diplomat

PM Imran Khan take lives calls from public on eve of crucial NA vote Dawn.  And for context, see PM unveils 'foreign plot' against his govt Dawn
China?
China's Big Tech crackdown isn't over yet Asia Times
Antidote du Jour (via):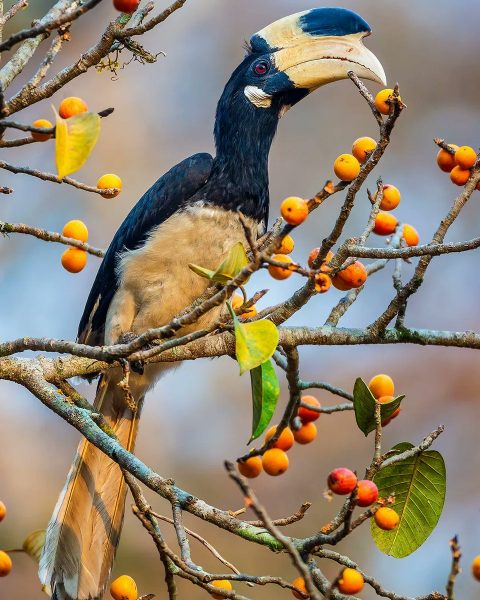 See yesterday's Links and Antidote du Jour here.