Lambert and I, and many readers, agree that Ukraine has prompted the worst informational environment ever. We hope readers will collaborate in mitigating the fog of war — both real fog and stage fog — in comments. None of us need more cheerleading and link-free repetition of memes; there are platforms for that. Low-value, link-free pom pom-wavers will be summarily whacked.
And for those who are new here, this is not a mere polite request. We have written site Policies and those who comment have accepted those terms. To prevent having to resort to the nuclear option of shutting comments down entirely until more sanity prevails, as we did during the 2015 Greek bailout negotiations and shortly after the 2020 election, we are going to be ruthless about moderating and blacklisting offenders.
–Yves
P.S. Also, before further stressing our already stressed moderators, read our site policies:
Please do not write us to ask why a comment has not appeared. We do not have the bandwidth to investigate and reply. Using the comments section to complain about moderation decisions/tripwires earns that commenter troll points. Please don't do it. Those comments will also be removed if we encounter them.
* * *
The nation finding peace underwater
BBC
The Hunt for a Lost Bat New Yorker
Feral pigs are biological time bombs. Can California stem their 'exponential' damage? LA Times
An icy mystery deep in Arctic Canada BBC
Chinese villager with no engineering expertise stopped from 'test-flying' home-made helicopter by alarmed police South China Morning Post
The Download: Chatbots could one day replace search engines. Here's why that's a terrible idea. MIT Technology Review
Killing Wolves to Own the Libs? New Yorker
#COVID-19
New Omicron Recombinant Seems To Be More Transmissible: WHO  The Wire

WHO suspends Covaxin supply through United Nations agencies citing manufacturing deficiencies Scroll

In Setback for India, WHO Disagrees With Govt Data on COVID Deaths The Wire

***

Pressure builds to lift transportation mask mandates KTLA

U.S. global Covid work will 'grind to a halt' without more cash Politico

FDA Shuts Out Its Own Experts in Authorizing Another Vaccine Booster WSJ

***

Overcoming COVID-19 the Bhutanese Way The Diplomat

As Omicron lurks, China plans to stay home for the Ching Ming holiday South China Morning Post
Imagine the state capacity and level of public cooperation needed to do this https://t.co/TnJuw4wtRS

— Adrian Vermeule (@Vermeullarmine) April 3, 2022
New Not-So-Cold War
LIVE Zelensky accuses Russia of committing genocide BBC

Envoy points to Ukrainian shelling of Bucha following Russian troop withdrawal TASS

Bucha: More Lies Gonzalo Lira debunks Bucha video.

Russia, Ukraine and the Law of War: War Crimes Consortium News. Scott Ritter.

Ukraine: Apparent War Crimes in Russia-Controlled Areas Human Rights Watch

***

14 Years Ahead of the Game Craig Murray.

THE WORK TO COME: RUSSIA, UKRAINE, AND THE WEST AT THE NEGOTIATING TABLE War on the Rocks
***
The Investor Who's Sticking With Russia WSJ

UK Mars rover is casualty of war as science severs its links with Russia Guardian

***

Russia threatens to cut off European gas supply Deutsche Welle

Kremlin warns West: rouble-for-gas scheme is the 'prototype' Reuters

Your daily reminder of the stark split between the European rhetoric (war crimes, strong sanctions…) vs the reality (EU imports of Russian gas **via Ukraine** have climbed this morning to a fresh post-invasion high).

The chart below is Russian gas flow at the Velke station pic.twitter.com/SQiIr8x5qB

— Javier Blas (@JavierBlas) April 4, 2022
What countries have nuclear weapons, and where are they? The Conversation
Health Care
Barack Obama will return to the White House Tuesday for the first time since leaving office to celebrate his 'Obamacare' Affordable Health Care with Joe Biden and Kamala Harris as they flounder in the polls Daily Mail

Doctor fired from ER warns about effect of for-profit firms on U.S. health care NBC (antidlc). Koisted from comments.
Climate Change
Class Warfare
40 Years of the Reagan Revolution's Libertarian Experiment Have Brought Us Crisis & Chaos The Hartmann Report

The Military Feeds on the Student Debt Crisis With False Promises to Recruits Jacobin

Guaranteed Income Programs Are Triggering Health Benefits Across the Country Capital & Main

"Let then eat greens fees": if you want to know why pitchforks may not be far away, check out the latest tone-deaf quotes from Fed officials https://t.co/ycFxZXrNas

— Matt Taibbi (@mtaibbi) April 1, 2022

Went to Wholefoods with my wife. I had on a t-shirt that said "Unionize Today!" Guy at the checkout said "nice shirt." $150 of food rang up to about $26. I said "Did you get.." He cut me off. "I got everything, brother. You're good to go."

— Marc B. (@theoceanlawyers) April 2, 2022
Shortages
Egg prices skyrocket 52% in TWO MONTHS as bird flu decimates commercial flocks: As many as 11 million chickens and two million turkeys have died this year Daily Mail

Ukraine war: German auto industry alarmed over lack of raw materials Deutsche Welle
Biden Administration
GOP cries 'we told you so' on Hunter Biden The Hill

Joe Biden 'confident' Hunter didn't break law in dealings with Ukraine, China: Klain NY Post. Good to have that clarified.

Biden faces rising pressure on student loans with deadline looming The Hill
The Supremes
The Supreme Court Has Never Been Apolitical Politico

The Supreme Court's Abuses of the Shadow Docket Must Be Stopped Jacobin
Hungary
Hungary's pro-Putin PM Orban claims victory in national vote AP

Hungary election: PM Viktor Orban criticises Ukraine's Zelensky as he wins vote BBC
Pakistan
Pakistan: No-confidence motion against Imran Khan rejected, president dissolves National Assembly Scroll

Imran Khan Has Outsmarted Pakistan's Opposition. For Now Bloomberg

Imran Khan's fate as Pakistani PM hangs in the balance Responsible Statecraft
Sri Lanka
Sri Lanka's cabinet ministers resign amid protests, social media ban Agence France-Presse
India
Air pollution is worsening reproductive health outcomes for women in India – and around the world Scroll

India sought probe into ex-RBI gov Rajan for helping 'white man' Al Jazeera
China?
Hong Kong's reputation as a financial centre hit as UK judges quit top court FT

Wang Huning and the Power of Chinese Culture U.S.-China Perception Monitor

Chinese government reveals its most significant archaeological breakthroughs of 2021 South China Morning Post

Can the World Afford Russia-Style Sanctions on China? Project Syndicate. Kenneth Rogoff. The deck: "Many academic studies suggest that sanctions on China or a break in Sino-American economic ties probably would have a smaller quantitative impact than one might think, at least over the medium to long term. But that is a theory better left untested." Moi: I'll say.
Antidote du Jour (via):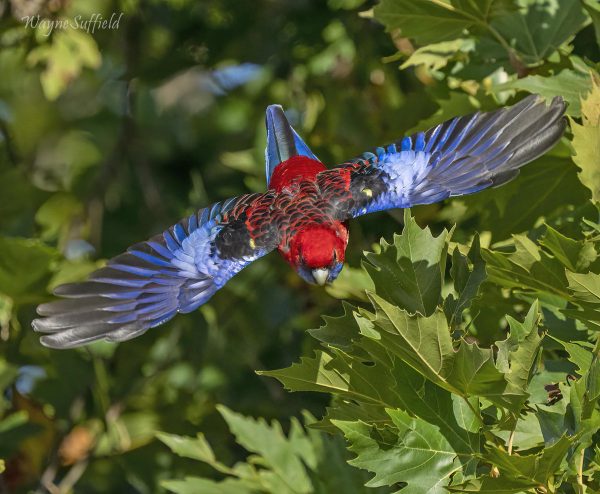 See yesterday's Links and Antidote du Jour here.