Lambert and I, and many readers, agree that Ukraine has prompted the worst informational environment ever. We hope readers will collaborate in mitigating the fog of war — both real fog and stage fog — in comments. None of us need more cheerleading and link-free repetition of memes; there are platforms for that. Low-value, link-free pom pom-wavers will be summarily whacked.
And for those who are new here, this is not a mere polite request. We have written site Policies and those who comment have accepted those terms. To prevent having to resort to the nuclear option of shutting comments down entirely until more sanity prevails, as we did during the 2015 Greek bailout negotiations and shortly after the 2020 election, we are going to be ruthless about moderating and blacklisting offenders.
–Yves
P.S. Also, before further stressing our already stressed moderators, read our site policies:
Please do not write us to ask why a comment has not appeared. We do not have the bandwidth to investigate and reply. Using the comments section to complain about moderation decisions/tripwires earns that commenter troll points. Please don't do it. Those comments will also be removed if we encounter them.
* * *
A total lunar eclipse will turn the moon red. Here's how to watch  CNN
The Story of Robert Southey and the Three Bears Berfrois
The Untold Story of the White House's Weirdly Hip Record Collection Washingtonian
The Birth of the Egghead Paperback American Scholar
'What the Ermine Saw' Review: A Da Vinci Painting's Journey WSJ
The rise and fall of the literary bloke New Statesman
When Animals Shed Their Wings Quillette
Going to the ends of the earth The Critic
#COVID-19
Kansas Gov. Laura Kelly vetoes GOP bill aimed at banning all future mask mandates Kansas City Star

Preparing for wave of pandemic-related wrongful death, personal injury lawsuits Waste Dive

The 'five pandemics' driving 1 million U.S. Covid deaths Stat

Biden curges cities to spend Covid relief money on police, crime prevention NBC

Travel Velocity The Baffler

Is Paxlovid, the Covid Pill, Reaching Those Who Most Need It? The Government Won't Say Kaiser Health News

Switch to Moderna booster after Pfizer shots better against omicron in 60+ ars technica. But note the small sample size.

***

When India's Arguments Against COVID Report Left WHO Scientists 'Frustrated' The Wire

Why Is the Pandemic Death Toll among Workers Still a Mystery? The Walrus

China withdraws as 2023 football Asian Cup host due to pandemic Agence France-Presse China's leadership understands that covid ain't over.
How the fuck is anyone perplexed?

We've been telling you since April 2020. Over and over and over again. https://t.co/WmcxFSyoy4

— Diana Zicklin Berrent (@dianaberrent) May 14, 2022
New Not-So-Cold-War
Ukraine war: Heartbroken wives and mothers of Azovstal garrison say heroic battle is almost over Sky News

Why Ukraine war has no winners Indian Punchline

***

G7 warn of global food crisis, vow indefinite supply of weapons for Ukraine Deutsche Welle

G7 warns of global hunger crisis unless Russia lifts Ukraine blockade FT (The Rev Kev)

***

Russia-Ukraine live news: Russia warns Finland over NATO move Deutsche Welle

Russia Cuts Off Electricity to Finland as Tensions Grow Over NATO Expansion Common Dreams

Coup to oust Putin is 'already under way': Ukraine's spy chief believes tyrant will be deposed by August – as oligarch claims Russia's leader has blood cancer Daily Mail'

Last week, IIRC, Yves linked to the pink paper's transcript of the following discussion. I don't think we've previously linked to the video, and if we have, other readers, like myself, may not yet have got 'round to viewing the video. Note that interviewer Edward Luce is a former speechwriter for Larry Summers. Married to an Indian, he once served as the FT's south Asia bureau chief, based in New Delhi. He wrote a book about India,  In Spite of the Gods, which I read at least a decade ago, when I was learning about India, and at the time, I thought was quite good. The book is not to hand so I've not confirmed that today I would stand by that initial impression. Luce is now the FT's U.S. national editor. Without further ado, here's the YouTube link:  Henry Kissinger: 'We are now living in a totally new era' | FT
"Finnish & Swedish accession to NATO may also be seen to have marked the symbolic moment when European countries as a whole abandoned any dream of taking responsibility for their own continent and resigned themselves to complete dependence on Washington."https://t.co/MR9oQXxvBZ

— Trita Parsi (@tparsi) May 13, 2022
Class Warfare
Shortages
BABY FORMULA INDUSTRY SUCCESSFULLY LOBBIED TO WEAKEN BACTERIA SAFETY TESTING STANDARDS The Intercept
Brexit
Boris Johnson backs away from Northern Ireland protocol threat ahead of talks Guardian
Climate Change
Climate chaos certain if oil and gas mega-projects go ahead, warns IEA chief Guardian

Scotiabank's exit from lobby group is a blow to oil and gas industry The Narwhal

Hundreds escape flood waters in Queensland as state lashed by severe thunderstorms Guardian
Waste Watch
No sea serpents, mobsters but Tahoe trash divers strike gold AP
Big Brother IS Watching You Watch
Thousands of Popular Websites See What You Type—Before You Hit Submit WIRED (BC)
Our No Longer Free Press
Jeff Bezos asks disinformation board to fact check Biden tweet NY Post

Our new truth czar proposing that "verified" people edit the posts of the unverified to allow for a "fuller picture" and more "context." https://t.co/oUAPD6ltzJ

— Matt Taibbi (@mtaibbi) May 13, 2022
The Lawyers Who Ate California: Part I TK News. Matt Taibbi.
The Supremes
Supreme Court ethics bill advances out of House committee after party-line vote SCOTUS Blog

Clarence Thomas says Roe draft leak has changed court, eroded trust The Hill
Biden Administration
Is the Biden Administration Serious About 'ASEAN Centrality'? The Diplomat
Trump Transition
Trump: I Don't Believe Elon Musk Is Going To Buy Twitter Real Clear Politics
India
The panicky ban on wheat exports again underlines how India's farmers are still trapped in the ban & bust cycle. Even a whiff of a boom must be denied to them. A still colonial state puts the crippling burden of subsidising the middle classes on the farmers' backs.

— Shekhar Gupta (@ShekharGupta) May 14, 2022
Syraqistan
The attack by Israeli forces against mourners at the funeral of Palestinian journalist Shireen Abu Akleh is an outrage. The United States must condemn this, and demand an independent investigation into her killing.

— Bernie Sanders (@SenSanders) May 13, 2022
China?
China restricts travel abroad to keep money at home Asia Times

Nairobi tollway an example of China's new belt and road financing approach in Africa South China Morning Post
Antidote du Jour (via):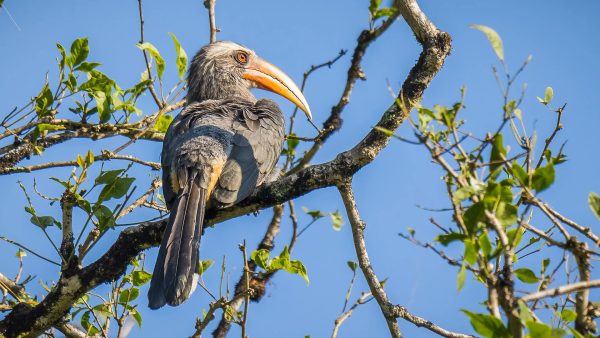 See yesterday's Links and Antidote du Jour here.