Lambert and I, and many readers, agree that Ukraine has prompted the worst informational environment ever. We hope readers will collaborate in mitigating the fog of war — both real fog and stage fog — in comments. None of us need more cheerleading and link-free repetition of memes; there are platforms for that. Low-value, link-free pom pom-wavers will be summarily whacked.
And for those who are new here, this is not a mere polite request. We have written site Policies and those who comment have accepted those terms. To prevent having to resort to the nuclear option of shutting comments down entirely until more sanity prevails, as we did during the 2015 Greek bailout negotiations and shortly after the 2020 election, we are going to be ruthless about moderating and blacklisting offenders.
–Yves
P.S. Also, before further stressing our already stressed moderators, read our site policies:
Please do not write us to ask why a comment has not appeared. We do not have the bandwidth to investigate and reply. Using the comments section to complain about moderation decisions/tripwires earns that commenter troll points. Please don't do it. Those comments will also be removed if we encounter them.
* * *
A giraffe gets modified leg braces designed for humans NPR (David L)
Happy the Elephant Has Lawyers Arguing to Free Her From the Zoo Wall Street Journal. Resilc" "Happy the Elephant LLC."
CAN INSECTS BE CONSCIOUS? LET'S LOOK AT BEES FIRST Mind Matters (David L)
Soldier Is Killed by Brown Bear on Alaska Military Base New York Times (resilc)
Calling a Man Bald Counts as Sexual Harassment, UK Judge Rules CNBC
Why smoke follows you around a fire Boing Boing (resilc)
We Just Got Closer to Mapping Nearly Every Single Cell Type in The Human Body ScienceAlert (Kevin W)
#COVID-19
Science/Medicine
Long COVID-19 exercise capacity linked to abnormal blood clotting markers MedicalXPress (guurst)
Asia
Coronavirus: I've endured 20 days of lockdown in Beijing. No one can tell me when it will end South China Morning Post (David L)

North Korea: Covid outbreak a great disaster, says Kim Jong-un BBC. Resilc: "The NoKo CDC management will be abruptly changed soon. Kim is more results oriented than Trump/Biden."
US
Trump officials and meat industry blocked life-saving Covid controls, investigation finds Guardian

NEW: Prof. @Alison_Galvani & colleagues find groups with lower health insurance coverage had significantly higher COVID mortality.

"Providing universal insurance coverage should be part of our campaign to reduce COVID-19 mortality," they write.

Study➡️ https://t.co/ll87U7T4hm pic.twitter.com/hU17XiPFJ0

— Yale School of Public Health (@YaleSPH) May 13, 2022

Fauci's Royalties And The $350 Million Royalty Payment Stream HIDDEN By NIH OpentheBooks. Where is the left on this? Even if the motivation is partisan, this is rank corruption, and IM Doc has been talking about this for some time.
Climate/Environment
China?
Fresh Off Russia, the U.S. Just Can't Stop Provoking China CounterPunch (resilc). As we've been sayin'….

1/ China's new policy restricting minors from participating in livestreaming are super interesting. What stood out: The rules forbid apps from using some of the UI / interface reward mechanisms that entice young users to tip influencers. A thread. https://t.co/QSwmcoBVbs

— Kendra Schaefer 凯娜 (@kendraschaefer) May 11, 2022
Indo-Pacific strategy adrift in an illusion Indian Punchline (Kevin W). Ouch.
India
India: Elderly couple sue son over lack of grandchildren DW (resilc)
Sri Lanka on the brink GZERO Media (resilc)
Brexit
'We don't need lectures' on peace process, says Frost RTE. Bluster is in high supply these days.

Hah, I used "bluster" above before seeing Chris Grey's latest: For all the bluster, Johnson and the Brexiters still have no realistic answer to the 'Northern Ireland border' question

On Article 16, Pascal Lamy former WTO head and EU trade commissioner tells BBCPM: "If UK acts unilaterally saying there will be no border… it is the UK saying we negate Brexit. The very decision to Brexit entails the existence of a border. You cannot have your cake and eat it."

— Lewis Goodall (@lewis_goodall) May 13, 2022
New Not-So-Cold War
Funny the complete absence of reporting on this in the West: Gazprom subsidiaries in Germany stopped receiving gas from Russia – German minister and Gazprom confirms Russian sanctions prohibit use of Yamal-Europe pipeline capacities Interfax (guurst). Note this is what we predicted was the most likely first move under the countersanctions. The closest thing we could find to a Western story was this: Kremlin says foreign energy companies that fall under Russia's sanctions won't participate in gas supplies CNN. No mention that they are in response to Germany stealing Gazprom assets, and Germany is therefore losing supply (not yet clear, due to state of reporting, if this means most or all). Nor hard to think this is why Scholz called Putin, particularly since Scholz called Putin about the gas for roubles payment requirement, but the Kremlin readout is thin.

Gas Supply: The State of Pipeline Flows and Storage NDR (guurst; German original here)

Meeting on economic issues President of Russia. Inflation is falling. As the US is anticipating a bad wheat harvest, note:

We are expecting a good harvest this year. According to preliminary expert estimates, we may harvest 130 million tonnes of grain, including 87 million tonnes of wheat. If this happens, then the projected grain harvests would hit an all-time high in Russian history. This will make it possible to meet domestic demand, with a substantial safety margin, and to expand global exports for our partners; this is highly important for global food markets.

* * *

Nato member Turkey hits out at Finland and Sweden membership bids Independent (Kevin W). Erdogan may just be playing NATO and Russia for bribes. But Independent piece does not mention that Sweden recognizes the Kurdistan region. Sweden has an embassy there.

We don't write the rules anymore, and when we try, we make things worse Responsible Statecraft (resilc)

* * *

The Bizarre, Unanimous Dem Support for the $40b War Package to Raytheon and CIA: "For Ukraine" Glenn Greenwald. As Scott Ritter has pointed out, one of the reasons the numbers are so large is the US is now directly funding the budget of the Ukraine government, in particularly pay to its soldiers. So we are directly funding the Azov Battalion and other Nazis in arms.

Nazis Are Actually Fine Now, According to the Southern Poverty Law Center and Anti-Defamation League Michael Tracey (Glenn F)

"Sawing a person's torso in half with a carpenter's saw
…Cutting open a pregnant women's abdomen and pouring in broken glass
Nailing a small child to a door…"

— Eva Karene Bartlett (@EvaKBartlett) May 13, 2022
Briefing: analysis of documents related to the military biological activities of the United States on the territory of Ukraine May 11, 2022 The Saker. Hoo boy:
For example, materials indicating the intentional use of a multidrug-resistant tuberculosis pathogen in 2020 to infect the population of the Slavyanoserbsky district of the LPR were examined.

The flyers, made in the form of counterfeit currency notes, were infected with the tuberculosis agent and distributed to minors in Stepovoe village. The organisers of this crime took into account the behaviour of children, who have a habit of "putting everything in their mouths" and taking food with unwashed hands.

The results of bacteriological studies have confirmed the resistance of the isolated bacteria to first- and second-line anti-TB drugs, meaning that the disease caused by them is much more difficult to treat and the cost of treatment is much higher.

According to the conclusion of the Lugansk Republican Sanitary and Epidemiological Station, "…the contamination of the notes was most likely carried out artificially, as the material contains extremely dangerous strains of the pathogen in concentrations capable of ensuring infection and development of the tuberculosis process…".

In his conclusion, the chief doctor of the Lugansk Republican TB Dispensary also notes that "…there are all signs of deliberate, man-made contamination of the flyers with highly pathogenic biomaterial…".
* * *
The Art of Disinformation–Western Lies About the War in Ukraine Larry Johnson. Important. FYI Johnson is a former CIA analyst. Covers the Lloyd Austin call to Sergei Shoigu and the Russian losses in trying to move troops over a pontoon bridge, which seems to be one of the few bona fide black eye Russia has taken in a while (the helicopter hits on some storage units in a refinery in Belgorod was a bold and impressive move, if not very consequential). On the latter:
The western media has been crowing about the mighty Ukrainians wiping out a Russian BTG. Yet no photos of Russian medical units recovering the dead and wounded from the battle site have been published on Ukrainian or Russian sites. But let us assume the claim is true–the Ukrainians reportedly ambushed and defeated one BTG. It is meaningless as far as the progress of the Russian war effort is concerned. If the Russians were concerned about the battle over a pontoon bridge they would have deployed fixed wing and rotary wing support aircraft armed with rockets and delivered an artillery barrage on the attacking Ukrainians. That apparently did not happen either.
Readout of Secretary of Defense Lloyd J. Austin III's Call With Russian Minister of Defense Sergey Shoygu Department of Defense. Yes, indeed, Austin asked for a ceasefire.
Russia River Crossing Setback, Advances Elsewhere, EU Drop Oil Sanctions, Erdogan Opposes NATO Bid Alexander Mercouris. Watch at 1.5x speed.
Syraqistan
Photos: Israeli forces attack Shireen Abu Akleh's funeral Al Jazeera (resilc)

The closest video of the #Israeli police suppressing the funeral procession of Shireen Abu Aqleh as the coffin was leaving the French hospital towards the cemetery pic.twitter.com/TaOsvCUUCd

— Rushdi Abualouf (@Rushdibbc) May 13, 2022

Why a Bullet Is the Focus of Investigations In Journalist's Killing New York Times. Resilc: "I would trust the GoI less than my local used car dealer."

Iran arrests dozens protesting sudden price hike in food staples France24 (resilc)
Big Brother is Watching You Watch
San Francisco Police Are Using Driverless Cars As Mobile Surveillance Cameras Vice
Imperial Collapse Watch
Texans asked to limit electricity use after six power plants go down ahead of a hot weekend Texas Tribune (Kevin W)

New suicide attempt linked to USS George Washington, family says WGN Radio
Trump
Trump's Potential Document Tampering Now Under Federal Investigation Rolling Stone (furzy)

Judge orders Steele dossier firm Fusion GPS to turn over 22 emails to John Durham New York Post
Biden
Tucker: They are hoarding baby formula YouTube. I hate having to link to Carlson, but the Biden Administration has made it trivially easy to put together segments like this. And if they don't solve this problem soon, this is going to become the Biden analogue to Carter's Iran hostage crisis, but with far more tangible impact. This is the same Administration that embraces the old Creel Committee tactic, successfully deployed by Ukraine, to milk sympathy for babies as a key way to move public opinion to support wars. Think that sort of thing can't be mined domestically, in this case as war on the Dems?

Worry and fear as US faces baby formula shortage BBC (resilc). Most watched video as of now. The mothers are really stressed.

"Pro-Life" Republicans Complain Biden Isn't Starving Babies at the Border Truthout (furzy). This bombs as a counter-message. I don't know how many but at least some Dem spokescritters are telling mothers "Let them go breastfeed" when most have gotten the memo that breastfeeding is better but they 1. don't produce enough milk; 2. work and can't express milk often enough at the job and/or 3. have a baby with digestive issues so he needs some/all formula. Oh, and preemies gain weight faster and show more improvement on other development metrics on 80% breastmilk/20% formula than on 100% breastmilk. So the right may have found a hot button among parents who are normally not very interested in the border row, since women in what amounts to border detention don't have the time/space constraints v. breastfeeding that many working mothers do.

Big Bottle: The Baby Formula Nightmare Matt Stoller (Kevin W; Lambert featured yesterday in Water Cooler). Important. The piece describes why this problem ought to be not hard to fix, or at least significantly alleviate, because it's not an overall supply problem but a state-by-state issue due to industry-enriching Federal buying practices. So if this isn't better in a month, there's no excuse. Also explains why this is also an Imperial Collapse Watch item:

Baby formula is not just food, but the primary or sole nutrition for a vulnerable person in a stage of life in which very specific nutritional requirements are necessary for growth. Baby formula was created during the 19th century as we developed modern food preservation techniques. Before this remarkable innovation, baby starvation was common if a mother couldn't breastfeed her infant (which happens a lot). The invention of industrialized formula was one of those creations we take for granted, but like antibiotics and other medical and scientific advances, it was one that fundamentally changed parenthood and the family.
The Squad" Doesn't Exist Outside Of Social Media Caitlin Johnstone (Kevin W). See Aaron Maté calling them "The Fraud Squad".
The Supremes
When Roe v Wade is overturned, convicted terrorist Raychelle "Shelly" Shannon can claim that she firebombed a path for the white Christian patriarchy's destruction of abortion rights in the U.S.. https://t.co/77MFvwYI1q

— Mona Eltahawy (@monaeltahawy) May 12, 2022
Our No Longer Free Press
Tech groups ask Supreme Court to put Texas social media censorship law on hold CNN. Note the law is limited only to big platforms, so the implicit argument is they are the town square, and no long can hide behind presenting themselves as private publishers.

FITTON: Impeach? Biden Corruption Threatens National Security Judicial Watch Rumble. Note I have not watched this video, so I don't have a point of view on it. But Judicial Watch, which is right wing but not cray cray, has had its YouTube account suspended for a week over this clip.
I once talked to the man in charge of it, who talked about how the resource he'd put together to help the public find useful research had had to be repeatedly armored-up against requests from academics hammering the bejasus out of it to find out how many cites they had. https://t.co/9T89IDBUtX

— Henry Farrell (@henryfarrell) May 14, 2022
Crypto's steep decline has investors worried. What do celebrity boosters say? NBC (furzy)
Mr. TerraUSD should listen to his lawyers and stop talking:
Decentralized money is second-rate money.

Money is a system of measurement and governance. It takes a central party to administer.

We all deserve better money, but creating thousands of different private "decentralized" units of account isn't the answer. https://t.co/PfIALZkqwM

— Lev Menand (@LevMenand) May 14, 2022
Samsung Is Reportedly Planning To Raise Chip Prices By 20% PCMagazine
Class Warfare
Joe Biden and the Democrats Have Nothing to Offer Organized Labor, the ALU Included Black Agenda Report (resilc)

This North Texas city just approved free healthcare for all residents WFAA (Chuck L)
Antidote du jour. Nick Corbishley's nine month old Nina: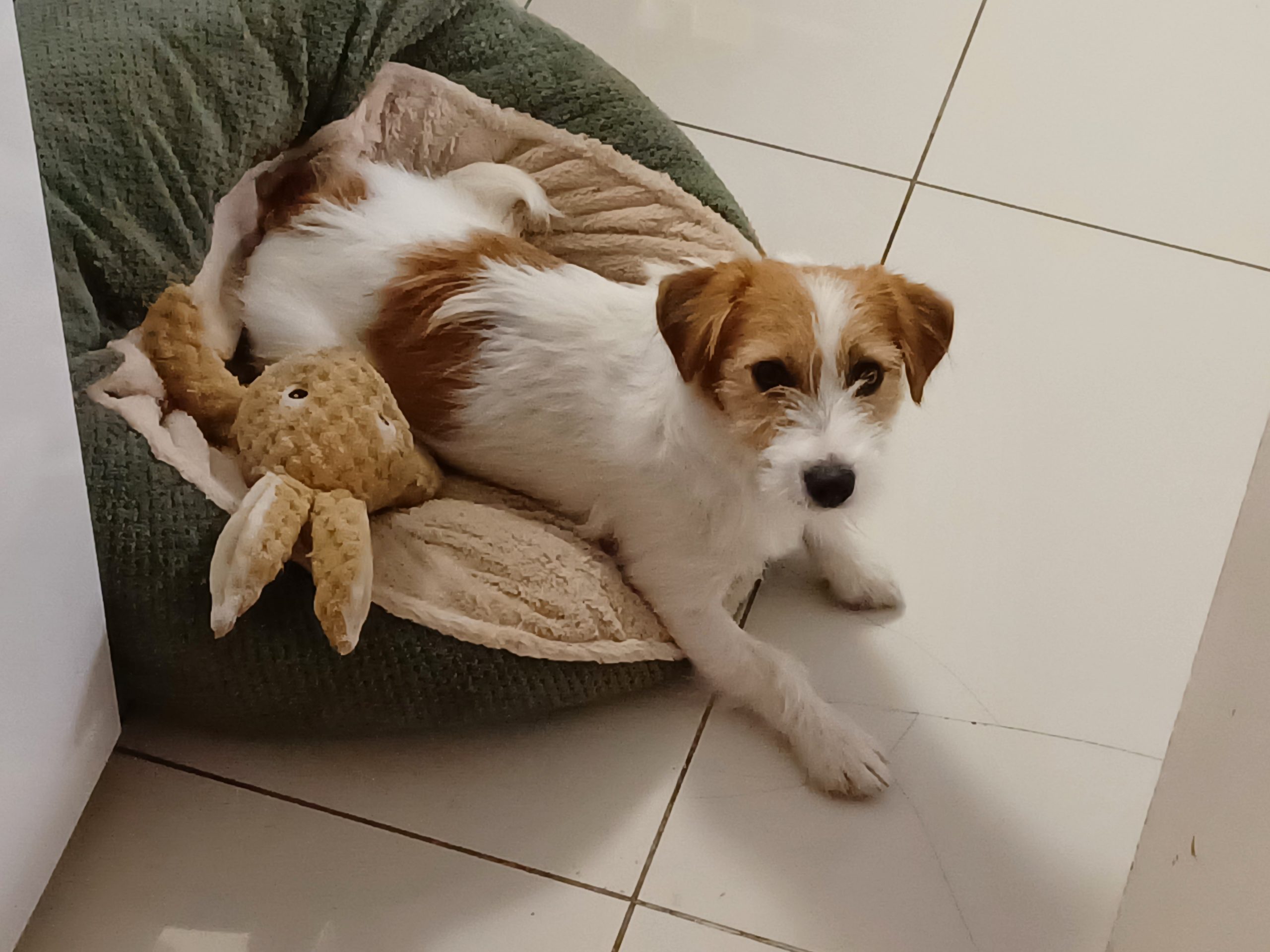 And a bonus:
Farmed animals just wanna have fun – they're here with us, not for us. pic.twitter.com/Vqg25kmeoD

— GreenFuzz (@molesuk) May 11, 2022
See yesterday's Antidote du Jour and Links here.