Lambert and I, and many readers, agree that Ukraine has prompted the worst informational environment ever. We hope readers will collaborate in mitigating the fog of war — both real fog and stage fog — in comments. None of us need more cheerleading and link-free repetition of memes; there are platforms for that. Low-value, link-free pom pom-wavers will be summarily whacked.
And for those who are new here, this is not a mere polite request. We have written site Policies and those who comment have accepted those terms. To prevent having to resort to the nuclear option of shutting comments down entirely until more sanity prevails, as we did during the 2015 Greek bailout negotiations and shortly after the 2020 election, we are going to be ruthless about moderating and blacklisting offenders.
–Yves
P.S. Also, before further stressing our already stressed moderators, read our site policies
Please do not write us to ask why a comment has not appeared. We do not have the bandwidth to investigate and reply. Using the comments section to complain about moderation decisions/tripwires earns that commenter troll points. Please don't do it. Those comments will also be removed if we encounter them.
***
Emily Dickinson's Botanical Inspiration: Stunning 19th-Century Flower Paintings by the Forgotten The marginalia (furzy)
Dutch boy, 4, takes mother's car for a joyride BBC
The long and gruesome history of people trying to live forever WaPo
How the Thames went from being 'biologically dead' to one of the world's cleanest rivers in 60 years Scroll
Sprawling Underground City in Turkey Discovered WSJ
Running and the Science of Mental Toughness The Wire
The Future of Public Parks New Yorker
Canada's attempt to phase out open-pen salmon farms faces setback Guardian
Isso vade: The spicy snack that unites Sri Lanka BBC
How Vegetarian, Non-Vegetarian Food Curiously Co-Exist In West Bengal Outlook
"He Won't Budge!": New York Tenant Refuses To Move Out, Delaying A $70M Project, Ends Up Getting A $25M Lawsuit In Return Bored Panda
Don't Forget Arbor Day American Conservative I did forget Asbor Day, which fell on the  last Friday in April.  I am, however, going to plant a tree today – a crabapple, after I've finished posting for the day.
While investigating a dog attack, a state worker was killed by the pack WaPo
#COVID-19
Loss of Pandemic Aid Stresses Hospitals That Treat the Uninsured NYT

I was a marathon runner with killer biceps – long Covid has stopped me in my tracks Guardian

***

Endemicity is not a victory: the unmitigated downside risks of widespread SARS-CoV-2 transmission medRxiv

***

ER Docs Sue Employer, Say They Were Told To Work Sick, Avoid Covid Tests Kaiser Health News

***
New Not-So-Cold-War
UKRAINE: The Real Zelensky Consortium News (Alice X). Hoisted from comments.

Zelensky awards Pelosi the Order of Princess Olga, a Ukrainian civil honor WoPo via MSN (Michael Ismoe). Hoisted from comments

***

German chancellor defends 'cautious' approach to Ukraine crisis Al Jazeera

***

Cashing in: No payment problems for Russian tourists in Turkey Deutsche Welle

Europe scrambles for long-term fix after Putin cuts off gas Al Jazeera
Climate Chage
Disney's Clash With Florida Has CEOs on Alert WSJ
Class Warfare
In the capital of Blue State America, a new ferment over homelessness WaPo (furzy)

Warren Buffett Says Markets Have Become a 'Gambling Parlor' WSJ

On International Workers' Day, We're Still Fighting for the Eight-Hour Day Jacobin
'A worldwide public health threat': Rob Bilott on his 20-year fight against forever chemicals Guardian
Health Care
Would drugmakers lower their insulin prices if Congress asks nicely? Stat
https://t.co/4eErC6AXuW
Credit: @matthewstoller collab with @krystalball & @esaagar on Breaking Points

— Jonathan Isbill MS, RD, LD (@_JonathanZaZa) May 1, 2022
Our No Longer Free Press
Western Civilization Is Being Organized Around Winning US Infowars Caitlin Johnstone

PayPal Cancels CN Account; May Seize Balance Consortium News
Jonathan Haidt: 'We got fooled into thinking liberal democracy is easy' FT (David L)
WHY THE PAST 10 YEARS OF AMERICAN LIFE HAVE BEEN UNIQUELY STUPID The Atlantic (David L)
Biden Administration
Biden jokes about low approval rating during White House Correspondents' Dinner New York Post
Halper: Clinton's Albright eulogy 'out of touch' The Hill
Trump Transition
Trump's criminal justice reform bill becomes persona non grata among GOPers Politico

Trump's bid to shape GOP faces test with voters in May races AP

Report: Injuries and deaths soar from new segments of Trump border wall axios (furzy)
Imperial Collapse Watch
Congressman to F-35 contractors: 'what in the hell are you doing?' Responsible Statecraft
La belle France
Violence erupts in Paris as thousands of May Day protesters raise pressure on Macron France 24
Old Blighty
Firebombs and death threats: councillors need more protection, say UK bodies Guardian
India
Pakistan
#BREAKING | Former Pakistan Prime Minister Imran Khan could be arrested after Eid by current govt

Tune in here for more details – https://t.co/qukjehta3C pic.twitter.com/uF7XrV8Lam

— Republic (@republic) May 2, 2022

China?
Antidote du Jour (via):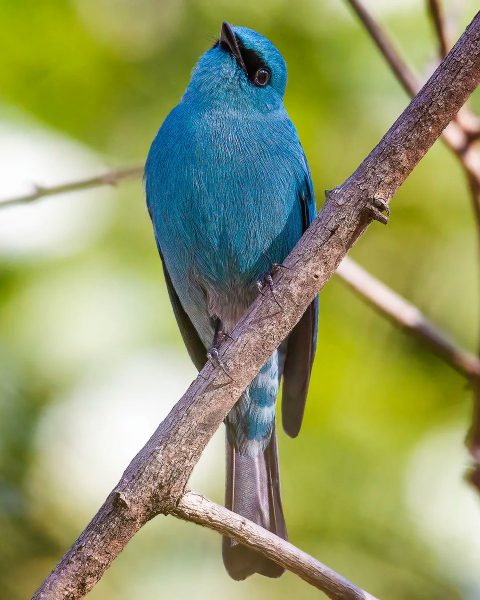 See yesterday's Antidote du Jour and Links here.