Lambert and I, and many readers, agree that Ukraine has prompted the worst informational environment ever. We hope readers will collaborate in mitigating the fog of war — both real fog and stage fog — in comments. None of us need more cheerleading and link-free repetition of memes; there are platforms for that. Low-value, link-free pom pom-wavers will be summarily whacked.
And for those who are new here, this is not a mere polite request. We have written site Policies and those who comment have accepted those terms. To prevent having to resort to the nuclear option of shutting comments down entirely until more sanity prevails, as we did during the 2015 Greek bailout negotiations and shortly after the 2020 election, we are going to be ruthless about moderating and blacklisting offenders.
–Yves
P.S. Also, before further stressing our already stressed moderators, read our site policies:
Please do not write us to ask why a comment has not appeared. We do not have the bandwidth to investigate and reply. Using the comments section to complain about moderation decisions/tripwires earns that commenter troll points. Please don't do it. Those comments will also be removed if we encounter them.
* * *
Monarch butterfly numbers were up 35% but still well under previous years Mexico News Daily
'They're everywhere': Why California's rattlesnake population is booming SFGATE (Re Silc).
A Fool and His Money… Joe Costello, Life in the 21st Century
The Tech Rout Isn't Just Cyclical—It's Well-Earned, and Overdue Bloomberg
Climate
No one is ready for the rising tide of climate litigation FT

Davos Man:

Alibaba Group president J. Michael Evans boasts at the World Economic Forum about the development of an "individual carbon footprint tracker" to monitor what you buy, what you eat, and where/how you travel. pic.twitter.com/sisSrUngDI

— Andrew Lawton (@AndrewLawton) May 24, 2022
#COVID19
People who rebound with COVID-19 after Paxlovid may be highly contagious, new studies suggest MSN. Good round-up, including links to studies.

COVID-19 Rebound After Paxlovid Treatment (PDF) CDC. "COVID-19 rebound has been reported to occur between 2 and 8 days after initial recovery and is characterized by a recurrence of COVID-19 symptoms or a new positive viral test after having tested negative. A brief return of symptoms may be part of the natural history of SARS-CoV-2 (the virus that causes COVID-19) infection in some persons, independent of treatment with Paxlovid and regardless of vaccination status." Nothing on contagiousness.

* * *

Long COVID after breakthrough SARS-CoV-2 infection Nature. The Abstract: "Vaccination before infection confers only partial protection in the post-acute phase of the disease; hence, reliance on it as a sole mitigation strategy may not optimally reduce long-term health consequences of SARS-CoV-2 infection. The findings emphasize the need for continued optimization of strategies for primary prevention of [breakthrough SARS-CoV-2 infection (BTI)] and will guide development of post-acute care pathways for people with BTI." Sadly, the Biden Administration and the public health establishment have systematically worked to destroy non-pharmaceutical interventions, so many "optimizations" are no longer available.

COVID-19 symptoms and duration of direct antigen test positivity at a community testing and surveillance site, January 2021-2022 (preprint) medRxiv. n = 63,277. "Antigen test positivity remained high after 5 days, supporting guidelines requiring a negative test to shorten the isolation period." So once again the CDC "five-day, no test" policy endangers lives. Commentary:

They collected data from a HUGE study population— 63,277 persons over the course of 1 year (Jan 2021 to Jan 2022)

The other neat thing is that the testing site used the same eligibility criteria throughout and the same rapid test the entire time. 2/n pic.twitter.com/ZiKR6rwC07

— Dr. Jorge A. Caballero stands with 🇺🇦 (@DataDrivenMD) May 23, 2022

New Minnesota breakthrough COVID-19 data backs boosters' protection Star-Tribune

* * *

More New Yorkers Ignoring Subway and Bus Mask Mandate as Riders, Experts Debate Value The City. Joe, Rochelle, Ashish: Good job.

How the FDA (among others) failed us Niskanen Center
Monkeypox
Sex, rashes and outbreaks: A rational guide to the monkeypox risk in California LA Times. "Spread of monkeypox through the air is not thought to be a major source of transmission. But oopsie–

Clinical features and management of human monkeypox: a retrospective observational study in the UK The Lancet. From the Interpretation: "Prolonged upper respiratory tract viral DNA shedding after skin lesion resolution challenged current infection prevention and control guidance." So it looks like aerosol transmission is a possibility. Who knew?
China?
3/7
And it's not just policymakers who are worried. Conversations in the past year with former students in business and finance suggest that many are also deeply worried about the outlook, not just for now, during the COVID lockdown, but, more importantly, over what happens next.

— Michael Pettis (@michaelxpettis) May 25, 2022
Singapore's Lee Hsien Loong warns against nuclear 'arms race' on Asian soil, isolating China during Tokyo conference South China Morning Post
Myanmar
Myanmar central bank orders state bodies not to use foreign currencies Channel News Asia

Myanmar Regime Cuts Phone, Internet Access in Resistance Stronghold Sagaing The Irrawaddy
Syraqistan
Near Attock. pic.twitter.com/monJvvIWzv

— Fereehaidrees@abbtakk (@Fereeha) May 25, 2022
UK/EU
Sunlit uplands:

Partygate: Drunken fights and vomiting – but the Sue Gray report was a relief for Boris Johnson Sky News. "You might do a double-take at that given the brazen rule-breaking Sue Gray uncovered and documented, but crucially for Boris Johnson there was no smoking gun in this report that incriminated him when it came to events he attended or the planning of them." "Further." Commentary:

Imagine being the cleaner having to scrub red wine off the walls inside No10 while banned from visiting your own family at Christmas

— Evie Breese (@EvieBreese) May 25, 2022

UK Risks Car Collapse as Jaguar Land Rover Looks Elsewhere for Batteries Bloomberg
New Not-So-Cold War
Readers, we could use some help on this one, especially since the primary sources aren't in English:

Sonderrechte für "Verwandte": Polen könnten in der Ukraine bald wichtige Ämter bekleiden ("Special rights for "relatives": Poles could soon hold important offices in Ukraine). RT-DE. Quotes from Polish President Andrzej Duda and other officials. From the Google translation:

What rights Polish citizens could get in Ukraine remains unclear at first. However, in "informed circles" he speculates that Poland could in future take on posts in the Ukrainian administration, companies in the defense industry and security bodies. Patrols by Polish police in Ukraine are also possible, some Telegram channels write.

The Ukrainian president's press office itself provides fertile ground for such assumptions, when Zelensky's press secretary, Sergei Nikiforov, emphasized that in Poland, Ukrainians are practically on an equal footing with Polish citizens.

The RT-DE article seems to be the index case for other non-value add posts (here, here, here, here). However, this seems to be a human-written and parallel version of the story quoting Telegram channels, though again the About page is as dubious as it can be. Help!

Putin Signs Decree To Hand Passports To Residents Of Russia-occupied Regions In Ukraine Republic World

Rubles for gas: Who's paid so far? Politico

Russia ready to set up corridor for ships leaving Ukraine with food, with conditions Hellenic Shipping News. As Yves pointed out three days ago, the corridors have already been set up, according to the International Maritime Organization.

Nuland-Pyatt Tape Removed From YouTube After 8 Years Consortium News (dk). Red tape at Minitrue causing delays?
Biden Administration
Will the Fed Be Able to Rein In Inflation without a Recession? National Review. No. Here it comes:

Inbox: Federal deficit is *plunging* to ~$1T this year and next per CBO. Roaring revenue + end of pandemic relief.

— Steven Dennis (@StevenTDennis) May 25, 2022

FDA official: Baby formula whistleblower report got lost in mailroom for months NY Post

Threat Lurks to STB's Independence Railway Age (TW). Chevon deference and the Surface Transportation Board.
Uvalde
Salvador Ramos started shooting 'whoever's in his way' at Texas school: police NY Post. Key quote from Department of Public Safety Lt. Christopher Olivarez]: "'There was some police officers, families trying to get their children out of the school because it was an active shooter situation right now, it's a terrible situation right now,' Olivarez said. Caveat: The timeline on this event is all messed up. But then there's this:

This video make so much more sense now. The cops literally stopped parents from helping their kids. pic.twitter.com/zhQfUjlpjd https://t.co/DqgZUH3uCC

— Matt Novak (@paleofuture) May 26, 2022

Apparently, it took an hour to get a key to the room where the shooter was killing the children. It certainly doesn't take an hour to bust down some granny's door in a pre-dawn, no-knock raid. What could have been the difference?

'It's time to die' | Fourth-grader who survived Uvalde school shooting gives heartbreaking account of what gunman told students KENS5 (dk). "'When the cops came, the cop said: 'Yell if you need help!' And one of the persons in my class said 'help.' The guy overheard and he came in and shot her,' the boy said." I don't know if "heart-breaking" is the word I'd choose.
Supply Chain
On the waterfront: the political fight over organised crime at the Port of New York FT
Shortages
Russia Is Winning From the Global Food Crisis It Helped Create Bloomberg

US Shale Is Holding Back While World Clamors for More Oil Bloomberg
Tech
DuckDuckGo browser allows Microsoft trackers due to search agreement BleepingComputer. In the browser, not in the search engine, says DDG.
Zeitgeist Watch
Escape from Dimes Square The Baffler
Guillotine Watch
'The haves and have-yachts': on the trail of London's super-rich Guardian
Class Warfare
The Global Fight Against the Gig Economy Tribune

Capitalism and Baby Formula Black Agenda Report

Sick With Covid, Americans Feel the Pressure to Power Through at Work WSJ (RS).
Antidote du jour (via):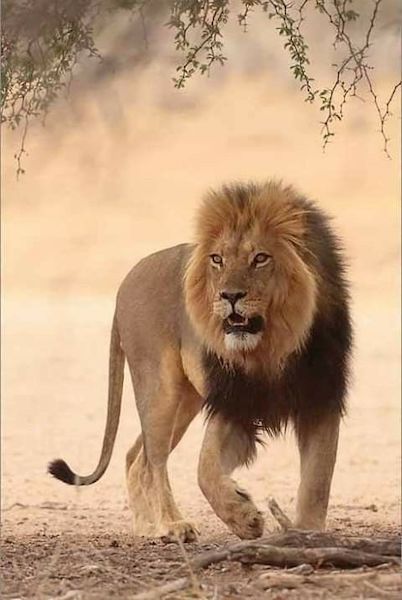 Bonus antidote:
Besides being the ne plus ultra of cat videos, mugumogu's documentation of Maru (and Hana (and Kitten Miri (and the material culture of Japan))) is an amazing multidecade project, an artistic endeavor of limited scope but great depth. Happy birthday, Maru. What good kitties!
See yesterday's Links and Antidote du Jour here.