Lambert and I, and many readers, agree that Ukraine has prompted the worst informational environment ever. We hope readers will collaborate in mitigating the fog of war — both real fog and stage fog — in comments. None of us need more cheerleading and link-free repetition of memes; there are platforms for that. Low-value, link-free pom pom-wavers will be summarily whacked.
And for those who are new here, this is not a mere polite request. We have written site Policies and those who comment have accepted those terms. To prevent having to resort to the nuclear option of shutting comments down entirely until more sanity prevails, as we did during the 2015 Greek bailout negotiations and shortly after the 2020 election, we are going to be ruthless about moderating and blacklisting offenders.
–Yves
P.S. Also, before further stressing our already stressed moderators, read our site policies:
Please do not write us to ask why a comment has not appeared. We do not have the bandwidth to investigate and reply. Using the comments section to complain about moderation decisions/tripwires earns that commenter troll points. Please don't do it. Those comments will also be removed if we encounter them.
* * *
Wall Street's Biggest Secret Could Be Exposed The Lever
Fraud is down, but more expensive American Banker
Climate
High Concentrations of floating life in the North Pacific Garbage Patch bioRxiv. "[D]ensities of floating life were significantly higher inside the central part of [North Pacific 'garbage patch' (NPGP)] than on its periphery, and there was a significant positive relationship between neuston abundance and plastic abundance. This work has important implications for the ecology and human impact of subtropical oceanic gyre ecosystems." Give life time….
#COVID19
Just 2% of SARS-CoV-2−positive individuals carry 90% of the virus circulating in communities PNAS. "Our dataset is unique in that all SARS-CoV-2−positive individuals at the time of saliva collection, and therefore were infected but asymptomatic or presymptomatic…. just , serving as viral "supercarriers" and likely also superspreaders." Hence, NPIs, which the Biden Administration is doing its best to discredit and abolish. (Makes you wonder who the supercarriers were at the WHCA and the Gridiron Club.

Climbing the ladder of infectiousness Eric Topol, Ground Truths

* * *

First Covid nasal spray vaccine developed by UK scientists enters trials before vaccinating poorest countries iNews

Nose Spray Vaccines Could Quash COVID Virus Variants Scientific American

Does the World Still Need New Covid-19 Vaccines? NEJM

* * *

It's not "just a cold":

Global Prevalence of Post COVID-19 Condition or Long COVID: A Meta-Analysis and Systematic Review The Journal of Infectious Diseases. From the Abstract: "50 studies were included, and 41 were meta-analyzed. Global estimated pooled prevalence of post COVID-19 condition was 0.43 (95% CI: 0.39,0.46)…. This study finds post COVID-19 condition prevalence is substantial; the health effects of COVID-19 appear to be prolonged and can exert stress on the healthcare system."

Diabetes risk rises after COVID, massive study finds Nature. The deck: "Even SARS-CoV-2 infections can amplify a person's chance of developing diabetes, especially for those already susceptible to the disease."

Risks of deep vein thrombosis, pulmonary embolism, and bleeding after covid-19: nationwide self-controlled cases series and matched cohort study British Medical Journal. n = 1, 057,174, Sweden. From the Abstract: " Compared with the control period, incidence rate ratios were significantly increased 70 days after covid-19 for deep vein thrombosis, 110 days for pulmonary embolism, and 60 days for bleeding."

* * *

Biden Is Rightsizing the COVID Crisis Juliette Kayyem, The Atlantic. The deck: "The president continues to push for accommodating individual preferences rather than promoting collective solutions to the coronavirus." Let 'er rip! Kayyem is a former assistant secretary for homeland security under President Barack Obama, and faculty chair of the homeland-security program at Harvard's Kennedy School of Government. " Editor David Frum selects a spook to push this line why?

Three early promising Covid-19 innovations that didn't work. Inside Medicine. An art, not a science.
China?
Claim China's Covid-19 'success' has 'shattered the American myth' stirs online debate South China Morning Post

Beijing tightens anti-epidemic measures in public facilities after shocking toilet infection Global Times

Fauci: China's COVID-19 Situation a 'Disaster' Foreign Policy. Fauci: "We are still in the middle of a pandemic, to be sure—there's no confusion about that. But when I say we're out of the acute fulminant stage right now, what I mean is that cases have gone down dramatically." Am I right in thinking that Fauci has simply hijacked the authoritative-sounding word "fulminant"? Which is twice-repeated, to make sure it sticks? And cases have not gone down dramatically if they are undercounted by a factor of six; they are, in fact, higher than any crisis point except for the Omicron peak achieved under Biden.

Belt and Road must align with Paris Agreement – government guidance China Dialogue. Hmm.
The company that made millions from COVID contracts ABC Australia
Worst fears confirmed in Solomons Macrobusiness
Myanmar
Malaysia's Petronas withdraws from Myanmar's Yetagun gas field Channel News Asia

Erin Murphy on the Twists and Turns of US Policy Toward Myanmar The Diplomat
Explainer: A guide to the Philippines election Reuters
UK/EU
Swiss preparing for possible 'severe' electricity and gas shortages Reuters
West African "Coup Contagion" Analysis Black Agenda Report
AU Will Find It Tough To Have A Common Position On Russia-Ukraine War – Frank Isoh (video) Channels Television (RK). Nigeria and the African Union.
New Not-So-Cold War
U.S. Intelligence Is Helping Ukraine Kill Russian Generals, Officials Say NYT. Commentary:

Maybe we need to put it in terms Washington understands: If there's a nuclear war, next years White House correspondents dinner is canceled. And the year after that too. And the next one.

— Ryan Grim (@ryangrim) May 5, 2022

Moment Russia uses 'thermobaric warheads' to devastate Azovstal plant: Communications are lost with heroic last defenders of Mariupol a day after Russian troops began storming the steel works Daily Mail. Many photos. Of course, Nazis can be heroic, no question. So by all means let's normalize them:

Ukrainian supporters rally behind embattled Azov Regiment https://t.co/5mUa5Uxegq pic.twitter.com/qddU1jHA94

— CNA (@ChannelNewsAsia) May 4, 2022

Not shy about the Nazi logo, are they? It's right there in the middle.

Russian forces usurp Ukrainian internet infrastructure in Donbas FT

Pentagon details U.S. training of Ukrainian forces Axios

* * *

Why sanctions against Russia may not work The Hill

European Commission To Freeze Funds Of Patriarch Of Russian Orthodox Church Republic World

Reckless and ruthless? Yes. But is Putin insane? No. Responsible Statecraft
Brazil's ex-president Lula claims Zelenskiy equally to blame for war Guardian (ChiGal) and US Coup Specialist Victoria Nuland Visits Brazil BrasilWire. Lula is not only Brazil's "ex" President — made so by Operation Carwash, which we masterminded — he is the frontrunner in the current election. So the Guardian's headline is a little deceptive.
Mexico Calls for Latin American Lithium Alliance Kawsachun News
'Painful' mine protests reflect years of broken promises in Peru Mining.com
Supremes
Supply Chain
Demolition Market Devoid of Ships Hellenic Shipping News
How the CIA oversaw Belgium's secret Nazi army Asa Winstanley. More on Operation Gladio.
Big Brother Is Watching You
Homeland Security's "Disinformation Board" is Even More Pernicious Than it Seems Glenn Greenwald. "There is no conceivable circumstance in which a domestic law enforcement agency like DHS should be claiming the power to decree truth and falsity."

The Data Broker Tracking Abortion Clinic Visits Is Also Selling to the CDC Vice. Commentary on SafeGraph, the broker:

So in addition to the Pod Boys propagandizing against any redistribution, Jay Carney running anti-union campaigns for Amazon, and Neal Kaytal helping Nestlé keep its child slaves, here's another Obama alumni living their best life with the big data Abortion watch company. pic.twitter.com/RV2rU0CQN4

— Alexander The Meh (@Alexand3rTheMeh) May 4, 2022

PayPal Backs Down After Outpouring of Support for CN Consortium News. But not entirely. The deck: "PayPal has retreated after a deluge of support for Consortium News by unfreezing its funds and now saying unspecified steps must be taken to restore the 'permanently' shut down account, Joe Lauria reports." Probably simplest just to give some DHS goon a desk in their office, no?
Venmo's Unfair and Abusive Arbitration Opt-Out Provision Adam Levitin, Credit Slips
Health Care
With usual suspects ruled out, disease detectives try to crack mystery of viral hepatitis cases in kids Helen Branswell, STAT
The Groves of Academe
How the Kent State massacre raised your tuition Will Bunch, The Inquirer. And that was just the start. Well worth a read.
The Bezzle
NFT Market Collapses Just As Square Enix Sells Tomb Raider To Bet Big On Blockchain Kotaku. That's a damn shame. I only hope the insiders got out in time!
The novelty of technologically regressive import substitution Branko Milanovic, Global Inequality and More
No one has ever tried to implement import-substitution policies with the objective of going backwards in the development chain…. The industrial areas that are normally the backbone of traditional (predigital) development were well developed in the Soviet Union, but have been abandoned, left to deteriorate and, even if existing, are today technologically obsolete. Almost all of what is technologically advanced was produced, or was dependent in part, on Western-made technologies. In the next decade Russia will try to revive these "old" domestic industries (e.g. machine building for petroleum and gas exploitation, avionics, car production) on the basis of technologies that have been left rusting for thirty years.
Surely this applies to the US as well? And:
Russia has a labor force that is highly educated and tends to move towards post-industrial areas, like in other advanced economies. But here it would have to go down in its skills levels to be adequate for the operation or (re)creation of the technologically regressive import substitution. To put it in graphical terms: while the original import substitution required that semi-literate peasants learn a bit of arithmetic in order to "service" the machines, here we would expect software engineers to become metal-bashing workers or foremen in large factories.
I think "metal bashing" is a bit dismissive. For example:
How a Rolls Royce Trent XWB, the world's most efficient aero engine, is assembled [full video: https://t.co/HQwDvbPVxY] pic.twitter.com/WfnaGUIvra

— Massimo (@Rainmaker1973) May 1, 2022
First, in the United States, much software engineering is devoted to froth, fraud, and surveillance. Who needs any of that? Second, manufacturing systems are quite complex, at every level from design to production to distribution, as the history of technology shows. Were Watt and Brunel dummies? The human mind can be fully engaged by material processes; indeed one might argue that's a higher calling than symbol manipulation.
Antidote du jour (via):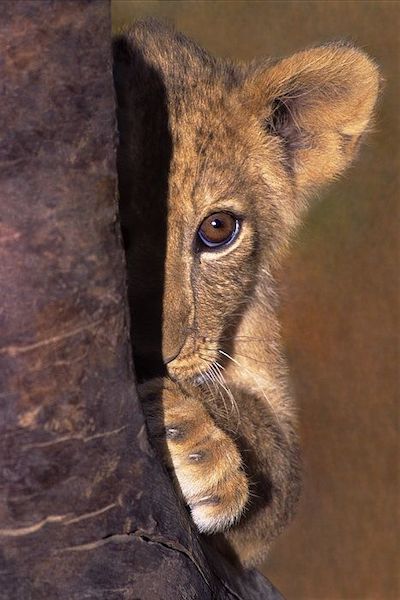 See yesterday's Antidote du Jour and Links here.