Reader may recall I have been waging a tiny rebellion against the communications/surveillance state trying to herd everyone into smartphones by keeping an ancient 2G Nokia, which despite being 2004 issue, still works everywhere except where there are too many tall buildings.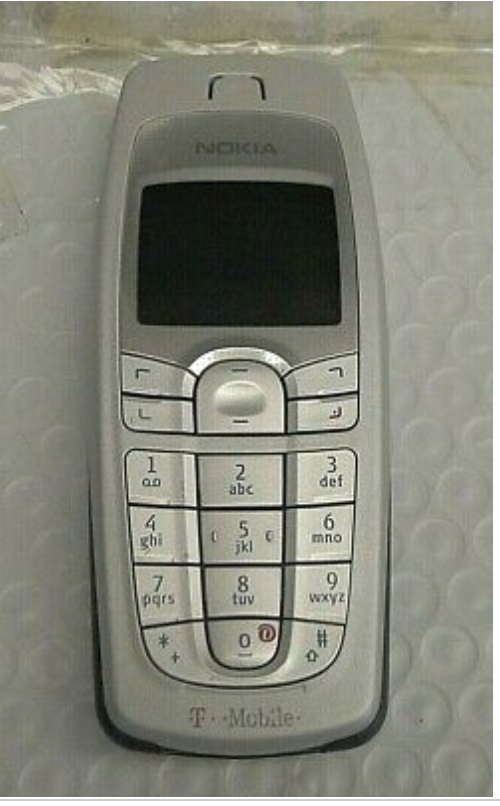 I was very excited to find that someone with actual tech cred, one Justine Haupt, who designs and makes instrumentation for cosmology and astronomy projects, not only shared my hatred of smartphones but was even doing something about it, by making a rotary dumbphone, not just for her own use, but as a niche product for the like-minded.
Justine's rotary dumbphone would rescue me from a coming tech dead end since my 2G network will go kaput in October. Immediately below is her long-form description of her design sensibility and the key features of her 4G dumbphone,1 and the color I have ordered.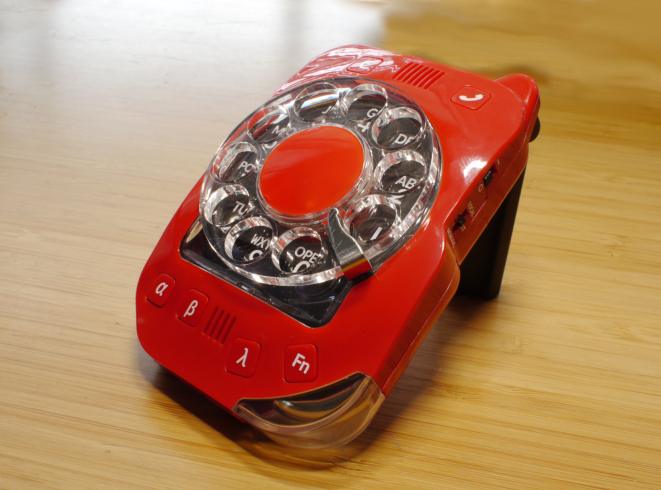 However, as you'll see, it's really hard to make things, even for someone who fabs prototypes for a living, and even more so in our current setting of supply chain blockages. Justine's mini perils of Pauline illustrates why it's so hard to get anything that resembles innovation in the US. Among other things, the big boys have much more leverage in getting needed supplies and fixes.
First to what Justine thinks is wrong with smartphones and what she is doing differently from a design and function standpoint with her rotary dumbphone.
Among other things, she's going to deliver a user manual! I am the sort who really depended on them and has become tech-phobic in their absence. I have a peculiar gift of being able to trip a software bug within 15 minutes of first use of any device or program. And they are always real bugs, not user error. When I had manuals, I was able to start using a new tool first with some success by following instructions rather than relying on my skill in intuiting what wouldn't work and doing that first.
This all sounded great. Justine was just making kits since otherwise her little dumbphone would be subject to all sorts of FCC approval processes. A Naked Capitalism reader wound up making an important contribution, uncovering her need to use a different chip before she got too far along.
But she wound up having to get more in the production process than she anticipated due to the famed chip shortage. From her update of last November:
Partial Shipments for Solstice by Request
We're approaching a year since I first started accepting pre-orders for the Rotary Un-Smartphone. At the time, it was inconceivable to me that I wouldn't be able to fill orders even by Christmas of 2021. The rest of this email details that topic, but the first thing I want to say is that, considering that many of you pre-ordered this kit as a gift, I would like to offer partial shipments for arrival by December 21st (in time for Christmas) for anyone who requests it. These partial kits will include everything except the electronics, which will ship later, when available. If you've pre-ordered and would like to take me up on this offer, please email me.

Dealing with the chip shortage:
I decided to take somewhat drastic measures to mitigate the effect of the global chip supply problem. Normally, one in my situation would accumulate all the parts needed to produce a printed circuit board (PCB… hereafter "board"), preferably enough to make thousands at a time to be cost effective, and then send them off to an "assembly house" to have everything soldered together in a mass production workflow. Given the current situation, waiting to accumulate thousands, or even hundreds, of all the needed components simultaneously would take too long.

Instead, I decided to build up my own PCB assembly line, which will let me be dynamic and produce boards in arbitrarily low quantities as parts come in, potentially having them in the mail the same day that bottleneck components arrive. Below you can see my new solder reflow oven and used paste printer, with the floor marked out for a used pick and place machine. This undisclosed basement on the North Fork of Long Island is effectively my new manufacturing and fulfillment center, with the last couple machines set to be delivered before the end of this month. With all this in place, if I accumulate parts for, say, 10 boards, I can just run them off and send them out, and keep operating that way indefinitely.

So, how do we stand regarding the chip shortage? I've managed to obtain most of the components that were originally problematic in quantities between 100-1000 units, but some of the other chips that originally showed no sign of being affected by the shortage — which I delayed ordering to accommodate my funding profile — are now unavailable. Because I know many of my customers and subscribers are engineers or have technological connections, the part numbers I can't find at all are FT230XS, EE2-3TNU and TOBY-R200-82B. Similar alternatives to the FT230XS are just as scarce though I"m not sure about alternatives to the EE2-3TNU yet. The TOBY-R200 is the global variant of the cell modem. I also only have about 100 of the ATmega2560V with no stock anywhere, which is concerning.

Projecting Availability of Complete Phone Kits
Right now, it's looking like the N. American version of the phone will be ready sooner than the Global version, as I have stock of the former modems and not the latter, but the other components missing above, however trivial in appearance, are a bottleneck. I could wind up finding these parts tomorrow, when I do my daily search, or in months.
Then in February:
I'm trying to send the first 84 North American phones out this month*.

An additional 114 will be able to go out about a month after that, but the front OLED display is out of stock until summer, so I will give those 114 customers who are next in line the option to receive the complete kit minus the OLED display, and they would receive the display separately when I get them in the summer. The phone will function fine without that front display, but without the ability to display incoming calls and other messages.

Outside of those initial 198 N. American orders, all other components will be available again (including for the global versions) in October, so that's when the remaining pre-order backlog should be produced and sent out. I'm hoping to be in "normal production", with orders being filled as they're placed, around November.

Considering the ongoing protracted timeline, which I know is frustrating most of you, I would like to emphasize that I'm encouraging folks to request refunds, and then re-order when the chip shortage is behind us if so desired. It's indeed been difficult — much more so than I ever expected — but this phone WILL be at full-normal production status eventually. Failure is not an option. The only way this won't happen is if I drop dead (knock on wood).

OK, regarding my promise to get the first orders out this month, it's actually dependent on my new pick and place machine, which is is the centerpiece of my newly put-together basement production facility:

The thing is, due to a bone-headed mistake that was entirely my own fault, I managed to bork one of the circuit boards that makes the thing run when hooking things back up after having it moved, which was a 4000lb project in its own right. I'm waiting on a replacement from abroad to get the machine running again, but can't actually start producing the RUSP boards (in a lay speak: "soldering the electronics together"), until this is working again. At the end of January I was positive I'd be able to get the first phone kits out this month, in February, as described above, but every day that goes by at this point without this machine working is a day of schedule slip.

Again, if you're not comfortable with me always saying "soon, soon, I promise… very soon", please request a refund. But I do have the parts for a batch of kits as described above, and it's just a matter of getting this machine going again.
Then mid-March:
What I have here is a "bad news" situation. The part I've been waiting on for my pick and place machine to produce the first batch of phones (see past updates pasted below for detail) arrived, but it only partially fixed the problem. This knotted up my stomach nicely. I've been working on it every day that I can, and believe I've localized the issue (which, if you're interested, relates to an internal braking resistor for the six Z-axis BLDC motors). I'm going to try replacing the power-module for the Z-axis motors, which is a little rack mount module that I'm ordering today. By the time I get this fixed, produce, and test all the boards (the production/testing part should just take a few days)… well, we will slip another month on the scheudle. Stomach knots.
And this month:
The initial order batch remains seemingly-perpetually 2 weeks out. Right now I'm waiting for some additional parts for the pick and place machine (tray and stick feeders), which should arrive soon now. Once I get to this point I'll be posting a demo video and written documentation. As always, email for refunds.
This may seem pretty terrible, but I suspect that this is actually pretty typical "shit happens" in tech manufacture of new stuff, but it's been hugely drawn out due to the extreme delays in getting chips and replacement parts. But Justine at least has low enough overhead that these delays simply kill her leisure time and equipoise. If she was a more typical business, she's probably have had to fold by now.
Sadly this means I will have to limp along with an interim solution when the network gods decommission 2G and hence my beloved trusty antique Nokia. But the short-term fix is also proof that big company tech, even low-ish tech, ain't what it is cracked up to be.
I have too many phone numbers floating around, so I procured this phone and assigned one of them to a newly purchased Nokia 3310, a designed to be retro 3G.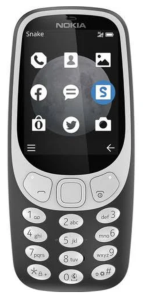 Its niche was not so much people like me (GPS tracking and texting averse; this phone has GPS software that looks like it can be disabled; who knows) as to be a cheap backup phone in case a main cell phone died or went astray. My use when I got it was for trip when I went places where I knew or suspected my trusty antique Nokia would not get much/any signal.
However, the one I got was a piece of junk. Even though I barely used it, the on button didn't work correctly from the get go. It would take multiple pokes, sometimes as many as 10, to turn it off or on. And then it quit charging. Nevertheless, I still have a number on a microsim that goes in that phone, and it's probably easier to try to find a used one for the hopefully only few months I'll need it until my red rotary phone arrives.
Wish Justine and me luck.
_____
1 From Justine's November 2021 e-mail:
About 5G
YES, the phone works on the new 5G networks. I'm stopping myself from writing an essay on how what the big carriers are calling "5G" actually isn't (AT ALL), and how the LTE standard that the rotary phone uses will work on the 5G/4G networks even after actual 5G proliferates. Actual 5G adds mm-wave bands to the LTE standard for very high data rates in dense urban areas, like streaming video, etc. Not something that's useful for a voice-only phone, and there aren't any devices or carriers I'm aware of that are actually exploiting the mm-wave bands at this time. Hence, what's being touted as 5G in aggressive add campaigns (at least in the US) are not actually 5G in any way, shape, or form. It's a schemeto get people to trade-up to newer phones. The Rotary Un-Smartphone is a fully modern device, totally compatible with the newest LTE networks, whether you call it 4G or 5G.