Dear readers:
Temporarily changing our note at the top of this page to a query–
Yves is doing more research on her short list of candidate countries for her hoped-for future expat life. One of the fast ways to get tips and learn about possible pitfalls is expat message boards. However, these seem to be substantially if not entirely on Facebook and Yves is allergic to Facebook. Lambert thinks this is not entirely paranoid since even when he uses a VPN, Facebook recognizes him.
Do readers have any suggestions as to how to set up a FB account and keep it well away from your real world identity?
Thanks!
* * *
When Cats Chew Catnip, It Works as a Bug Spray Smithsonian
Happy the Elephant is not a human, according to N.Y. Court of Appeals. But has a legal precedent been set for cases on behalf of nonhuman animals? Bronx Times (which doesn't come up on Google's front page, even though Happy's residence is the Bronx Zoo, because Google is trying to strangle local news rooms, good job).
Fed Meeting Live Updates: Interest Rates Raised 0.75 Percentage Point WSJ
So Now We Have Clarity. The World Has Changed Bloomberg
Remember what happened last time The Reformed Broker
The Fed is forcing markets to 'flush' crypto speculators: Strategist Yahoo
Climate
Shortage of radio technicians may have compromised safety on Hermits Peak/Calf Canyon Fire Wildfire Today
On probabilism and statistics Lars P. Syll. From a statistics course Syll gives to life scientists working in the pharmaceutical industry.
#COVID19
Notes on a mask-less world Al Jazeera

Saudi Arabia eases mask mandate as first Hajj pilgrims arrive Al Jazeera

* * *

Nasal Vaccines Are Commercially High Risk, Perhaps High Reward The Scientist

Differential Biodistribution of Adenoviral-Vectored Vaccine Following Intranasal and Endotracheal Deliveries Leads to Different Immune Outcomes Frontiers in Immunology. Model study. From the Abstract: "Here, by using a murine model and an adenovirus-vectored model vaccine, we have compared the intranasal and endotracheal delivery methods in their biodistribution, immunogenicity and protective efficacy. We find that compared to intranasal delivery, the deepened and widened biodistribution in the lung following endotracheal delivery is associated with much improved vaccine-mediated immunogenicity and protection against the target pathogen. for human application."

* * *

Neutralization of the SARS-CoV-2 Omicron BA.4/5 and BA.2.12.1 Subvariants (letter) New England Journal of Medicine. "Booster vaccination provided sufficient neutralizing-antibody titers against the BA.4/5 and BA.2.12.1 subvariants, albeit to a lower extent than against BA.1 and BA.2."

Effects of Previous Infection and Vaccination on Symptomatic Omicron Infections New England Journal of Medicine. The Conclusions: "No discernable differences in protection against symptomatic BA.1 and BA.2 infection were seen with previous infection, vaccination, and hybrid immunity. Vaccination enhanced protection among persons who had had a previous infection. Hybrid immunity resulting from previous infection and recent booster vaccination conferred the strongest protection."

* * *

Early detection of SARS-CoV-2 variants using traveler-based genomic surveillance at four US airports, September 2021- January 2022 Clinical Infectious Diseases. From the Abstract: "We enrolled arriving international air travelers in SARS-CoV-2 genomic surveillance, using molecular testing of pooled nasal swabs, and sequencing positive samples for viral sublineage. Traveler-based genomic surveillance provided early warning variant detection; we reported the first U.S. Omicron BA.2 and first BA.3 in North America, weeks before next reported detection." So naturally we've stopped testing international travellers at airports.

* * *

Long COVID Could Be a 'Mass Deterioration Event' The Atlantic. Don't worry. It's mild.

The Scientists Who Made the COVID Vaccine Possible on How the Pandemic Will End Teen Vogue. Let 'er rip!
Scientists use ancient DNA samples to explain Black Death origins FT Original.
China?
Myanmar
Please Don't Call Myanmar Military Tatmadaw The Irrawaddy. Use "sit-tat" instead. Usage example:

I once heard a story of a fascist general saying during a public meeting, "if sit-tat have to kill 40m ppl, we will kill them all. We will continue with the 10m remaining ppl who are with us".
That's what they really said.
That's the true nature of the fascists.

— Nicholas (@nicholas6284) June 15, 2022

Clarifying!
Protecting and restoring Indonesia's mangroves Straits Times
India
In the Hottest City on Earth, Mothers Bear the Brunt of Climate Change The Wire
Syraqistan
How Biden Came Around to MBS' Plan for a New U.S.-Saudi Partnership Politico
UK/EU
Keir Starmer, of course, served in Mr Corbyn's shadow cabinet and called Mr Corbyn "a friend" when he was standing for leader.

— Lewis Goodall (@lewis_goodall) June 15, 2022

* * *
New Not-So-Cold War
Biden Administrion
US to launch West Asia Quad with India, Israel and UAE during Biden's visit Business Standard
Inside the U.S. government project to create tiny nuclear reactors like batteries CNBC
Capitol Seizure
Who is Greg Jacob, Pence's lawyer who testifies Thursday before Jan. 6 panel The Hill. So what happens when Pence doesn't get in the car?
Big Brother Is Watching You
Facebook and Anti-Abortion Clinics Are Collecting Highly Sensitive Info on Would-Be Patients Reveal News

We're launching a free tool for journalists to track source diversity Chalkbeat. Once the infrastructure is in place, the source-checking won't stop with diversity.
The Groves of Academe
As professors struggle to recruit postdocs, calls for structural change in academia intensify Science
Imperial Collapse Watch
Pyotr Akopov Raises (Correctly) The Issue. Andrei Martyanov, Reminscence of the Future

A World of Power and Fear Foreign Affairs The Deck: "What Critics of Realism Get Wrong."

The Hinges of History Creak Aurelien, Trying to Understand the World (DC).
Class Warfare
How Houston Moved 25,000 People From the Streets Into Homes of Their Own NYT (DL).
Why Rural Americans Keep Waiting for Fast Internet, Despite Billions Spent WSJ
Agents in the Ether Inference Review. "Cable telegraphy and electrical physics in the Victorian British Empire."
Antidote du jour (@IainHLeach):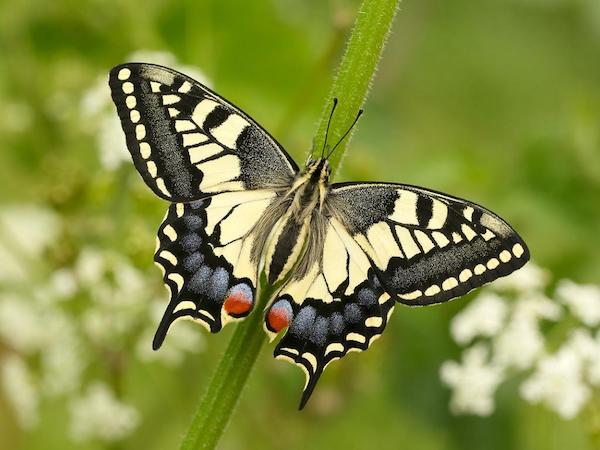 Bonus antidote:
The Pin-tailed Whydah's courtship dance,

a mid air ballet where the male exerts extreme effort and energy for the affections of the female, serenading her as he hopefully displays his nearly 8inch long tail feathers (20cm)pic.twitter.com/5v9iQYOnhV

— Science girl (@gunsnrosesgirl3) June 12, 2022
See yesterday's Links and Antidote du Jour here.