Lambert and I, and many readers, agree that Ukraine has prompted the worst informational environment ever. We hope readers will collaborate in mitigating the fog of war — both real fog and stage fog — in comments. None of us need more cheerleading and link-free repetition of memes; there are platforms for that. Low-value, link-free pom pom-wavers will be summarily whacked.
And for those who are new here, this is not a mere polite request. We have written site Policies and those who comment have accepted those terms. To prevent having to resort to the nuclear option of shutting comments down entirely until more sanity prevails, as we did during the 2015 Greek bailout negotiations and shortly after the 2020 election, we are going to be ruthless about moderating and blacklisting offenders.
–Yves
P.S. Also, before further stressing our already stressed moderators, read our site policies:
Please do not write us to ask why a comment has not appeared. We do not have the bandwidth to investigate and reply. Using the comments section to complain about moderation decisions/tripwires earns that commenter troll points. Please don't do it. Those comments will also be removed if we encounter them.
* * *
Bear spotted casually walking around Arlington today
ARLnow (resilc)
Photos of Christian the Lion Who Lived in London in the Swinging 60s PetaPixel (David L)
Bay Area residents are reporting an influx in crow 'attacks,' but experts say it's not what you think SFGate (Alex C)
Before Chickens Were Nuggets, They Were Revered New York Times (furzy)
'Needle spiking' reports grow in France, Belgium and Britain Washington Post (resilc)
Singapore's dengue 'emergency' is a climate change omen for the world CNN. Resilc; "On to Florida."
#COVID-19
Science/Medicine

How to Social Distance in a University Residence Hall McGill University (resilc)

Figure above of wastewater RNA frequencies for each variant in the Twin Cities from @dhmontgomery

Of not the sweeps in a single city are faster than global – so the comparison to flu on a global scale isn't exactly correct, but the point remains – this virus changes fast

— Michael Mina (@michaelmina_lab) June 5, 2022

Asia

✅For 9 days in a row, China🇨🇳 has had

0⃣ ZERO #COVID19 deaths

0⃣ ZERO #COVID19 deaths

0⃣ ZERO #COVID19 deaths

The worst day was 30 April, when
8⃣5⃣ (eighty-five) deaths occurred.

… 85 in the WORST DAY… pic.twitter.com/ong3PICI0a

— Antonio Caramia (@Antonio_Caramia) June 5, 2022
Monkeypox
Testing bottleneck' for monkeypox puts control at risk, experts warn STAT (Dr. Kevin)

CDC's travel advisory on monkeypox: 'Practice enhanced precautions' CNN
Climate/Environment
Short-term fix to gas crisis is to bring coal plants online, Resources Minister Madeleine King says ABC Australia

Lights Out!: Engineering Group Issues Warning on Green Goals The Burkean (guurst)

As the Great Salt Lake Dries Up, Utah Faces An 'Environmental Nuclear Bomb' New York Times (furzy)
Boris Johnson Has Only Delayed the Inevitable Atlantic (resilc)
Platinum Jubilee 2022: Harry and Meghan accused of hypocrisy for flying back in private jet Daily Mail Iresilc). For what that flight cost, they could have bought all the seats in first class in a commercial plane.
Jean-Luc Mélenchon Has Shown How to Build a Radical, Broad Coalition Jacobin (resilc). Wake me up when they exercise power.
German industrial orders fall more than expected in April Reuters
Violence in Rural Mexico Ensnares Doctors, Causing Worker Shortages New York Times (furzy)
New Not So Cold War
NATO comments on nuclear guarantees for Russia RT (Kevin W). Wellie, that put the shiv in any peace talks.

Not that there was any hope of negotiations, even putting aside Russia's well warranted distrust for the Zelensky regime and the US: Biden Works to Prolong Ukraine War Craig Murray (hat tip Moon of Alabama). I see a shift in Murray's posture. He was pretty hostile to Russia before. He's now encountered the Ukraine propaganda machine.

Lavrov slams some NATO members' decision not to let his plane into Serbia as unprecedented TASS (guurst). Russia likes its revenge served cold. Expect at least a tit for tat at some point.

* * *

Lured by discounts, India in talks to double oil imports from Russia's Rosneft The Print

Iran is helping Russia circumvent sanctions by using its 'ghost armada' to transport the Kremlin's oil, researchers claim Daily Mail

* * *

Sviatogorsk, last major milestone towards Russian southward advance on Slaviansk, abandoned by Ukrainian forces; **HUGE** sea change in last 24 hours in Ukrainian war outlook & propaganda—mood turns negative, resigned to more bad news, no more "rah-rah"; quasi-neocon Edward Luttwak throws in the towel, says Russia will win and Donbass should have a say in its own fate (…..sorry, it's too late to "hand over" ONLY the Donbass.) Jacob Dreizin. The ultimate Daily Mail headline….but it looks like he failed to upload the usual accompanying video.

US General Stephen Twitty: "AFU casualties could reach 200,000 troops" Google Translate.
Original US-General Stephen Twitty: "Die Verluste der AFU könnten 200.000 Soldaten erreichen" Linke Zeitung. From the machine translation:

He [Twitty] estimates that 200,000 soldiers have mysteriously disappeared from the AFU. "Who knows where they are today?" – The General asked. This vast number of military personnel is simply not on the US authorities' radar. Either there was a fraudulent mobilization, or worse, they were defeated. That being said, the Z Command Yankees hear a lot about "Russian casualties," but the US wants to know the true picture, not the propaganda of those arrested….

In Kyiv, however, one begins to suspect that the White House is frustrated with the talentless blue and yellow "resistance". Hence the difficult questions: "Where are the 200,000 soldiers?" No, the Americans have no sympathy for the Thunderbirds, but the same Steven Twitty wants to know what's going to happen next, so he asks: "What will the endgame be like then? "

According to Kyiv, the priority now is to regain "trust" in the United States. So what we need is a well-publicized victory on the front lines. The fact is that Washington has announced Ramstein 3. On June 15, a meeting of defense ministers from 40 NATO countries will take place in Brussels, which, as before, will be organized by Pentagon boss Lloyd Austin. There, the heads of the alliance's defense agencies will deliberate on what to do next: whether to reduce support for the AFU or continue the fight to the last Ukrainian.

This is actually quite critical, I've been told that Bulgaria is the only NATO country actively manufacturing 152mm ammunition and a number of other critical items to feed a post-Soviet war machine. https://t.co/fDaxiwKTmC

— Armchair Warlord (@ArmchairW) June 7, 2022

* * *

Germany Issues Dire Warning As Russian Banks Announce Scheme to Release Frozen Assets iEarlGrey, YouTube. Forgive me for not hat-tipping the reader who sent this on; I did look a bit to try to retrace my steps. At 5:04, it discusses a "bad bank" scheme, presumably for loans made to companies from "unfriendly countries" who are no longer paying. Think if nothing else loans to all those Western operations in Russia for working capital, operating leases, and commercial mortgages. They also have to transfer any related liabilities, which I assume means deposits. The article says it's at "least $17 billion" but that's the gross, not net exposure and if this is the right order of magnitude, not hugely consequential.

* * *

Russia today at ground level: further observations Gilbert Doctorow

An update of sorts on the Italian Putin list scandal, courtesy DLG, Reality Czar:

On Ukraine, 'progressive' proxy warriors spell disaster Aaron Maté (anon in SoCal)

WHOSE SIDE OF THE BAR IS OLAF SCHOLZ ON – RUSSIAN ANECDOTE John Helmer
Syraqistan
Racist roller-coaster off the fucking rails: Israel's richest politician, former Jerusalem mayor turned MP who's poised to replace Netanyahu as leader of the largest political party, calls to arm "1 million" Jewish civilians AKA an anti-Palestinian "Purge" https://t.co/MXUiTGUB36

— David Sheen (@davidsheen) June 4, 2022
Big Brother is Watching You Watch
Europol and CIA operate data mining in the SWIFT system FM4 (guurst). Original: Europol und CIA betreiben Data-Mining im SWIFT-System. Subhead:

European data from the SWIFT financial transaction system has been supplied in bulk by Europol to the US Treasury Department for data mining for years. This data ended up with the CIA.
Imperial Collapse Watch
At least 12 military bases contaminating water supply with toxic PFAS Guardian (resilc)

Australian traveller strip-searched, held in US prison and deported over little-known entry requirement Guardian (Basil Pesto)
1/6
Documentarian who filmed Proud Boys to testify at first Jan. 6 committee hearing NBC (furzy). This is pathetic. Oh, and if this is meant to have any pretext of operating to a legal standard, this would be impermissible as hearsay.

Five questions that hang over the Jan. 6 committee's public hearings The Hill
Biden
U.S. VP touts $3.2 billion investment aimed at stemming Central American migration Reuters (resilc)
Tuesday's primaries will measure voter unease over crime and inflation CNN (Kevin W)
San Francisco District Attorney Chesa Boudin Recalled by Voters Wall Street Journal. Over 61% according to preliminary tallies.
A former Dianne Feinstein staffer insisted that keeping the 'diminished' 88-year-old in office is 'better than a junior California senator' Business Insider (Kevin W). "I am big. It's the pictures that got small."
How the statement 'F all politicians' ended up in California's voter guide KTLA (resilc)
Gunz
The Blood-Soaked Lie About the Second Amendment Harvey Wasserman, RSN (furzy)
Our No Longer Free Press
How Martha Mitchell helped Woodward and Bernstein investigate John Mitchell Washington Post
Raytheon relocating headquarters from Waltham to just outside DC Boston Globe (Kevin W)
The national average is now just 5 cents from reaching $5/gal. $4.95/gal, up 2.4 cents so far today.

— Patrick De Haan ⛽️📊 (@GasBuddyGuy) June 7, 2022
Yellen: inflation to 'remain high;' hopes it's 'coming down' Associated Press
Corporations aren't greedy enough Unherd (fk). Important.
Class Warfare
New study shows welfare prevents crime, quite dramatically Oxford University Press (Robert M)

Don't Call It Belly Dancing Evergreen (Micael T)
Antidote du jour (CV):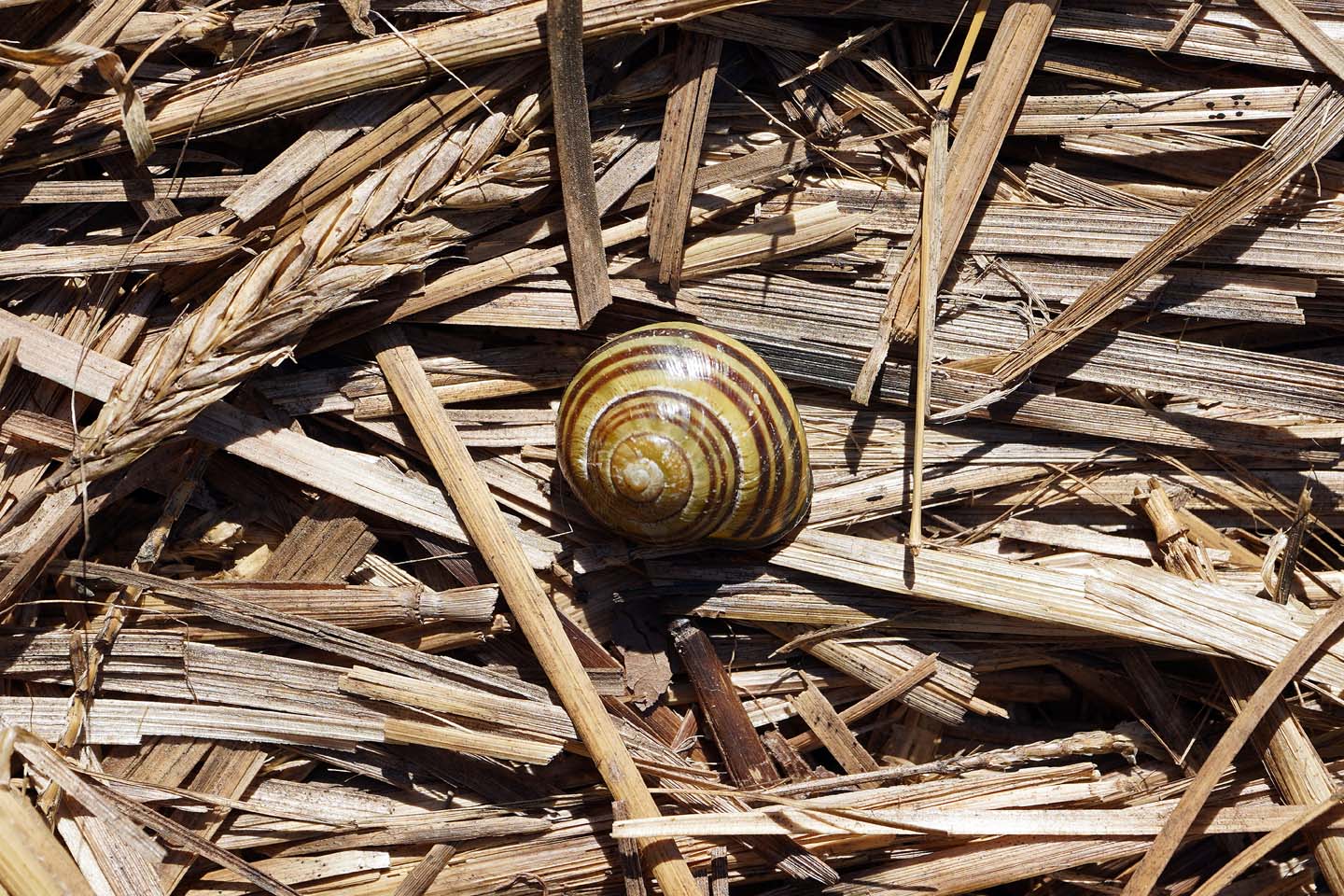 And a bonus (dk):
Come for the feel-good, low stakes local news coverage, stay for a picture of the Lostest Bear to Ever Be Lost.

Tri-City Herald: Black bear pops up in Benton wheat field near Columbia River. No, really.https://t.co/X0Ax0ThgME

— ꜳꝛꝍꞥ (@TheTarquin) June 4, 2022
And a second bonus (guurst):
Dance like nobody's watching…🐻🕺😍😅 pic.twitter.com/GoEr16oog2

— 𝕐o̴g̴ (@Yoda4ever) June 2, 2022
See yesterday's Links and Antidote du Jour here.