Lambert and I, and many readers, agree that Ukraine has prompted the worst informational environment ever. We hope readers will collaborate in mitigating the fog of war — both real fog and stage fog — in comments. None of us need more cheerleading and link-free repetition of memes; there are platforms for that. Low-value, link-free pom pom-wavers will be summarily whacked.
And for those who are new here, this is not a mere polite request. We have written site Policies and those who comment have accepted those terms. To prevent having to resort to the nuclear option of shutting comments down entirely until more sanity prevails, as we did during the 2015 Greek bailout negotiations and shortly after the 2020 election, we are going to be ruthless about moderating and blacklisting offenders.
–Yves
P.S. Also, before further stressing our already stressed moderators, read our site policies:
Please do not write us to ask why a comment has not appeared. We do not have the bandwidth to investigate and reply. Using the comments section to complain about moderation decisions/tripwires earns that commenter troll points. Please don't do it. Those comments will also be removed if we encounter them.
* * *
I Rented an Electric Car for a Four-Day Road Trip. I Spent More Time Charging It Than I Did Sleeping. WSJ
Climate
Gabriel Makhlouf: Climate change – avoiding the "Do I Feel Lucky?" school of policymaking (PDF) Bank of International Settlements

This 34-year-old's start-up backed by Bill Gates and Jeff Bezos aims to make nearly unlimited clean energy CNBC.

Miracle Fuel Hydrogen Can Actually Make Climate Change Worse Bloomberg
#COVID19
COVID-19 cases are on the rise. Does it matter anymore? The Hill
Monkeypox
Monkeypox Tracker Global Health. Commentary:

1. A #monkeypox 🧵@WHO has released a new update. They say as of June 2, a total of 27 non-endemic countries have reported 780 cases.
The line list being maintained by https://t.co/VLiqjLB18u currently reports nearly 1000 from 39 countries. https://t.co/nRO5gux6LW pic.twitter.com/OPj3dG5cXP

— Helen Branswell 🇺🇦 (@HelenBranswell) June 5, 2022

On Monkeypox, if we could just decide to "Let 'er rip" openly and right away, instead of posturing and having many meetings and pressers, I for one would be very grateful.
China?
Myannar
Assassinations Become Weapon of Choice for Guerrilla Groups in Myanmar NYT. Local administrators for the junta have been targeted for at least a year, as NC readers know.

A night with Myanmar's wizards Today Nigeria News
India
India's First Case Of Sologamy Creates Awareness Of New Trend – Analysis Eurasian Review (Furzy Mouse).
UK/EU
Boris Johnson faces vote of no confidence in his leadership FT. About time.

Brits Go Wild When Queen Has Tea With Paddington Bear HuffPo
New Not-So-Cold War
* * *

* * *

* * *
US Excludes Cuba, Venezuela, Nicaragua From Regional Summit Bloombergx
US to allow Venezuelan oil to be shipped to Europe: report The Hill
Biden Administration
Bad Branding: Another blobby bite at the anti-restraint apple Stephen Walt, Responsible Statecraft

Regulatory Capture Cory Doctorow
Supply Chain
The cost of complexity in supply chains FT

Shipping Chaos Is the Latest Sign that Capitalism Is Eating Itself Tribune
The Bezzle
Australian Dogecoin creator Jackson Palmer on grifts, Elon Musk, crypto bubbles and Pauline Hanson Crikey

Investors say Miami crypto whiz kid took them to the cleaners Miami Herald
Gunz
Delay may be darkest hour ever Uvalde Leader-News

Going to an NRA convention to find the "Mark Zuckerberg of guns" Yasha Levine
RussiaGate
The Steele Dossier and Lying to the FBI — Not Guilty as Charged John Kiriakou, Scheerpost
Capitol Seizure
Police State Watch
'I'm not going to help you:' Man drowned in Tempe Town Lake as police watched, transcripts reveal FOX10

'Trying to help': Police officers from across Texas converge on Uvalde in wake of massacre at Robb Elementary Houston Chronicle
Our Famously Free Press
Silicon Valley Corporations Are Taking Control Of History Caitlin's Newsletter

Calling Bullshit The Art Of Skepticism In A Data Driven World with Carl Bergstrom and Jevin West (video) Center for Inquiry (NL).
L'Affaire Joffrey Epsteins
Elon Musk asks why 'leaking' Justice Department won't spill Jeffrey Epstein and Ghislaine Maxwell's client list and says it's 'odd' officials remain silent on billionaire pedophile and his madam Daily Mail. He's right. But degrees of separation:

Your own brother dated Jeffrey Epstein's "ex girlfriend"! Insane you'd ever bring this up

— TrueAnon (@TrueAnonPod) June 5, 2022
Class Warfare
Eclipse of Rent-Sharing: The Effects of Managers' Business Education on Wages and the Labor Share in the US and Denmark (PDF) NBER. From the Abstract: "This paper provides evidence from the US and Denmark that managers with a business degree ("business managers") reduce their employees' wages. Within five years of the appointment of a business manager, wages decline by 6% and the labor share by 5 percentage points in the US, and by 3% and 3 percentage points in Denmark….. We establish that the proximate cause of these (relative) wage effects are changes in rent-sharing practices following the appointment of business managers. Exploiting exogenous export demand shocks, we show that non-business managers share profits with their workers, whereas business managers do not." Professional Managerial Class.

How 'Mega Landlords' Threaten Housing Stability for Renters Invisible People (DCBlogger).
Thoughts on software-defined silicon LWN.net. Nobody tell John Deere…
Debunking the Minnesota Study of Twins Reared Apart Mad in America
Antidote du jour (via):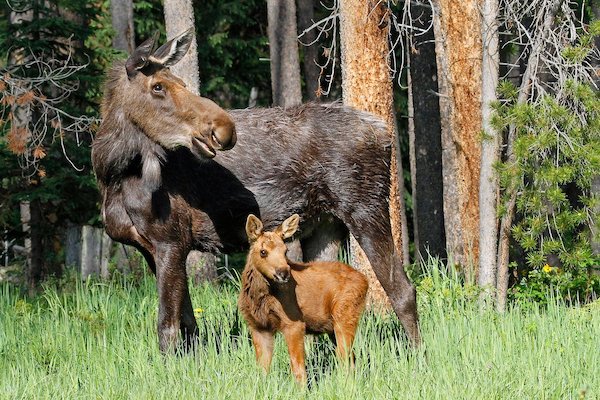 See yesterday's Links and Antidote du Jour here.