Sadly all good things must come to an end, and one of them is Jerri-Lynn's regular and incisive contributions to Naked Capitalism. Her husband retired this spring. They both like to travel plus Jerri wants to devote more energy to her novels.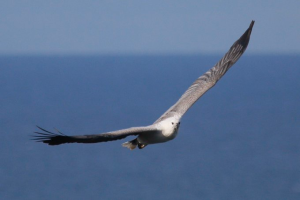 I know based on comments to her posts that many of you will miss her legal analysis, her many and varied climate and environment posts, from the cost of fast fashion to coral reefs to the war on plastic, her having developed a beat on the right to repair, and since the war in Ukraine, her explanation of how India was playing its increasingly influential geopolitical role. And of course her bird photos and cooking tips!
Some of you also had the opportunity to chat with Jerri at meetups in New York and London. She said she very much enjoyed these engaging conversations with uniformly well-informed and articulate readers.
Jerri will publish her own sign-off post this week.
Lambert and I are personally saddened that Jerri will no longer be a mainstay at Naked Capitalism. We very much appreciated her tales from around the globe, her wide-ranging gossip, from Oxonians to Obama and Larry Tribe, and her literary interests. We hope all of you will wish her well with her adventures.