Lambert and I, and many readers, agree that Ukraine has prompted the worst informational environment ever. We hope readers will collaborate in mitigating the fog of war — both real fog and stage fog — in comments. None of us need more cheerleading and link-free repetition of memes; there are platforms for that. Low-value, link-free pom pom-wavers will be summarily whacked.
And for those who are new here, this is not a mere polite request. We have written site Policies and those who comment have accepted those terms. To prevent having to resort to the nuclear option of shutting comments down entirely until more sanity prevails, as we did during the 2015 Greek bailout negotiations and shortly after the 2020 election, we are going to be ruthless about moderating and blacklisting offenders.
–Yves
P.S. Also, before further stressing our already stressed moderators, read our site policies:
Please do not write us to ask why a comment has not appeared. We do not have the bandwidth to investigate and reply. Using the comments section to complain about moderation decisions/tripwires earns that commenter troll points. Please don't do it. Those comments will also be removed if we encounter them.
* * *
Rocky Mountain Massacre: Was Yellowstone's Deadliest Wolf Hunt in 100 Years an Inside Job? The Intercept
Why Rain Smells So Good But Tastes Really Bad Laughing Squid (reŠilc)
Elon Musk's Neuralink Brain Computer Startup is Beat Again Fortune (furzy)
A Classic American Concession was First Fried in Oregon: The Corn Dog OPB (David L)
The Investment Drought of the Past Two Decades is Catching Up with Us Financial Times
The Role of Colleges in Intergenerational Mobility NBER
Myanmar: Fighting a Brutal Regime With the Help of a Video Game New York Times
In Delhi: Sheltered but Homeless Pari Education
Latin America's Resurgent Left with Rene Rojas Jacobin AV
#COVID-19
Monkeypox
WHO Declares Monkeypox a Public Health Emergency of International Concern CNN

2 Children Diagnosed with Monkeypox in the U.S., Officials Say PBS
Climate/Environment
Italy
La Stampa asked @GiorgiaMeloni about my piece, and she blamed it on 'prompting by think tanks' (?). Then she just reiterates that because of her line on Ukraine there is no reason to worry about her, which is exactly the marketing strategy my article says she has…. pic.twitter.com/O26Ue0Otmy

— David Broder (@broderly) July 23, 2022
China?
China Won Over Southeast Asia During the Pandemic The Diplomat
Brexit
Britons Say They'll NEVER Travel Through Dover Again and Abandon All Hope of Making it to France After Sitting in Traffic All Day Daily Mail (reŠilc)
New Cold War
Sinking Germany New Left Review – Sidecar
Imperial Collapse Watch
Empire Burlesque Harpers
Biden
1/6
Zionism
Donna Edwards Loses Maryland Primary Following $6M pro-Israel Spending Bonanza Jerusalem Post

AIPAC Hails Democrat's Defeat for not Being Sufficiently Pro-Israel The Guardian
Syraqistan
MBS's $500 Billion Desert Dream Just Keeps Getting Weirder Bloomberg

Saudi Citizen Arrested After Non-Muslim Journalist Sneaks into Mecca The Guardian (reŠilc)
Sri Lanka
The Hope and Fear of the Sri Lankan Protest Movement The New Yorker

Sri Lanka Won't Get a Bailout From the IMF Until Chaos Ends, Johns Hopkins Professor Says CNBC
Big Brother is Watching You Watch
DHS Broke its Own Rules to Buy Huge Trove of Warrantless Phone Data: ACLU Ars Technica
Guillotine Watch
Elon Musk's Inner Circle Rocked by Fight Over His $230 Billion Fortune Wall Street Journal
Class Warfare
Can Laws Spur Labor Militancy? Eric Blanc Substack
Antidote du Jour (Tracie H):
I followed this little bird around for a good 20 minutes trying to get a picture where he was reasonably sharp and unhidden by foliage. He didn't seem to care that after a while one's arms and eyes get exhausted holding a camera up and squinting through its eyepiece.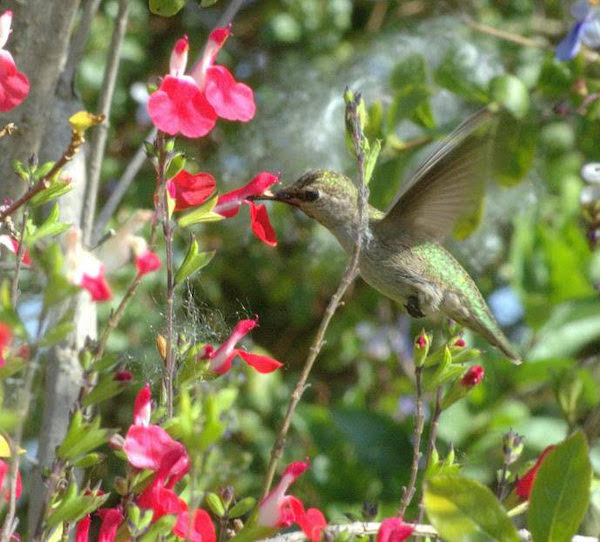 See yesterday's Links and Antidote du Jour here.