Lambert and I, and many readers, agree that Ukraine has prompted the worst informational environment ever. We hope readers will collaborate in mitigating the fog of war — both real fog and stage fog — in comments. None of us need more cheerleading and link-free repetition of memes; there are platforms for that. Low-value, link-free pom pom-wavers will be summarily whacked.
And for those who are new here, this is not a mere polite request. We have written site Policies and those who comment have accepted those terms. To prevent having to resort to the nuclear option of shutting comments down entirely until more sanity prevails, as we did during the 2015 Greek bailout negotiations and shortly after the 2020 election, we are going to be ruthless about moderating and blacklisting offenders.
–Yves
P.S. Also, before further stressing our already stressed moderators, read our site policies:
Please do not write us to ask why a comment has not appeared. We do not have the bandwidth to investigate and reply. Using the comments section to complain about moderation decisions/tripwires earns that commenter troll points. Please don't do it. Those comments will also be removed if we encounter them.
* * *
If we only had eyes to see Times Literary Supplement
The solution to online abuse? AI plus human intelligence World Economic Forum
Climate
* * *

* * *
#COVID19
Summary of Guidance for Minimizing the Impact of COVID-19 on Individual Persons, Communities, and Health Care Systems — United States, August 2022 CDC. Handy chart, which I have helpfully annotated:

You, you, you, you, you. Nothing about protecting others (let alone the "public"). The "Center for Disease" continues to grovel before the sociopathic libertarians of the Great Barrington Declaration.

CDC loosens coronavirus guidance, signaling strategic shift WaPo. "Signal," a good Beltway word. "The new recommendations signal that the Biden administration and its medical advisers have decided that the lower fatality rate from covid-19 in a heavily vaccinated population permits a less demanding set of guidelines." And by "lower fatality rate", they mean the existing fatality (and infection) rate — remorselessly chronicled in Water Cooler — which — tinfoil hat time! — they wish to preserve. Equally, they wish to weaken all forms of non-pharmaceutical intervention in preparation for the next surge, a pattern we have seen over and over again [bangs head on desk].

Covid isn't done with us, whatever the CDC says NBC

* * *

Genomic epidemiology of the first two waves of SARS-CoV-2 in Canada eLife. From the Abstract: "We investigated the effectiveness of international travel restrictions at reducing SARS-CoV-2 importations and transmission in Canada in the first two waves of 2020 and early 2021…. Of the sublineages seeded during the first wave, 49% (46–52%) originated from the USA and were primarily introduced into Quebec (39%) and Ontario (36%), while in the second wave, the USA was still the predominant source (43%), alongside a larger contribution from India (16%) and the UK (7%). . Despite the drastic reduction in viral importations following travel restrictions, newly seeded sublineages in summer and fall 2020 contributed to the persistence of COVID-19 cases in the second wave, to reduce transmission." So the obvious policy implication, in which the United States has deservedly taken a global leadership position, is to eliminate travel bans and minimize non-pharmaceutical interventions. Well done, all.

SARS-CoV-2 evolution and patient immunological history shape the breadth and potency of antibody-mediated immunity (accepted manuscript) The Journal of Infectious Diseases. n = 41,000 serum samples. From the Abstract: "We show that the breadth and potency of the antibody-mediated response is influenced by the number, the variant, and the nature (infection or vaccination) of exposures, and that individuals with mixed immunity acquired by vaccination and natural exposure exhibit the broadest and most potent responses. Our results suggest that the interplay between host immunity and SARS-CoV-2 evolution will shape the antigenicity and subsequent transmission dynamics of SARS-CoV-2, with important implications for future vaccine design." Remember when mRNA was just like software, and we'd roll out new versions rapidly? Good times.

Persistent capillary rarefication in long COVID syndrome Angiogenesis. Observational study, n = 58, controls n = 16. From the Abstract: "Recent studies have highlighted Coronavirus disease 2019 (COVID-19) as a multisystemic vascular disease. Up to 60% of the patients suffer from long-term sequelae and persistent symptoms even 6 months after the initial infection…. A newly developed version of Glycocheck™ software was used to quantify vascular density…. A µm-precise analysis showed a significant decrease of vascular density, that exclusively affected very small capillaries… Our current data strongly suggest that COVID-19 leaves a persistent capillary rarefication even 18 months after infection. Whether, to what extent, and when the observed damage might be reversible remains unclear." A vascular disease that presents as respiratory?

* * *

Some Light on Long Covid Eric Topol, Ground Truths

Looks like some movement on Bharat's nasal vaccine, BBV154:

Here's what I have so far. Wipro leadership is tweeting about BBV154, who's been involved in healthcare deals before. A Wipro Rep meeting w/ IMBC for several months including a pharma visit. We also have the big honcho @RishadPremji followed by Dr. Ella since she added Ocugen. pic.twitter.com/u6qWJWk9Pv

— Pdr (@pdrpuff1) August 3, 2022
Monkeypox
Asymptomatic monkeypox virus infections among male sexual health clinic attendees in Belgium (preprint) medRxiv. From the Abstract: "In stored samples from 224 men, we identified three cases with a positive anorectal monkeypox PCR. All three men denied having had any symptoms in the weeks before and after the sample was taken. None of them reported exposure to a diagnosed monkeypox case, nor did any of their contacts develop clinical monkeypox…. The existence of asymptomatic monkeypox infection indicates that the virus might be transmitted to close contacts in the absence of symptoms. Our findings suggest that identification and isolation of symptomatic individuals may not suffice to contain the outbreak." Oh, good.
China?
The Inside Story of Carlos Ghosn's Brazen Escape From Japan WSJ. Musical interlude.
India
Lady's Slipper Orchid: The Meghalayan Orchid That Was Popular With The English Madras Courier (J-LS).
Syraqistan
Man who took hostages demanding his own money becomes public hero in Lebanon Guardian (NL).
UK/EU
Leaked manifesto: Italian right-wingers will dump Euroskepticism in bid for power Politico

Ransomware attack on NHS systems could take weeks to fix, major IT provider warns Sky News
AMLO's way Africa is a Country
New Not-So-Cold War
In the Ukraine war, a battle for the nation's mineral and energy wealth WaPo. "Ukraine harbors some of the world's largest reserves of titanium and iron ore, fields of untapped lithium and massive deposits of coal. Collectively, they are worth tens of trillions of dollars."

* * *

Ukraine says giant Zaporizhzhia nuclear plant can't supply Russia BBC

Ukraine and Russia Trade Blame After Rockets Hit Near Nuclear Site NYT. So Russia is shelling a power plant it wants to connect to its own grid?

U.S. backs calls for a demilitarized zone around Ukraine nuclear power plant -State Dept Reuters

* * *

Saki air base explosions:

The VKS has a bad habit of leaving piles of munitions next to parked aircraft, including ones that are fuelled and armed. My working theory is that Ukrainian loitering munitions or saboteurs caused an initial fuel fire that engulfed either piles of bombs or armed aircraft..
(3/4) pic.twitter.com/GwFlZ3TXKG

— Justin Bronk (@Justin_Br0nk) August 9, 2022

(Note the source is from the Royal United Services Institute, which wrote that very good piece on industrial warfare.) Tossed cigarette, BOOM!!!!! #StupidThingsGuysDo is, amazingly, not a hashtag on the Twitter.

* * *

Monopolistic nationalisms Yasha Levine

The Beginning of History (not paywalled) Foreign Affairs
Biden Administration
FTC ponders proper punishment for commercial data 'surveillance' and shoddy security The Register
2024
* * *

Trump says he will not oppose release of documents from FBI Mar-a-Lago raid. That would include search warrant, inventory of items seized, and underlying affidavit. The Justice Dept wants to release the first two; the last, which would be most informative, it will keep secret. pic.twitter.com/H3RpGk0o7P

— Byron York (@ByronYork) August 12, 2022
Supply Chain
U.N. expects 'big uptick' in ships wanting to export Ukraine grain Hellenic Shipping News

Ready or not, the supply chain transformation is underway The Hill. The author is from… McKinsey, who stands ready to help you through the "transformation"….
Class Warfare
TikTok, eh?

Starbucks fired an @SBWorkersUnited union leader in Buffalo.

The whole store walked out in protest.

This video has over 17 million views on TikTok. pic.twitter.com/WgObqa2ZAN

— Josh Miller-Lewis (@jmillerlewis) August 10, 2022

The best way to solve a labor shortage is with labor Stay-At-Home Macro
This librarian made a catalogue out of all the notes readers left behind in books CBC.
Antidote du jour (via):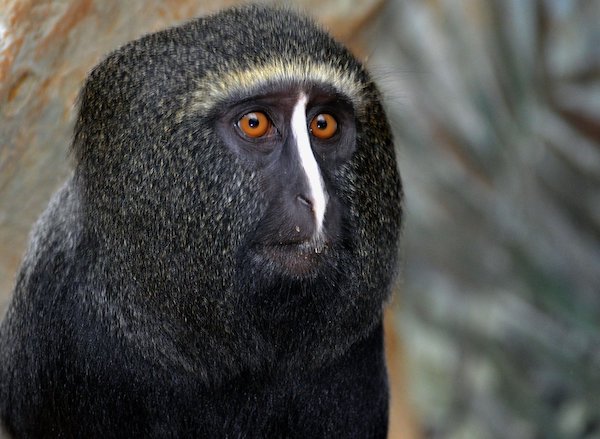 See yesterday's Links and Antidote du Jour here.