'Splooting' squirrels on Staten Island? NYC Parks sheds light on this bizarre behavior. SI Live (DL).
Angels Announce McDonald's Ice Cream Machines On New Earth Will Work 67% Of The Time Babylon Bee. Somebody alert Stoller.
Climate
Rhine River at Kaub drops below transit levels, Germany The Watchers

China's Yangtze river shrinks as heatwave, drought threaten crops Reuters

Panama Canal grapples with climate change threat Hellenic Shipping News

Global warming putting world's biggest ice sheet at greater risk than scientists previously thought Daily Maverick

* * *

A long thread on designing swales to capture water:

So… let's say you are concerned about a 100" rain 🌧 event in an area with soil compaction, overdevelopment, loss of ground cover… what do you do?

A: you plan for it. https://t.co/0yKiCHzakK

— BUILD SOIL; Plant Chestnuts! (@BuildSoil) August 14, 2022

How does young soil support plant life? Soils Matter, Get the Scoop

* * *

Climate change is making hundreds of diseases much worse Nature

Meet the team of volunteers removing invasive species from local parks Capital Daily
#COVID19
Morphological, cellular, and molecular basis of brain infection in COVID-19 patients PNAS. n = 26. From the Abstract: "Neurological symptoms are among the most prevalent of the extrapulmonary complications of COVID-19, affecting more than 30% of patients. In this study, we provide evidence that severe acute respiratory syndrome coronavirus 2 (SARS-CoV-2) is found in the human brain, where it infects astrocytes and to a lesser extent, neurons….. Our data support the model in which SARS-CoV-2 reaches the brain, infects astrocytes, and consequently, leads to neuronal death or dysfunction. These deregulated processes could contribute to the structural and functional alterations seen in the brains of COVID-19 patients."
China?
Don't Rule Out Intervention in the Solomon Islands The National Interest
Secret swearing in of Scott Morrison to 3 portfolios 'very peculiar' ABC Australia. Which Dark Scotty could not have done without a sign-off from the Governor General:
Difficult to see how the Governor-General can continue in his role. He was made complicit in a cover-up of unprecedented constitutional seriousness, and he can't hide behind the Scott-like defence of "it wasn't my job to tell anyone". https://t.co/9aBErjVWDr

— marquelawyers (@marquelawyers) August 15, 2022
Syraqistan
Over 70 Economists Call for Biden Administration to Return Afghanistan's Central Bank Reserves CEPR

The Shutdown of the Israeli Consciousness Haaretz. Seems to have wider application.
New Not-So-Cold Cold War
Henry Kissinger Is Worried About 'Disequilibrium' WSJ. "We are at the edge of war with Russia and China on issues which we partly created, without any concept of how this is going to end or what it's supposed to lead to,"

Britain should prepare for a nuclear war The Telegraph

A World Gone MAD Myrmikan Research. From March, still germane. Well worth a read, but grab a cup of coffee.

* * *

Russia Struggles To Supply Troops As Ukraine Destroys 2 Key Bridges In Kherson Oblast: UK Republic World. I would take with a truckload of salts.

Turkish Drone Maker Baykar Is Booked for Three Years, CEO Says Bloomberg
Biden Administration
The U.S. Wants to Close Guantánamo. Could a Saudi Center Provide a Way Out? NYT (Re Silc). Closing the circle?
2024
Trump calls for return of privileged documents reportedly seized at Mar-a-Lago The Hill. Plot twist!

Trump's Final Days Draw Scrutiny as Handling of Documents Investigated WSJ
Our Famously Free Press
Emails Raise Questions About WashPost Fact Checker Andrew Perez, The Lever. Kessler.

On TikTok, Election Misinformation Thrives Ahead of Midterms NYT. It's so weird that Democrats never want to outcompete on the platforms; instead, they want to censor.
Healthcare
Mass General Brigham posts $949M quarterly net loss Becker's Hospital Review
The Bezzle
The Strange Case of Nakamoto's Bitcoin – Part 1 Sal Bayat. "Bitcoin is the world's first case of investment fraud which is a digital network." Well worth a read.

All time best interviews with accused fraudsters Dirty Laundry: AI, Investing & Fraud. This one is good, too.

Meta iOS apps accused of injecting code into third-party websites The Register. "If you trust Meta, you should have no concern that its script might be revised with more pernicious functions."
Supply Chain
US CO2 shortage: Strains set to continue throughout the coming months GasWorld
Zeitgeist Watch
Daily affirmation (1):

Genuinely dystopian use of affirmations. And I *write* that kind of stuff!

— Marianne Williamson (@marwilliamson) August 15, 2022

Daily Affirmation (2):

Mindfulness. At the souvenir shop at Guantánamo Bay. pic.twitter.com/rd2EXw7pg1

— Carol Rosenberg (@carolrosenberg) August 14, 2022
Class Warfare
The Sanctification of George Soros James Kirchuk, The Tablet. "In case you couldn't tell"?
Which diet will help save our planet: climatarian, flexitarian, vegetarian or vegan? The Conversation
Antidote du jour (via):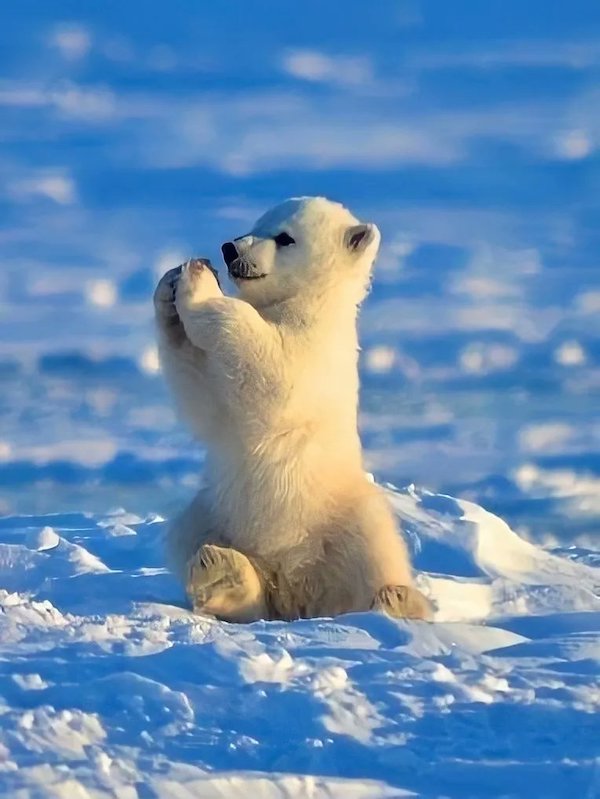 Bonus antidote (ctlieee):
Mirror, mirror on the wall…. pic.twitter.com/2mclgFerXa

— Gabriele Corno (@Gabriele_Corno) August 13, 2022
See yesterday's Links and Antidote du Jour here.