Lambert and I, and many readers, agree that Ukraine has prompted the worst informational environment ever. We hope readers will collaborate in mitigating the fog of war — both real fog and stage fog — in comments. None of us need more cheerleading and link-free repetition of memes; there are platforms for that. Low-value, link-free pom pom-wavers will be summarily whacked.
And for those who are new here, this is not a mere polite request. We have written site Policies and those who comment have accepted those terms. To prevent having to resort to the nuclear option of shutting comments down entirely until more sanity prevails, as we did during the 2015 Greek bailout negotiations and shortly after the 2020 election, we are going to be ruthless about moderating and blacklisting offenders.
–Yves
P.S. Also, before further stressing our already stressed moderators, read our site policies:
Please do not write us to ask why a comment has not appeared. We do not have the bandwidth to investigate and reply. Using the comments section to complain about moderation decisions/tripwires earns that commenter troll points. Please don't do it. Those comments will also be removed if we encounter them.
* * *
How Two Dozen Rabbits Started an Ecological Invasion in Australia Smithsonian
Do spiders dream? A new study suggests they do. National Geographic. Original.
How a scandal in spider biology upended researchers' lives Nature
ECB officials warn of 'sacrifice' needed to tame surging inflation FT. Jackson Hole.
A story of tailwinds and headwinds: aggregate supply and macroeconomic stabilisation Bank of International Settlements. More Jackson Hole.
How Much Did Supply Constraints Boost U.S. Inflation? Federal Reserve Bank of New York
Was the Paycheck Protection Program Effective? Federal Reserve Bank of St Louis. From June, still germane.
U.S. Mortgage Lenders Are Starting To Go Broke Bloomberg
Climate
#COVID19
Did a Random Person on Twitter Name the Latest COVID Variant 'Centaurus'? Vice. Yes! From the "random person":

And galaxies are many. I'm not who must name variants and subvariants that are spreading, it's WHO's duty to do it. I hope my move makes them do their job properly, as they are now in a pickle, because the media is using Centaurus all over.

— Xabier Ostale (@xabitron1) July 13, 2022

Did an accidental 'blood plague' in World of Warcraft help scientists model COVID better? The results are in The Conversation

The PMC love homework, both doing it and (if hegemonic) assigning it. Your "personal risk assessment" is homework:

This is a great example of the absurdity of a personal responsibility approach to the ongoing pandemic. Requiring people to devise intricate risk preferences and then make wild guesses at what might be the appropriate corresponding behavior based on incomplete and shifting data. https://t.co/BYUBMlfZmP

— wsbgnl (@wsbgnl) August 28, 2022
China?
China, Indonesia, and Malaysia: Waltzing Around Oil Rigs The Diplomat
India
Modi Is Rewriting India's National Narrative Foreign Policy
UK/EU
These are energy bills many Britons simply can't afford. Some will pay with their lives Guardian

Brussels agrees to 'Iberian exception' allowing Spain and Portugal to cap electricity prices EuroNews (Ignacio).

Now our water bills will go up too! Firms will pass price of sewage crisis on to their customers with bills increasing by £12 a year Daily Mail
New Not-So-Cold Cold War
German state leader 'not wanted' in Ukraine after war remarks Deutsche Welle. But did Ukraine put him on their hit list?

Ground beneath Zelensky's feet is shifting Indian Punchline. Always has been.

Ukraine – 'Game Changing' Policy Moves That Ain't Game Changing Moon of Alabama

Zelenskyy Hails Pilots On Ukraine's Aviation Day, Avers 'invaders To Die Like Dew On Sun' Republic World. Next, kamikazis….

* * *

Live Updates: Inspectors Set to Visit Besieged Ukrainian Nuclear Plant NYT. Amplified by TASS.

Ukraine tries to sow chaos behind Russian frontline FT. Meaning no southern offensive, what a surprise.

* * *

Putin decree on increasing the size of Russia's Armed forces, in the original Russian:

Putin signed a decree to increase number of servicemen in Armed Forces of Russia to 1.15 million(adding 137000) https://t.co/pM5e0DqHV1 pic.twitter.com/BJHeGS6pBK

— Liveuamap (@Liveuamap) August 25, 2022

So then I go to the site, which has interesting maps. Being the cautious sort — even if "UA" is said to stand for "Universal Awareness" — I go to their About page:

Guys. Come on.

Canadian Media Once Called Azov Neo-Nazis. Now They Hide That Fact Internationalist 360°
Bolsonaro and Lula fight it out in Brazil's swing state FT
Intelligence Community
CIA Realizes It's Been Using Black Highlighters All These Years The Onion. 2005, still germane.
2022
8 First-Time Voters Discuss Roe v. Wade, Abortion Access, States' Rights, Protesting Teen Vogue
2024
Release of redacted affidavit heightens political crisis after FBI raid on Trump compound WSWS
The Bezzle
Twitter Whistleblowing Report Actually Seems To Confirm Twitter's Legal Argument, While Pretending To Support Musk's TechDirt
Imperial Collapse Watch
Watch for Halliburton to crank up training in European languages:

This is from the book "Haliburton's Army" by Pratap Chaterjee. Charterjee points out in the introduction that the Iraq War was made possible by contractors hiring low-wage workers from the Third World & essentially holding them hostage. A Fijian worker had to ask him for money pic.twitter.com/Kt0UJ7DAnU

— Destroy the Scots-Irish Reich! (@The_Wub_) August 26, 2022
Class Warfare
Why Not a Jubilee? The American Conservative (!).

This is rubbish, Nicola! Scottish residents start putting their trash bags in their BATHS and hiring skips as pressure grows on Sturgeon to end bin strike after unions reject 5 per cent pay rise Daily Mail

At $249 per day, prison stays leave ex-inmates deep in debt AP. And you didn't even get a mint on the pillow….
How the Physics of Nothing Underlies Everything Quanta
Get Ready for the Magic Mushroom Pill Bloomberg
Five Lessons from History Collaborative Fund. Interesting, despite the Niall Ferguson epigraph. (Couldn't the writer have chosen a historian?)
Antidote du jour (via):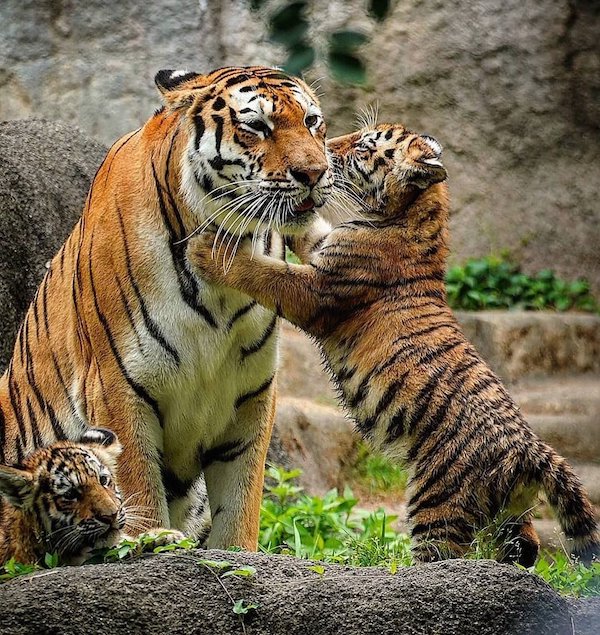 See yesterday's Links and Antidote du Jour here.